The bottom of the order gets the job done for the Blue Jays in 5-2 win over the White Sox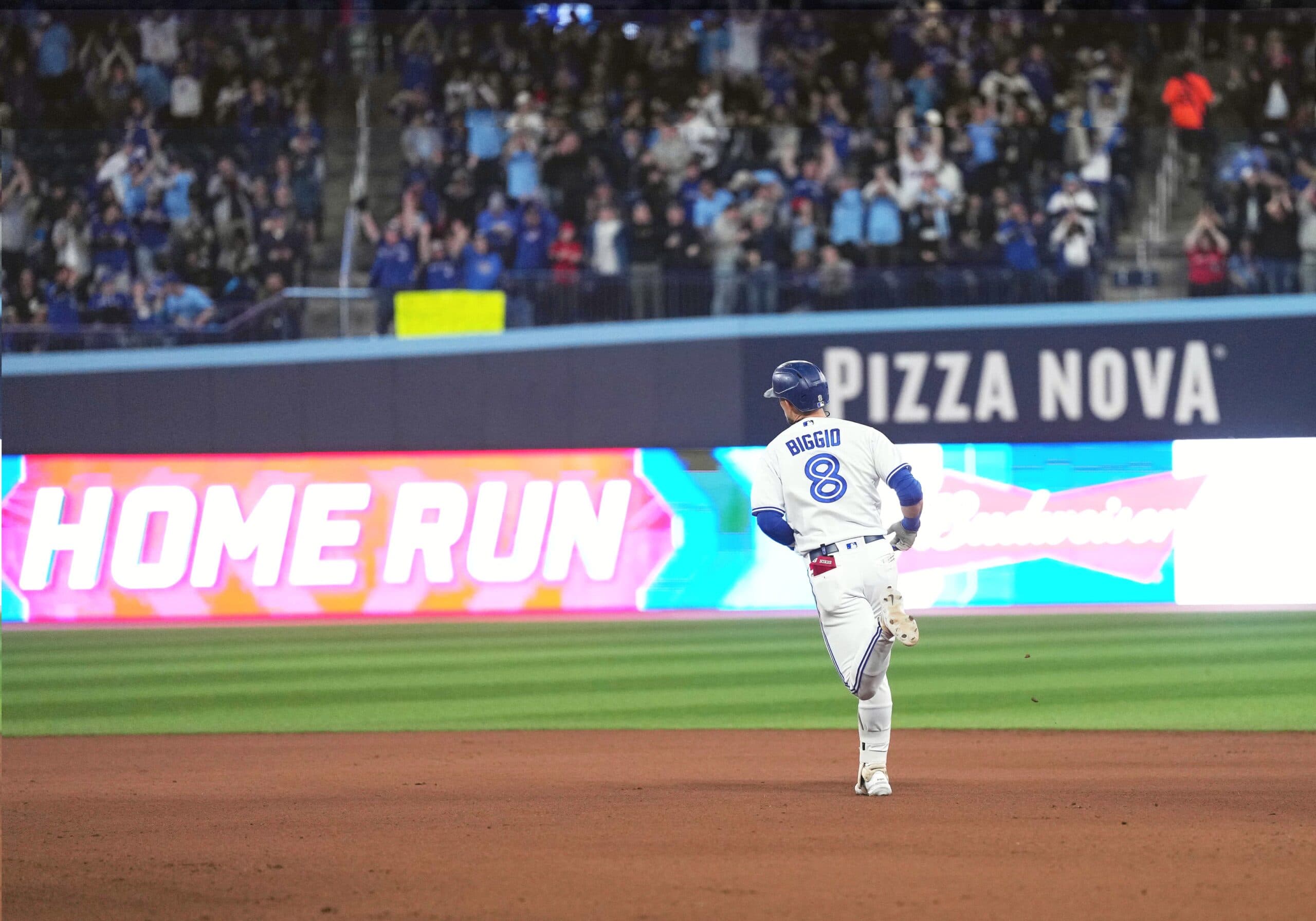 Photo credit:Nick Turchiaro-USA TODAY Sports
The Chicago White Sox entered tonight's contest losers of six of their last seven games. Furthermore, they are missing a couple of their everyday players, giving the Blue Jays an opportunity to start this home stand on the right note.
They got yet another great start from Chris Bassitt as well as tremendous output from the bottom of the order – two really big contributing factors to their 5-2 win over Chicago on Monday night.
Blue Jays Nation's Player of the Game: Chris Bassitt
Bassitt throwing consistently good outings is starting to become the norm now. Toronto's newest rotation member has tossed four consecutive quality starts, including tonight's game in which he was the winning pitcher of record. For the night, Bassitt threw 6.1 innings allowing three hits, two earned runs, three walks, and four strikeouts.
Bassitt's ERA has dwindled all the way down to 4.82, a dramatic improvement since the 24.30 ERA he had after his blunder in St. Louis to start his season. Bassitt featured his wide array of pitches, including mixing his speeds. For example, a first-inning Andrew Vaughn at-bat featured three straight pitches within 89-93 mph, but the putaway pitch was a sweeper at 71 mph.
Unfortunately, Bassitt's night came to a close a little earlier than expected. After bouncing a pitch in the dirt with one out in the 7th, Bassitt motioned toward the dugout, assumably for John Schneider or one of the team's trainers. Schneider pulled Bassitt from the game for Zach Pop who cleaned up the inning unscathed.
It was reported that Bassitt was feeling right lower back tightness, so hopefully it is a minor thing that won't require any missed time. His next scheduled start is this Sunday against Seattle, with an off day on Thursday mixed in.
Things worth mentioning
A four-run 4th inning: The Blue Jays were greeted with not one, but two welcome sights in the bottom of the fourth as they got two-out RBIs and production from the bottom of their order. Two-out RBIs have been frustratingly hard to come by as of late, and you could argue that the lack of them cost Toronto a couple of wins on their last road trip.
The first two batters were retired to kick off Toronto's half of the frame, but Alejandro Kirk, Brandon Belt, and Whit Merrifield went walk-single-RBI double to put Toronto on the board. This swung the door open for Cavan Biggio, who cleared the bases with a three-run home run that landed in Rogers Landing in right field.
It was Biggio's second home run of the season, and it also snapped a 0-for-15 skid that Biggio was in before that at-bat. Biggio had a very good at-bat against Lance Lynn, who served him up a steady dose of fastballs before hanging a curveball over the heart of the plate.
For the night, spots 5 through 9 in Toronto's lineup went 5-for-12 with a home run, 4 RBIs, and 7 walks. Amongst those batters was Whit Merrifield (who should've probably been a co-Player of the Game). Merrifield was 1-for-2 with two walks and the aforementioned RBI double, and has still yet to play a game this season in which he has failed to reach base.
Kirk saves a run: A heads-up play that was minor at the moment – but did save a run – was a move that Kirk made in the top of the 3rd. During an Elvis Andrus at-bat, the count was full and Bassitt was about to dial up his pitch on his PitchCom device when the pitch clock was asunder 5 seconds. Kirk called time immediately and went out for a mound visit. It appeared as if Bassitt was unaware of the time on the clock, as he was confused as to why Kirk wanted to burn a mound visit, but since the count was full, Kirk didn't want to risk putting a runner on base for free.
This came into play as Bassitt allowed two runners on base in that inning, and Vaughn would ultimately cash them in with an RBI double. Kirk's heads-up move very easily kept that double from bringing in three RBIs as opposed to two.
Along the line of those topics, Vaughn really seems to have Toronto's number. For his career, Vaughn is 17-for-52 with 3 home runs, 9 RBIs, and 5 doubles.
---