The Pittsburgh Pirates have claimed Thomas Hatch off waivers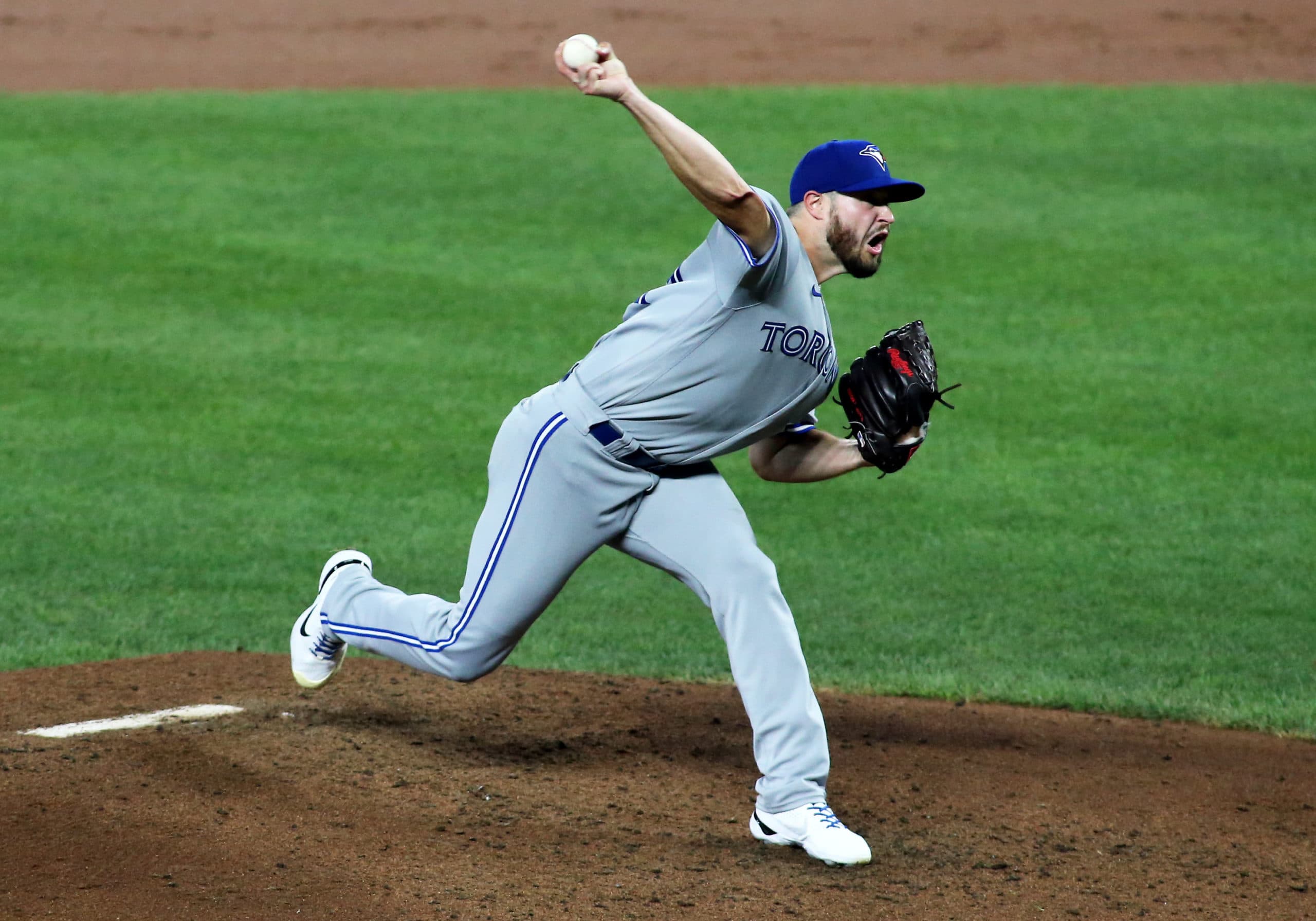 Photo credit:Daniel Kucin Jr.-USA TODAY Sports
The Blue Jays depth took a bit of a hit on Sunday afternoon.
According to Sportsnet's Arden Zwelling and confirmed by the Blue Jays Twitter account, the Pittsburgh Pirates have claimed Thomas Hatch off waivers.
If you recall, the Blue Jays traded reliever David Phelps to the Chicago Cubs for Hatch at the 2019 deadline. Hatch at the time was in Chicago's Top 30 on MLB Pipeline.
Hatch had mixed results in the Blue Jays organization. He made the jump from Double-A to the major leagues in plague year, owning a 2.73 ERA and a 4.14 FIP in 26.1 innings pitched. In 2021 and 2022, he had a 10.93 ERA in the 14 innings he pitched in. However, he had a solid 6.1 innings in 2023, finishing with a 4.26 ERA and a 2.48 FIP with the Jays.
Could Hatch turn it around? It's certainly possible. His changeup is absolutely disgusting and he averages 95 mph on his fastball. Command and control has been a bit of an issue the past few seasons, but Hatch does have a good make up.
Hatch was designated for assignment on Friday to make room for Davis Schneider, who had one of the best debut series ever. While it was time for Hatch to come off the 40-man roster, it would have been nice to keep him in the organization for the depth.
But at the end of the day, he'll be able to get regular playing time with the struggling Pittsburgh Pirates, and hopefully he can figure it out like he did in 2020.
We here at Blue Jays Nation wish Hatch nothing but the best!
---
As always, you can follow me on Twitter, Instagram, and Threads @Brennan_L_D.
---