The Ricky Tiedemann Report: The young lefty continues to dominate Double-A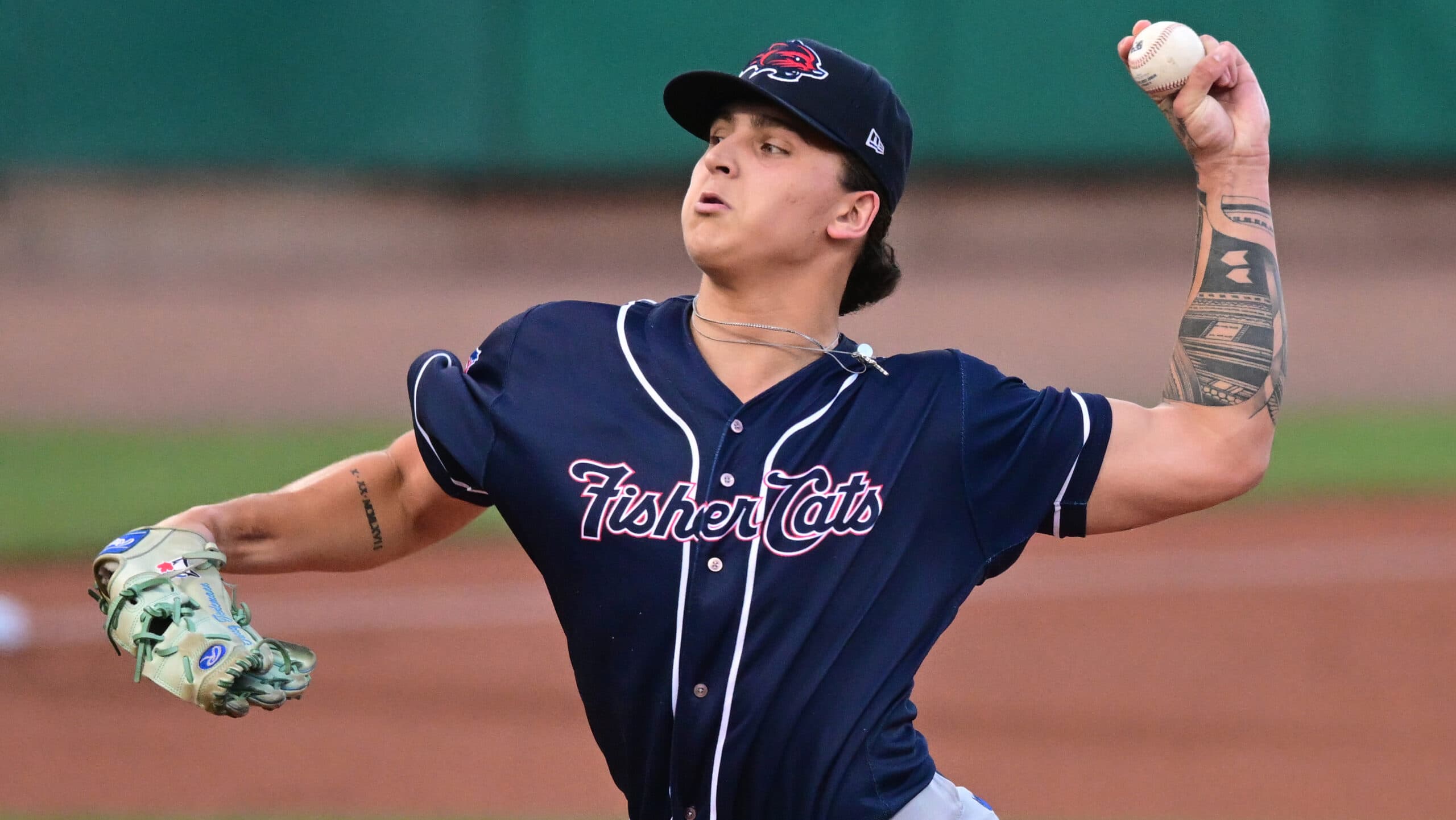 Ricky Tiedemann has once again proven why he's someone to be excited about.
On Saturday, the 21-year-old left-handed pitcher made his tenth start at the Double-A level, and he finished with a line of
4.2 IP, 3 H, 0 ER, 1 BB, 6 K.
It was the story of his season in the first inning, he allowed a soft-contact infield single against the first batter, before generating a ground out, a sac fly which scored the runner after an error, and then striking out the next batter. The run allowed was unearned.
In the second inning, Tiedemann got a fly out for the first out, while the next two batters singled once again. He struck out the next two batters, but not before a throwing error scored Bowie's second run of the game, once again unearned.
Tiedemann's third innings was much more efficient, as he registered a strikeout and two flyouts to face the minimum. Furthermore, he faced the minimum in the fourth inning, with a fly out and two strikeouts, both caught looking.
The 21-year-old got the first two outs in the bottom of the fifth with a ground out and a pop up, but walked his next batter and was pulled from the game.
As it stands, Tiedemann now has a 4.50 ERA and a 1.47 FIP in 30 innings pitched. What's more impressive is his 40.6 K% (which is just crazy), while his BB% of 12.8% remains quite high.
Over his last three starts, the lefty is rocking a 0.79 ERA and a 0.71 FIP in 11.1 innings pitched. He has struck out 47.8% of batters, while walking 10.9% of them, which is below his season average.
If Tiedemann finishes his season strong, he'll put himself in a great spot to start the 2024 season with the Buffalo Bisons, although it may be possible he'll end the season there this season.
It's good to see our future ace do well.
---
As always, you can follow me on Twitter, Instagram, and Threads @Brennan_L_D.
---