There sadly won't be a David Price Blue Jays reunion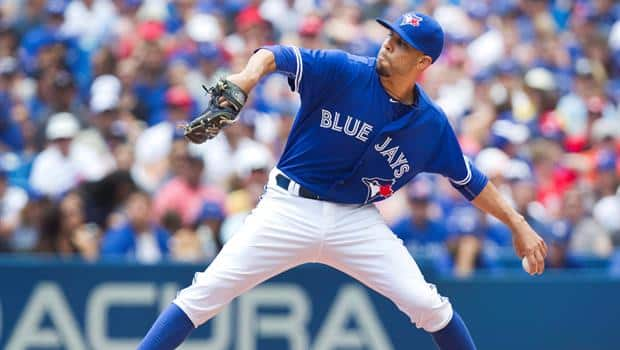 The former ace's career is winding down.
Per Bob Nightengale, the 37-year-old righty will retire after the 2022 season. With the Los Angeles Dodgers this season, the veteran has a 2.58 ERA and 3.84 FIP in 38.1 innings pitched. After starting his career as a starter, 2022 is the first full season that Price has moved into the bullpen, as all 38 games he's appeared in have been out of the arm barn.
For Blue Jays fans, his most memorable moment is his walk from the bullpen to the mound to start the August 3rd, 2015 game against the Twins. He hurled eight innings, allowing just one earned run on three hits while striking out 11.
For his Blue Jays career, he posted a 2.30 ERA and 2.22 FIP in 74.1 innings pitched. He had a 29.4 K%  and 6.1 BB% and was a huge contributor to the Blue Jays making the 2015 playoffs.
The Jays didn't give up much for David Price, who at the time was the definition of an ace. Daniel Norris and Matt Boyd are two pitchers still in the MLB but haven't had nearly the success or impact that Price did in his short Toronto stint.
Although the Blue Jays didn't win the World Series in 2015, I think we can all agree that the memories from that season will last forever.  Without David Price, we may have never got the Russell Martin home run to secure the division title, or Jose Bautista's game 5 homer to essentially win them the ALDS.
May Price find happiness in his post-career days, and who knows, if the Jays don't win the 2022 World Series, I'd totally be okay with David Price getting his second ring (he didn't play in the 2020 season).
As always, you can follow me on Twitter @Brennan_L_D. That 2015 team made me fall in love with baseball, and oh boy, that starting rotation was fantastic. Marcus Stroman, David Price, Marco Estrada, R.A Dickey (very underrated), Mark Buehrle, and Aaron Sanchez. Just so good.
---