Three Key Things: After a sweep of the Red Sox, do you still believe in these Blue Jays?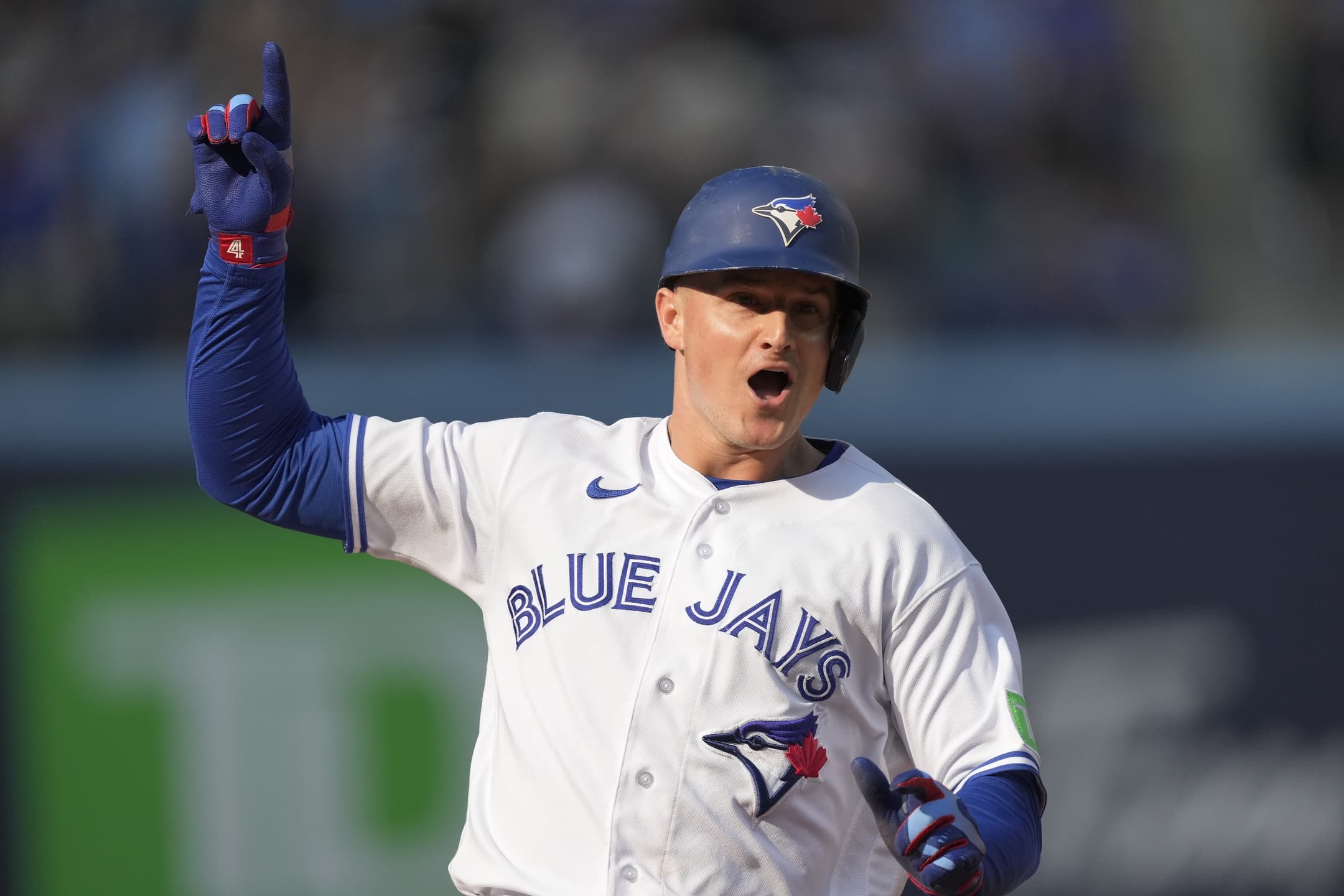 Photo credit:© John E. Sokolowski-USA TODAY Sports
Fans often make those memes of a never-ending circle that goes something like, "The season is over –> wins are nice –> we are so back." A 162-game season like the one the MLB offers allows each team to feel this type of way, but it has especially fit the 2023 Toronto Blue Jays.
How? Just a matter of days after being swept in a four-game series by the Texas Rangers and generating some serious long-term questions about this team, the Blue Jays swept the Boston Red Sox for the second time this season. Furthermore, with the help of some other teams, they positioned themselves in the second Wild Card spot with only 12 games to go.
This series was a perfect encapsulation of how this team wins their games. Let's take a look at the three biggest takeaways from this weekend.
1) Don't let the offence shield you from seeing how good this pitching is
As frustrating as this team is, the starting pitching that the Blue Jays continue to field is proving to be elite. This wasn't a pedestrian offence that Toronto faced this weekend; Boston is among the MLB's top 10 in batting average, runs, and hits.
Between Jose Berrios, Chris Bassitt and Hyun-Jin Ryu, the Red Sox were only able to push across two runs through 18.2 innings against Toronto's starters. Berrios hardly had to sweat, Bassitt allowed a two-run home run to Rafael Devers but was excellent outside of that, and Ryu danced around a lot of traffic on the base paths to put up a string of zeros. As I said in the subheading, don't let the frustrations from the offence blind you from appreciating this group of pitchers. Entering Monday, Toronto is second in the MLB in team ERA, third in strikeouts, and fifth in quality starts. In fact, given the Blue Jays make the playoffs and win a game or two, they will probably be the reason that that happens.
This discussion could end up being all for not, but the Blue Jays have a difficult decision on their hands if they have to pick starters for a postseason series. It'll likely end up depending on matchups and how good a certain starter has been against a certain team, but the Blue Jays have a group of experienced guys to choose from if and when it comes down to it.
After having the Rangers series off completely, Jordan Romano tossed three scoreless innings out of the 'pen, with the latter two being clutch, high-leverage frames on Saturday that kept the game tied. Romano also earned his 35th save of the season on Friday night, placing him second among American League closers.
2) Saturday's win exposed everything – good and bad – about this team. Everything.
If you're like me, you've been battling to bridge the gap between being a realist and an idealist about this team. The idealist would decide to focus more on Saturday's win and Toronto's appearance back in a Wild Card spot. The realist, however, would take the win, but be unable to overlook everything Toronto did wrong in that game. This season has, without a doubt, forced me to be a realist.
Let's start with the good. Bassitt gave this team yet another quality start, his 19th and Toronto's 66th on the season. Nothing new there. Vladimir Guerrero Jr. hit a home run. Given his recent stretch of success and that he leads the team in home runs, there's no surprise there either. The bullpen followed Bassitt's lead and threw six innings allowing one hit, one run (unearned from the ghost runner), one walk, and six strikeouts. The dream bullpen that Ross Atkins and Co. has constructed did exactly what they've done for the majority of the year: take care of business.
Then we get to the bad. Toronto struggled against 34-year-old Chris Sale, who entered the game with a 4.88 ERA. Sale struck out 10 batters over six innings, with the K's being the most he had posted since May. Toronto was 3-for-16 with RISP, but thankfully Boston was just as bad at 2-for-15. The Blue Jays ran into multiple outs on the bases with Alejandro Kirk being thrown out at second on a ball that was hit off the right field wall, and Whit Merrifield was doubled off at second base on a line drive hit to the second baseman.
Then there was the controversy of Guerrero Jr. not tagging up at second base on a fly ball to center field in the 13th inning. That point wound up being moot on Merrifield's walk-off hit, but John Schneider's reaction to that mistake certainly garnered some attention. Bo Bichette had a similar circumstance happen at third base, but there was a slim chance of his scoring anyway. In sum, these are stories we've seen all year long.
Even the modes in which they scored their runs were somewhat symbolic of how this season has gone; a solo home run, an RBI triple with gracious thanks to a misplay in the outfield, a sacrifice fly, and a walk-off RBI infield hit. Great pitching coupled with a "scratch and claw for runs" kind of offence – that's who Toronto is.
3) Vladdy shows the power and Matt Chapman bounces back
Guerrero hit a home run in the first two games of this series, with his 3-run bomb on Friday night being the only source of offence from either team. In fact, between Wednesday's loss to the Rangers and the 9th inning of Saturday's game, Guerrero was the only Blue Jay to record an RBI. While that's a wild stat, Guerrero's power has been extremely welcome over the past week. After his home run off of Sale on Saturday, Guerrero had homered in three consecutive games. For the weekend, Vladdy was 5-for-11 with two homers, four RBIs, and three walks.
Since returning from the IL, Matt Chapman was 0-for-9 with five strikeouts entering Sunday. He was actually pinch hit for during the later innings of Saturday's game by Cavan Biggio, with Sportsnet cameras catching John Schneider delivering the difficult conversation to Chapman. A player of Chatman's status is rarely pinch hit for, but the three-time Gold Glove winner responded nicely on Sunday going 2-for-4 with a double and a walk-off RBI triple in the 9th inning.
---