Top pitching prospect Ricky Tiedemann promoted to High-A Vancouver
According to Shi Davidi, 24-year-old right-handed pitcher Yosver Zulueta and 19-year-old left handed pitcher Ricky Tiedemann are being called up to High A Vancouver.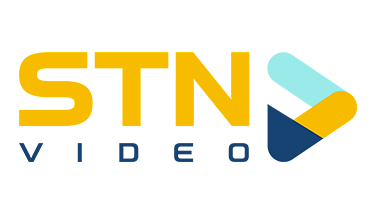 Yosver Zulueta:
Zulueta was an international free agent who signed in 2019, this is the 24-year-olds first full season. In June 2019, he underwent Tommy John surgery, missing the rest of that season as well as 2020.
After just three pitches in 2021, he tore his ACL, missing the entirety of his age 23 season. Which leads us to 2022.
The sample size is small, but he's looked fantastic in his 12 innings pitched. He has a 3.00 ERA, but a much better FIP of 1.32. His BB/9 sits at 2.25, while his K/9 sits at an incredible 17.25. Interestingly, he had also balked
four
times and has hit four batters, while only walking three batters.
Now, the domination is to be expected as it's a man against boys, as Class A players tend to be teenagers. However, he has a 70 grade fastball according to both MLB Pipeline and Fangraphs, as it touches 100 mph with movement.
MLB Pipeline also notes
"It's not out of the question that he skyrockets up to the big leagues later in '22."
In this scenario, I reckon that he'd be throwing out of the bullpen.
Ricky Tiedemann:
In 30 innings pitched with the Baby Jays, he has a 1.80 ERA and 1.97 FIP. Most impressively, his K/9 is at a pretty insane 14.70 while his BB/9 sits at 3.90. 44.5% of batters have struck out against the left hander. His ascent reminds me a little bit of Sem Robberse's call up last season. 
Robberse, who was also 19-years-old when he pitched with Dunedin, was called up to Vancouver after pitching just 57.2 innings. While his stats weren't as impressive as Tiedemann's this season, his 3.90 ERA and 3.63 FIP were quite impressive.
Tiedemann features a plus fastball which sits around 95-96 mph and has a grade of 60 according to MLB Pipeline. He also has a slider and changeup in his repertoire, which both have plus potential.
Joining a stacked Vancouver Canadians rotation:
The Canadians already feature the aforementioned Robberse (3.60 ERA), Adam Kloffenstein (4.50 ERA), Trent Palmer (4.05 ERA), Chad Dallas (2.16 ERA), Hunter Gregory (6.28 ERA) and Naswell Paulino (5.87 ERA).
As Zulueta and Tiedemann are starters, I reckon two of the starters listed above will either move to the bullpen (possibly Gregory or Paulino) or two will be called up to Double A, such as Robberse, Kloffenstein or Palmer.
Either way, there isn't a doubt in my mind that both Yosver Zulueta and Ricky Tiedemann will have successful stints with the Canadians.
As always, you can follow me on Twitter @Brennan_L_D. There should be more articles coming soon, mainly focusing on prospects.
---