Toronto Blue Jays and Kevin Gausman end up on the winning side of 1-0 victory over Cleveland Guardians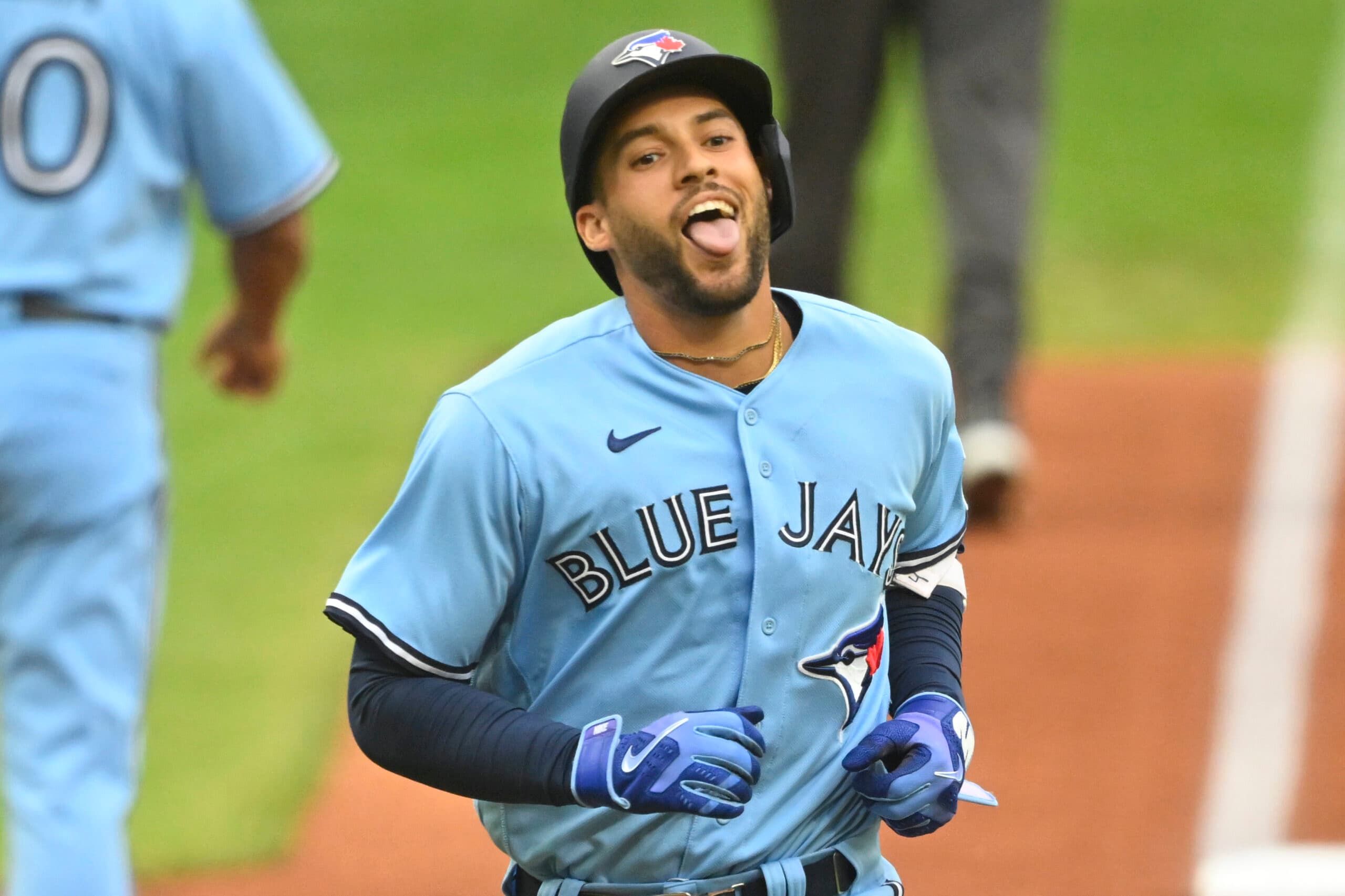 Photo credit:David Richard-USA TODAY Sports
Toronto and Cleveland had flexed their pitching muscles in the first two games of this series, and they continued to do so during tonight's game. Fortunately for the Jays, they didn't waste a quality outing from their starting pitcher and defeated the Guardians 1-0 to take a series lead and give themselves a chance to win the series outright tomorrow.
Things worth mentioning
George Springer was responsible for the only run of tonight's game, battling through a 13-pitch at-bat versus Logan Allen that resulted in a solo home run to left field. Springer fouled off eight pitches during that at-bat that became the fourth time in Blue Jays history that a player homered on the thirteenth pitch of an at-bat. Oddities aside, Springer has really put together a nice stretch of baseball since his demotion from the top of the order and it continued in this game as he posted a 3-for-4 stat line.
Vladimir Guerrero Jr. was 2-for-4 tonight with a pair of singles, pairing with Springer to rev the offensive engine tonight. Unfortunately, as the box score does suggest, the Blue Jays missed a couple of opportunities to provide some insurance runs tonight. They stranded first and second with one out in the second inning, as well as bases loaded with no one out in the eighth inning. Those kinds of feats have been the story of the 2023 Blue Jays offence.
Thankfully, Kevin Gausman followed the lead of Blue Jays pitching during this series by tossing a scoreless outing tonight. Gausman logged seven innings allowing only four hits, no runs, no walks, and six strikeouts. He lowered his ERA to 3.04 while also producing his 16th quality start, both amongst the top 5 for American League pitchers.
Gausman hasn't received the greatest run support this season, but he did get some highlight plays made behind him on the defensive end. With a runner on second and one out in the first inning, Whit Merrifield made the first of two exemplary catches, this one a sensational run-saving grab in left field to rob Jose Ramirez of an RBI. In the seventh inning, Gausman's final out of the night would be on a nice pickoff of Oscar Gonzalez at second base with Davis Schneider applying the tag. Gonzalez was caught in no man's land and the play generated a large smile on Gausman's face as he walked off the field.
Erik Swanson, Tim Mayza, and Jordan Hicks wrapped up the eighth and ninth innings for the Blue Jays. Mayza allowed a single with one out in the ninth, but delivered in a huge way by striking out Ramirez for the second out of the inning. Having faced three batters, Mayza was pulled in favor of Hicks to face Gonzalez, and the recently-acquired closer from St. Louis came through.
What's Next: The Blue Jays can take three of four from the Guardians with a win tomorrow afternoon. Alek Manoah has been trending upwards of late, and Cleveland's offense is low-hanging fruit for him to continue that. Noah Syndergaard is expected to start for the Guardians, his third since being traded from the Dodgers at the trade deadline.