Under the C's – Former Blue Jay Ricky Romero is coming to Vancouver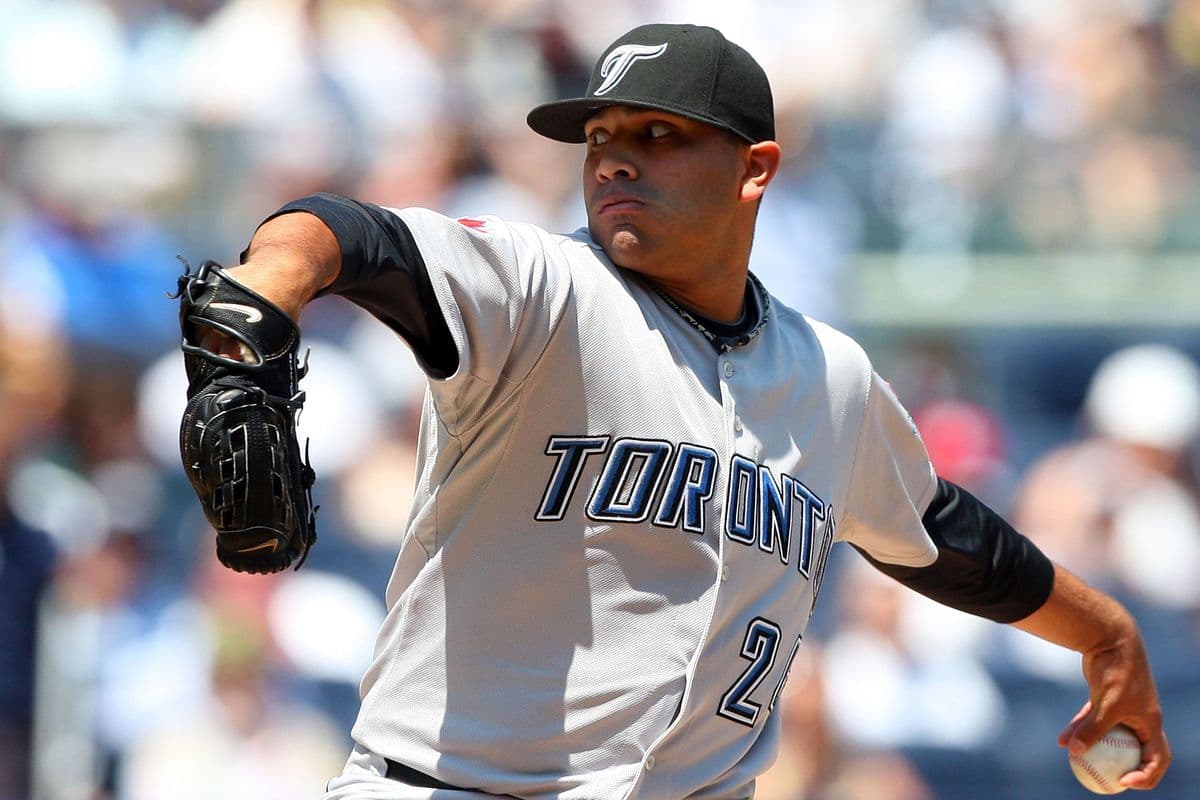 Saturday afternoon at Roger's Field at Nat Bailey Stadium will be a big one for long-time Jays fans in Vancouver.
Former Blue Jays pitcher Ricky Romero will be on hand at The Nat for the Canadian's latest installment of the Toyota Superstar Series.  The first 1,000 fans in the ballpark will receive an oversized Romero Superstar Card, with the chance to get it autographed by the southpaw himself.  Fans of the time will fondly remember the All-Star pitcher's five-year run on the mound at the Rogers Centre, being one of the bright spots on some Toronto teams that were at best underperforming, and at worst, downright bad. Through his half decade with the Blue Jays, he went from a kid who didn't even know where Toronto was, to one of the most popular pitchers the franchise has had since the turn of the millennium.  The Jays 6th round pick in 2005 finished his Major League career 51-45 with a 4.16 ERA, and 622 strikeouts.
The Toyota Superstar Series, which has already seen the appearances of Tom Candiotti and Steve Lyons, and will later feature long-time Jays manager John Gibbons, and six-time All-Star Ron Cey, is in its first season back since 2019.  "For decades, remarkable players have headed to the majors after knocking it out of the park at Nat Bailey – and, this season, we're excited to join in supporting both legendary heroes and local talent," said Pacific Toyota Dealers Chairman Scott Jones of the return of the season's long event.
On the field, the Canadians are currently riding a five-game win streak, and sit atop the Northwest League standings, following a two-run two-out homer in the bottom of the 9th from Garrett Spain, in a 5-4 win over Hillsboro on Wednesday night.  The highflying C's continue their home series with Hillsboro Hops on Thursday night at Nat Bailey in Vancouver.
---