Weekend Rambling: The 2023 Starting Rotation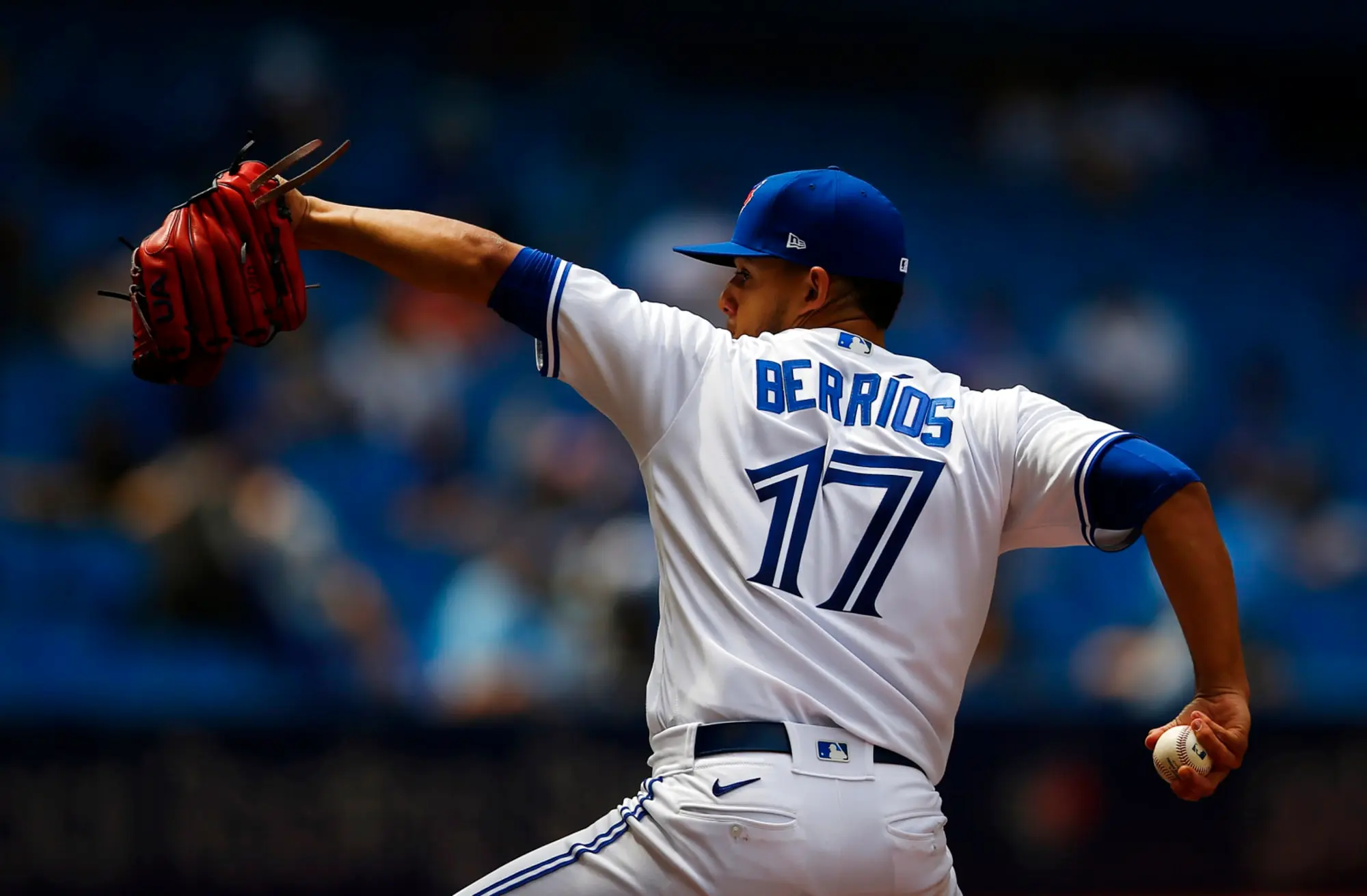 To be sure, there's a core (notwithstanding Jose Berrios' inconsistencies, which I'll come back to), but there are only three locks, and the looming question of what to do about Ross Stripling's impending free agency is the spindle around which the entire discussion revolves. And that's before we even talk about Yusei Kikuchi.
I don't really think you need me to offer much comment on Kevin Gausman and Alek Manoah. You cannot, of course, assume a pitcher won't have an off year (see: Berrios, Jose) but you also can't practically assume any given pitcher will either. So you write their names in ink. Similarly, Berrios is going to be a fixture. Given his history and contract, the Blue Jays will ride out any difficulty and hope they unlock his former consistency.
This leaves two regular rotation spots to solve, and the question of building better depth.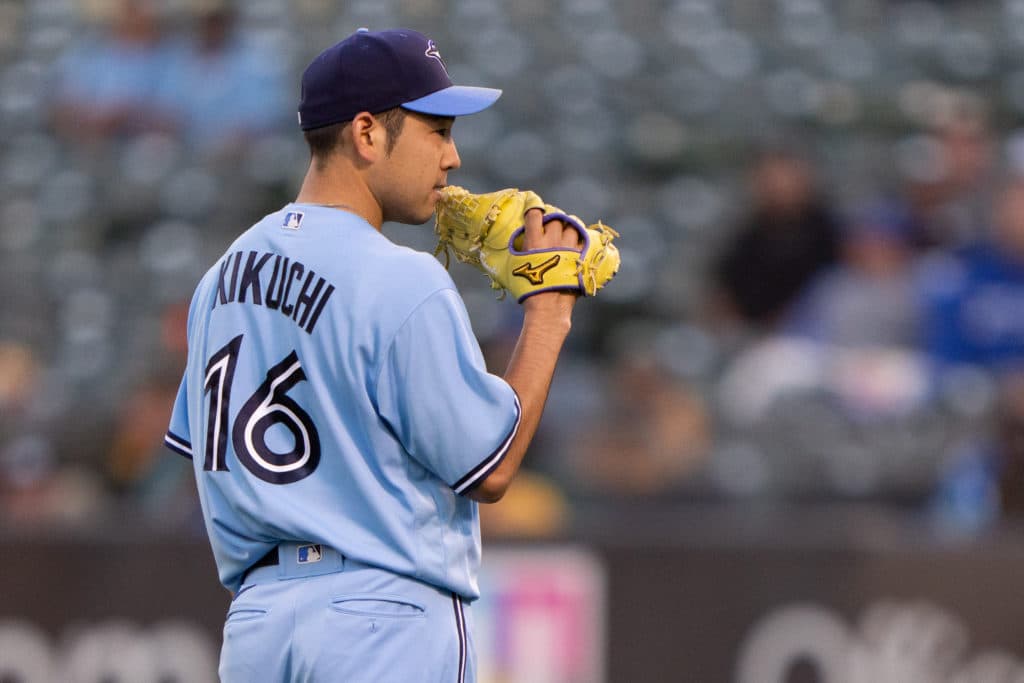 Jul 5, 2022; Oakland, California, USA; Toronto Blue Jays starting pitcher Yusei Kikuchi (16) reacts during the third inning against the Oakland Athletics at RingCentral Coliseum. Mandatory Credit: Stan Szeto-USA TODAY Sports
As a matter of efficiency, let me bring up Yusei Kikuchi first.
Anyone who tells you that they have a handle on this situation is lying to you. Even the front office and the coaching staff are at a loss. It would be WELL beyond arrogance for me to project how this will play out. But there are a few observations an outsider can make.
First, he has yet to demonstrate the efficiency that would make his stuff play up in late innings. While he has the actual physical ability to redeem his contract as a power-arm lefty out of the pen, he negates that entirely with the maddening inability to find the zone when he first takes the mound. Absent that shutdown quality his stuff is rendered moot.
Secondly, it is not impossible that they will at some point finally unlock the potential they saw when they signed him and he might at least start next season earning his pay. But he might not. Lastly, there's the potential of the Roark Maneuver. They have chosen to eat a bad deal in the past and one presumes they could do so again. That might theoretically come from simply releasing him, or maybe in the form of trading problems with some other team with a burdensome contract (albeit there seem few obvious candidates for a match on the latter).
The upshot of all this is that barring a legitimate injury, or a remarkable turnaround in bullpen performance, they are almost stuck with Kikuchi opening the year as the number five starter next year. How long he lasts in that role depends on his performance but also on the development of other pitchers who might potentially replace him.
While it's true the team will seek to build depth, you can't really sign a guy to be your sixth or seventh starter who's willing to go toil in AAA until needed. You might stumble upon such an asset but you don't really go into the spring assuming that's your savior.
The alternatives are known to us, first among them Mitch White if he gets his rhythm back, and I'll come back to this when I get to the discussion of depth, but all in all, you have to assume that number five will be in flux and unpredictable as a matter of circumstance unless you ditch Kikuchi over the winter and try again, and I frankly don't think they will be quite THAT bold.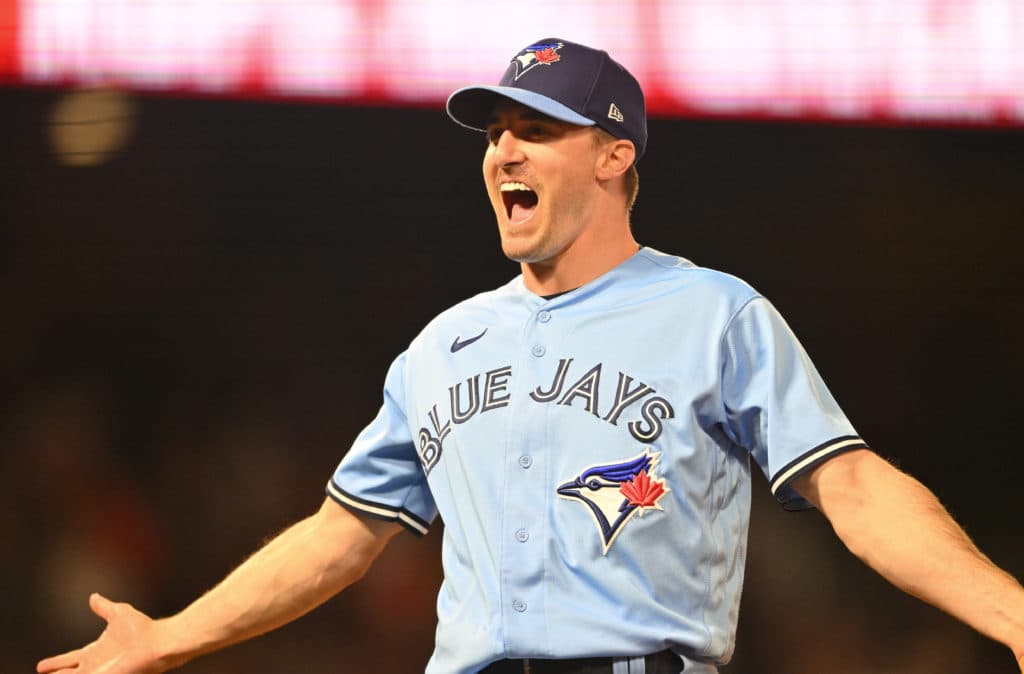 May 28, 2022; Anaheim, California, USA; Toronto Blue Jays relief pitcher Ross Stripling (48) reacts after making the final out and earning a save in the ninth inning against the Los Angeles Angels at Angel Stadium. Mandatory Credit: Jayne Kamin-Oncea-USA TODAY Sports
So let us speak then of number four, and Ross Stripling.
I'll nod in acknowledgment that "number four" is misleading as it relates to '22, given Berrios's ongoing issues, it's Stripling who operates as effectively a top-three guy in the rotation. But I've already noted that Berrios is one of the three fixtures and it's simply easing of reference to discuss the "number four" – not a commentary on ability.
The hinge point for a discussion of this role is do you have confidence that this is "the real Stripling" that can be presumed upon for at least a couple of more years or a contract-year outlier? Resting on this is the decision of whether or not to extend a qualifying offer. To be clear, a contract of around $18mm for next season (assuming he accepts) would be a considerable overpay, at least 20% too high, but possibly a wealthy team would be willing to accept an excess $4 million on the payroll if they thought they were offsetting Kikuchi with extreme certainty. But IS there certainty in bringing Stripling back?
Let's take a step back and note that there are four ways to deal with this opening:
1. Retain Stripling if you can;
2. Trade for someone of sufficient talent potentially at a more favorable financial cost;
3. Sign a free agent; or
4. Hope someone like Yosver Zulueta steps up and gives you a poor man's version of Manoah's advent.
I think we can assume that the last option only happens if Ross Atkins kills himself all winter and still can't close ANY deal and they have no choice. It would be widely considered a huge failure even if the kid pitched quite well. You just can't take that risk. So let's look at the other possibilities.
So step one is determining your value on Stripling…
Ross Stripling is an easy player to get attached to. But as always attachment can come with some risks.
What he's doing this year did not come entirely out of nowhere. While it is very clearly a career year, it's not wildly out of line with the pitcher he was in LA from 2016-2019 (3.51 ERA, 3.60 FIP, 8.7 H/9, 8.8 K/9, 2.1 BB/9, 1.1 HR/9).
He did struggle there before the trade in '20, likely because of an outlier spike in HR/9 (1.1 in years previous, 2.9 before the trade that year). After the trade, in a tiny sample, he struggled some more in four of five September appearances. In 2021 he showed flashes of excellence marred by occasional blow up that skewed his final line. He was quite bad early but found something against the Red Sox in late May and there began a 14-game run that saw him put up a 3.29 and stats that looked much like his good years in LA (6.6 H/9, 8.2 K/9, 2.6 BB/9, 1.6 HR/9) which is to say this year is not some crazy "where did this come from?" moment. He's basically this good.
The uncertainty lies in the fact that he'll be 33 next year and likely would want at least three years in his next contract. Is he going to be this valuable, more or less, for the next three years? For my tastes, I'd suggest it's fair to be willing to go up to something in the range of $40 million for such a deal. The outside impression is that he's comfortable here and if he gets a fair deal he'd stay but there's no accounting for, say, the White Sox swooping in and dropping 4/60 on the table, and, well, what would you do?
The next alternative is working out a trade…
And this might actually be a better outcome in some ways simply as it relates to the budget and maximizing resources. Make a trade.
It's no secret that the Blue Jays will have three catchers (barring injury) who need to be on an opening day roster next year. While one cannot rule out a blockbuster involving one of the younger guys there's no sense in trying to predict such an event either.
So let us use, for the sake of this discussion, an assumption that Danny Jansen will be a primary chip in such a trade (though not necessarily a straight-up one-for-one, these things can be complex). I don't want to get too deep in this since it's really just an example and other sorts of deals are possible, but if you are thinking "Who wants Danny Jansen?" – more teams than you'd think. Of course, a lot of the value depends on how much you think he can stay healthy which hasn't really been his thing lately. But if you set that aside the bar for being a desirable catcher – if you are a good defender which he is – is pretty low. For example, William Contreras (ATL) is reasonably well regarded and he has not quite twice the at-bats that Jansen does – and not quite twice the fWAR (1.9, 11th best in MLB). So if a healthy Jansen (and you don't give much for him if you don't presume reasonable health) is a roughly 2-2.5 WAR player then he has roughly the value of a pitcher of similar value to Stripling. This is why it's the example I chose. Contending teams like San Diego, Houston, Cleveland, St. Louis, Minnesota, and the Mets could easily see him as an upgrade, to say nothing of teams somewhat further away like Texas and Detroit.
The aspirational deal here is Pablo Lopez (Stripling actually has a slightly higher fWAR) and if you could trade, say, Jansen and someone like Horwitz or Jimenez as the main pieces, you'd do that and mark this one "problem solved." Heck if you could do that you'd probably do it even if you did re-sign Stripling and let the Kikuchi question be tabled for later.
In any case, Lopez would make maybe half of what Stripling can expect to make next year, saving the budget around six million but more than that – that's also about how much you could expect Jansen to get via arbitration so if you add any pitcher via trade who would make less than roughly $6 million for Jansen it would be at least a wash and you gain that much more financial flexibility.
If you're not worried so much about the finances then of course you maybe expand the options some to pitchers that a team might be willing to trade to shave a contract (at one point there was speculation the Padres would do this with Blake Snell). Another obvious alternative is talking to the Astros (who have an excess of pitching) about Jose Urquidy. But this is all, of course, rank speculation – I go on about this for so long only to illustrate that a trade to fill this gap would be a real and practical possibility particularly if they decide not to risk too many years to Stripling.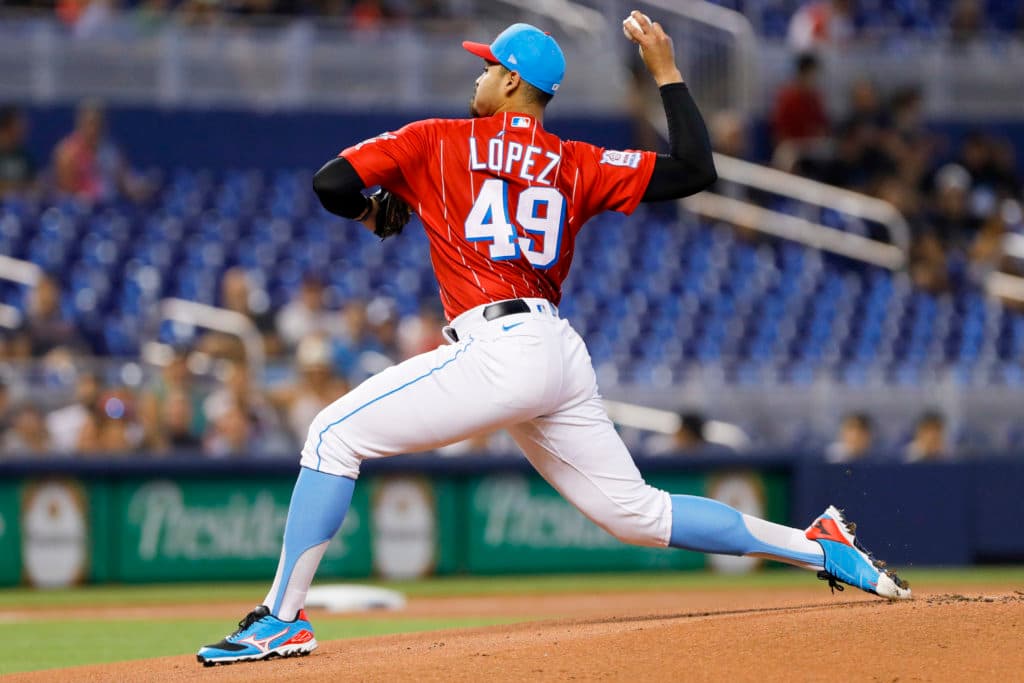 Credit: Sam Navarro-USA TODAY Sports
Moving to the free agency alternative…
The reality is that if you sign someone that you expect to be a 2-3 WAR guy you'll either need to take a flyer as they did with Kikuchi (bad medicine to have two of those in your rotation) or you're going to spend as much or more as you would to keep Stripling so you'd either need to be rejected by Ross or see some much better value in the alternative.
In this scenario, you'd be looking at guys like Mike Clevenger, Chris Bassett, Martin Perez, Carlos Carassco if the option is declined (unlikely), Sonny Gray (whose option WON'T be declined), Jamison Tallion, and so forth.
Now finally, the depth situation…
Or alternately the "I failed to add anything is there a kid who will save us" emergency plan.  And assuming you already know that Mitch White will likely be the "sixth starter" working in the 'pen the way Stripling started this season –  I'll lead off by saying that assuming health and no dramatic setbacks in performance, Yosver Zulueta has a solid chance at starting games for the Blue Jays in 2023.
There's enough that's been written about him that I can add little except to note that he has to go on the 40 this fall, he'll turn 25 next year, and despite the earlier discussion of him jumping in as a hard-throwing reliever down the stretch this year (belayed by injury), he has four quality pitches and a starter future.
Beyond him, there's a non-zero possibility that Nate Pearson can develop into a 3-4 inning guy if he ever stays healthy which could lead to some major league starts but you can't just plug him in and assume 160 IP given his history. Then there's Ricky Tiedemann who'll likely start the year at AA but in the second half might well be ready for major league work. That's real talent but not nearly enough.
They will need to add, either via trade or free agency, some guys who can send to AAA but who can be a capable pop-up guy who can give you a little run at least, which is something they have struggled to find (other than Stripling) for a few years.
So, ya know, baseball gods bless us I guess because who really knows on this part?
---