Welcome to the MLB off-season! A primer on key dates, when things will get interesting, and more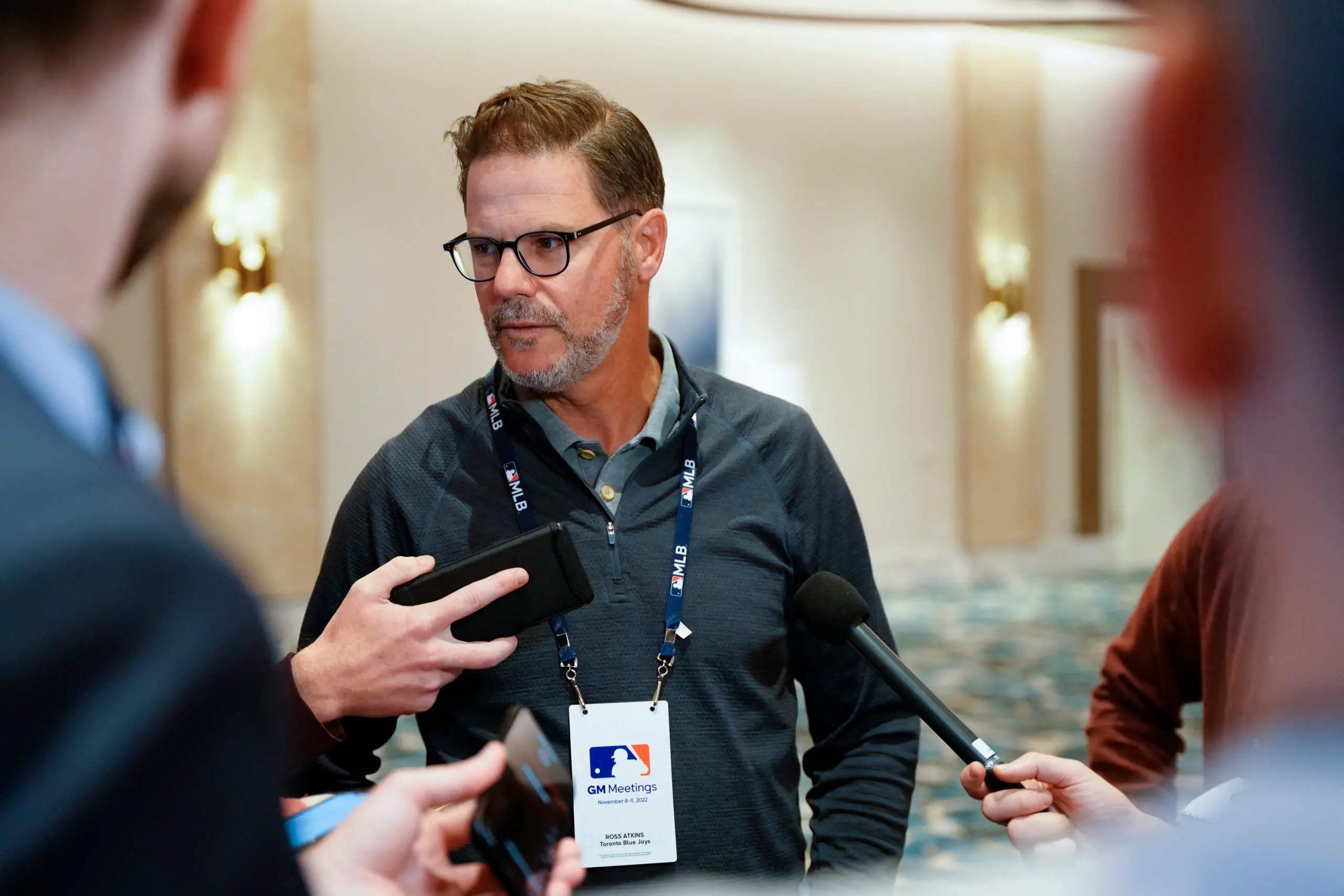 Photo credit:Lucas Peltier-USA TODAY Sports
The Texas Rangers are World Series Champions (boy, typing those words certainly didn't feel right) and the Major League Baseball off-season has officially started.
Unfortunately, there are still a few days left to wait until Transaction Season really gets going. Here's a primer on important dates and things to watch for over the next few months…
Free Agency, Qualifying Offers, and Options
Free agency opens five days after the conclusion of the World Series, so, in this year's case, all eligible players will be able to sign with other teams at 9 AM ET on Tuesday, November 6. Between now and then is an exclusive window for teams to negotiate with their own free agents before they can hit the open market.
Teams must decide before the start of free agency whether or not they'll issue any qualifying offers. Players have 10 days to decide whether or not to accept their qualifying offer. Those who do will be signed to a one-year, $20.5 million contract with the same club for 2024 and those who don't will become free agents with draft pick compensation attached to them. The only Blue Jay likely to receive a qualifying offer is Matt Chapman,
which I wrote about earlier this week. 
Also, contract options need to be decided on by November 6. The Blue Jays will surely decline their end of Whit Merrifield's $18 million mutual option and pay a $500k buyout instead. It's difficult to say what they'll do with Chad Green,
who has multiple options that could unlock different contract structures
. Yimi Garcia's $5 million option for 2024 was automatically picked up based on the appearances he made in 2022 and 2023.
The Non-Tender Deadline and the Rule 5 Draft
Unlike in the other major North American professional sports leagues, free agency in baseball is a slow burn. There will be some deals made right off the hop but many noteworthy players won't sign until a few weeks or months have gone by.
Part of the reason for that is 40-man roster management and the Rule 5 Draft. Teams don't rush out to fill their roster with free agent additions because they need to leave spots open on their roster for prospects who are eligible to be selected by other clubs. In order to protect a player from the Rule 5 Draft, that player must be added to the 40-man roster by November 15.
This goes hand-in-hand with the non-tender deadline, which comes a couple of days later on November 17. Teams must decide by that date whether or not to tender offers to arbitration-eligible players or let them become free agents.
The Blue Jays have 13 arbitration-eligible players this winter:
Vladimir Guerrero Jr., Jordan Romano, Danny Jansen, Daulton Varsho, Cavan Biggio, Tim Mayza, Adam Cimber, Trevor Richards, Erik Swanson, Santiago Espinal, Alejandro Kirk, Genesis Cabrera, and Nate Pearson. There are a few names there who are candidates for the Blue Jays to non-tender in order to save cash and open spots on their 40-man roster.
The Winter Meetings and Everything Else
After a month of November that mostly involves housekeeping, things will start to get rolling at the annual Winter Meetings.
Between December 3-6, executives from all 30 teams, a handful of player agents, and the media will gather in Nashville, Tennessee. This is the busiest spot on the off-season calendar and we'll likely see a handful of signings and trades get made over those dates. Maybe we'll even get another "
Arson Judge
" mishap.
Also happening during the Winter Meetings are the MLB Draft Lottery and the Rule 5 Draft, which are scheduled for December 5 and 6, respectively. The Blue Jays made the playoffs, so they aren't among the teams with a chance to win the first-overall pick in the lottery. The Oakland A's, Colorado Rockies, and Kansas City Royals all have the best odds at 18.3 percent.
When the Winter Meetings come to a close, the off-season goes back to chugging along with signings and trades showing up sporadically. Some big names might remain unsigned by January, as was the case when the Blue Jays signed George Springer, but this year's weak free-agent market will likely mean a winter more focused on trade speculation.
Come January, the big thing to watch for is arbitration. Teams and players must submit salary figures for the 2024 season by January 12 but they can continue to negotiate in the coming weeks leading up to arbitration. Hearings are scheduled to happen between January 29 and February 16 for the instances in which a team and a player can't come to terms.
By this point, there'll be talk about pitchers and catchers reporting to spring training, which depth player is going where on a minor-league tryout contract, and who's in the best shape of their life. The Blue Jays play their first Grapefruit League game on February 24 against the Philadelphia Phillies.
---