Where are they now? Looking at picks from the 2017 MLB Draft that the Blue Jays didn't sign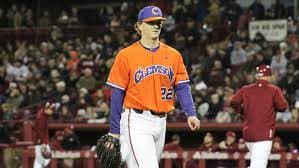 Yesterday, I
wrote an article
on the Blue Jays 2016 MLB Draft class looking at the players the club drafted but were unable to sign, with a majority of the players choosing to head or return to post-secondary programs to try and improve their draft stock.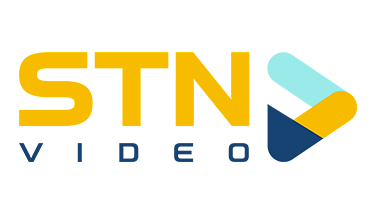 With 40 rounds in the draft at the time, this is always bound to happen, especially if the club drafts a well-known high school player like Shea Langeliers in the later rounds, which is more of a "hey you're on our radar" type of draft pick compared to an actual potential signing.
With Atkins and Shapiro's first draft with the Jays out of the way, let's take a look at their second kick at the can in 2017 and take a trip down memory lane to see which players decided to not sign with the organization and where they ended up.
Take a look at the 2017 MLB Draft and the players the Blue Jays were unable to sign, looking at where they are now over five years later…
Round 17 – Kobie Russell (1B/3B)
Following the 2017 Draft, infielder
Kobie Russell
took his talents to the University of Hawaii at Hilo and started getting reps on the diamond in 2019. Over the past four years, Russell has amassed a .231/.317/.334 slash line through 102 games with seven home runs, 56 RBI, and a .651 OPS for the Vulcans. Defensively, he has split time between first and third base and owns a .962 fielding percentage with 16 errors.
Russell is currently on the Vulcans roster for the 2023 season as a Senior majoring in kinesiology and exercise sciences.
Round 19 – Cordell Dunn (C)
A high school senior at the time of the draft, Cordell Dunn went on to Grayson College to try and improve his draft stock. The Detroit Tigers would select him in the 30th round and he signed for $100,000. He finished the year in Rookie Ball, posting a .445 OPS through 24 games and didn't make an appearance in 2021, with the Tigers releasing him at the end of the season.
Dunn spent the 2022 campaign in Independent Ball.
Round 22 – Gunner Halter (INF)
Gunner Halter was drafted once by the Blue Jays in 2017 and again in 2018 by Cleveland, with the infielder deciding to not sign with either team. He would transfer from Seminole State College to Mississippi State and later to Oklahoma City University, with Halter signing a deal with the Washington Nationals following the 2021 MLB Draft. He finished the year in Rookie League ball and went 6 for 25 with one home run.
As per his MiLB page, Halter voluntarily retired in May of 2022.
Round 23 – Daniel Ritcheson (RHP)
A high school senior out of Bishop Alemany High School, Daniel Ritcheson decided to not sign and went on to San Diego State instead, spending the next four years in the program (he did not pitch in 2020 due to the COVID shutdown for college baseball programs in the area). For the Aztecs, Ritcheson pitched to a 5.89 ERA through 55.0 innings of work, limited to just one outing in 2021.
In 2022, Ritcheson transferred to the University of St. Katherines and made five starts, allowing 20 earned runs through 12.0 innings pitched. After his time with the Firebirds, Ritcheson now works as an Operations Manager.
Round 24 – Colin Brockhouse (RHP)
Colin Brockhouse was dealt an unfortunate hand following the 2017 MLB Draft. He was planning to sign with the Jays after three seasons at Ball State University and was going through the hurdles of the paperwork and physicals
when an MRI
by the organization found some concerns that ultimately led the Blue Jays to not sign the relief pitcher. Brockhouse was also versatile enough to play in the field, playing at first base, third base, and in the outfield when he wasn't pitching but his route to the big leagues was likely through his ability on the mound.
Following the draft, Brockhouse returned to Ball State for the 2018 season and was not selected again, graduating with a major in exercise science. He amassed a 5.17 ERA through three years with the Cardinals (he did not pitch in 2018) while also owning a .355 OBP with 17 home runs through 442 at-bats.
Blue Jays draft Canadian Cooper Davis, who decides to honour his commitment to Vanderbilt…
Round 25 – Cooper Davis (OF)
A product of Mississauga, Ontario, Davis was drafted by the Jays as a high school senior and decided to honour his commitment to Vanderbilt University. Through four years with the Commodores, he compiled a .300/.394/.371 slash line through 310 at-bats with 16 extra-base hits, 15 steals, and a .765 OPS.
As per his Twitter page, Davis currently works with the Mississauga North Tigers high-performance program.
Round 27 – Sam Weatherly (LHP)
A late-round selection in 2017, Sam Weatherly did not sign with the Blue Jays and went on to honour his commitment to Clemson, spending three years with the Tigers. The Colorado Rockies would use their third-round selection of the condensed 2020 MLB Draft on the left-hander, handing him a $755,300 signing bonus.
Since being drafted, Weatherly has advanced to High-A in Spokane and owns a collective 4.69 ERA through 80.2 innings and 18 starts (through 20 appearances), amassing a 13.3 K/9 in the process. At the end of the 2022 season, the Michigan product is currently ranked as the
26th prospect
in the Rockies organization.
Round 32 – Jacob Condra-Bogan (RHP)
Jacob Condra-Bogan began his career at Wofford College, transferring to Georgia Southern for the 2017 campaign. He was a late pick of the Blue Jays but did not sign, spending the remainder of the 2017 season in Independent Ball where he posted a 1.17 ERA through 11 relief outings. The Kansas City Royals would sign him to a Minor League contract later that year and would eventually be traded to the Washington Nationals at the 2018 trade deadline in exchange for outfielder Brian Goodwin.
Condra-Bogan later retired in mid-2021, amassing a 3.28 ERA through 66 appearances across A to AA baseball with a 0.939 WHIP and an 8.9 K/9. He currently works at the University of South Carolina Upstate as a pitching coach for the Spartans.
Round 39 – Ben Fariss (RHP)
A high school senior at Valencia High School in Santa Clarita, California, right-hander Ben Fariss honoured his commitment to the University of California Santa Barbara, suiting up with the Gauchos. A two-way player, Fariss made 14 appearances at the plate with one hit and two RBI and crafted a 2.25 ERA through four relief appearances.
Round 40 – Sean Ross (OF)
Following the MLB Draft, outfielder Sean Ross went to San Diego State where he spent his freshman campaign. He later transferred to Pensacola State College for the 2019 season and then went on to Indiana State, where he spent the 2020 to 2022 seasons. With the Sycamores, Ross authored a .299 batting average with a .447 slugging percentage through 351 at-bats, adding seven home runs and 56 RBI.
In his Senior season, Ross was a Missouri Valley Baseball Honourable Mention All-Conference selection and was second in the Missouri Valley Conference for batting average (.366).
---