Where should Blue Jays turn in free agency with Robert Suárez, Rafael Montero re-signed?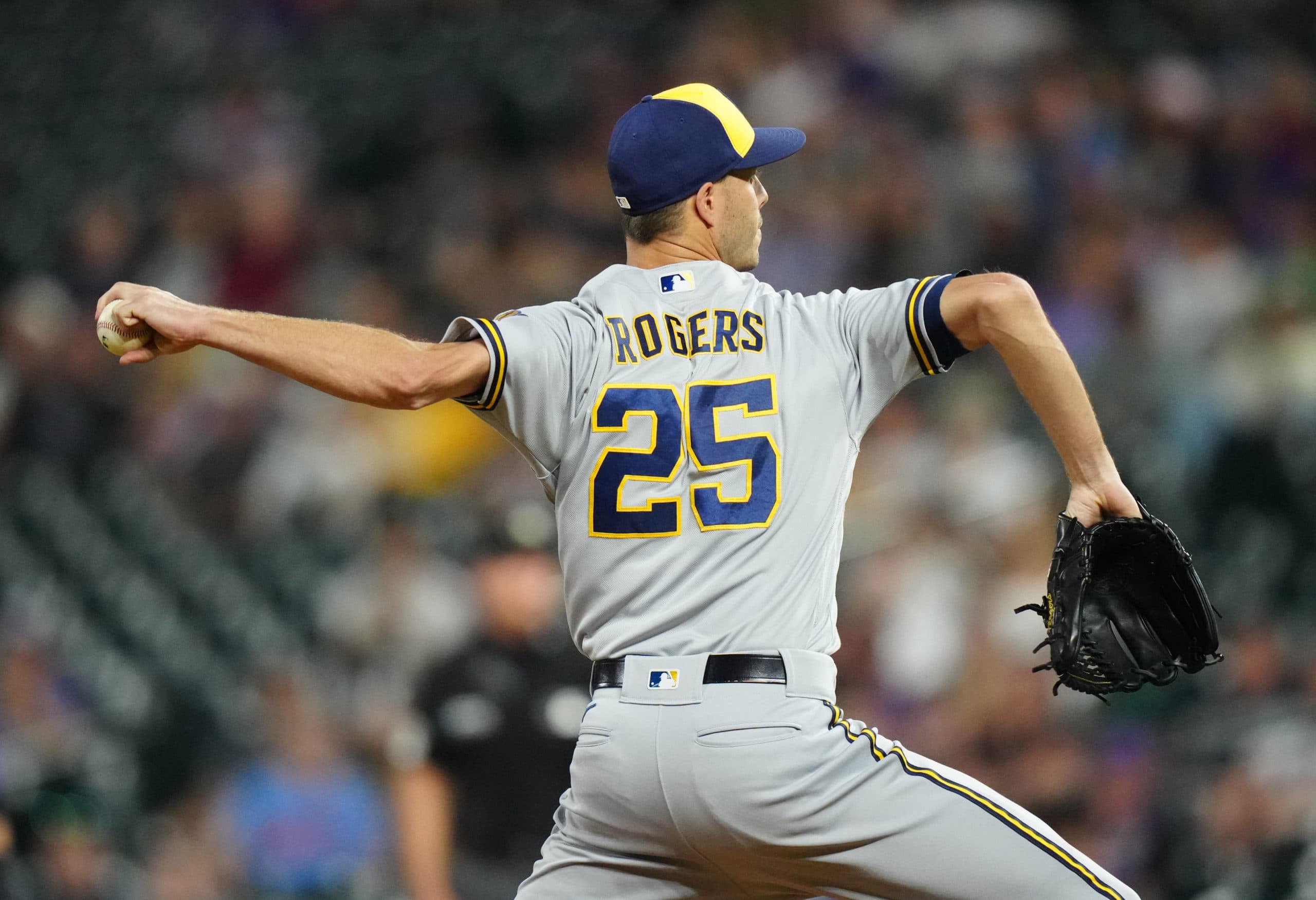 Photo credit:Ron Chenoy-USA TODAY Sports
Less than a week after free agency opened, the Toronto Blue Jays have yet to make their first signing this off-season, and they're not alone in that regard. But while there's still plenty of time for transactions, things have already started to heat up, particularly the reliever market.
It's no secret the Blue Jays are attempting to improve their bullpen, setting their sights on complementing the backend with another high-leverage arm. At this point, though, accomplishing that feat is proving more difficult than anticipated as most of the top-tier market has come off the board, with three potential targets re-signing with their respective clubs.
The New York Mets kicked things off by signing closer Edwin Díaz to a record-breaking five-year, $102-million contract extension – the largest deal for a reliever. Then, shortly after, Robert Suárez earned a five-year extension worth $46 million to stay with the San Diego Padres, which includes an opt-out clause after 2025. The Houston Astros also got their guy, agreeing to a three-year, $34.5-million deal with Rafael Montero.
It has been a seller's market early on, especially for those capable of pitching in high-leverage situations. The Blue Jays likely expressed interest in all three hurlers, but considering how much they each signed for, it's understandable why nothing materialized with any of them. That does put the front office in a tricky position, though.
Missing out on Díaz, Suárez and Montero is a significant blow for Toronto, as either hurler would've been a massive bullpen acquisition. But with limited financial flexibility, management couldn't afford to pay top dollar for any of them, nor would they have wanted to based on their history of avoiding lucrative deals involving relief arms.
The Blue Jays aren't expected to divert from that policy, at least not with general manager Ross Atkins in charge. That undoubtedly hindered their ability to land one of the top-tier relievers, although they could still make an addition via free agency. The front office will also likely explore the trade market, too.
So how should Toronto proceed in its pursuit of a high-leverage reliever? The free-agent market may still be the preferred choice as a handful of intriguing second-tier pitchers remain available, five of which could serve as ideal targets for the Blue Jays.
Taylor Rogers 
Starting with Rogers, the power lefty would provide a ton of upside for the Blue Jays in 2023, adding a second left-handed reliever to the mix. He would join Tim Mayza in the bullpen, providing manager John Schneider with two quality lefties to utilize against well-balanced offences – something he lacked this past season.
The 31-year-old features prior closing experience, as he's converted 79 saves since 2019,
tied for seventh-most
among big-league relievers. In 2022, the 6-foot-3 hurler ranked eighth in saves with 31. He registered the most blown saves (10) in the majors, though.
Rogers produced a career-worst 4.76 ERA across 64.1 innings split between the San Diego Padres and Milwaukee Brewers. His 3.32 FIP finished 1.44 points lower than his ERA – the eighth-largest differential among relievers – suggesting he would've fared better behind an improved defence. And that's an aspect he'd likely encounter with the Blue Jays in 2023.
The 11th-round selection from 2011 would add more swing-and-miss to Toronto's bullpen after recording a 30.7 per cent strikeout rate and a 30.9 per cent whiff rate,
ranking in the 90th and 84th percentiles
, respectively. His 24.1 per cent strikeout-to-walk rate difference (K-BB) also placed him 26th among big-league relievers.
Unlike Mayza, who produced the worst home-run-to-fly-ball ratio (25.9 per cent), Rogers was pretty effective at preventing home runs, resulting in an 11.9 per cent HR/FB ratio. The veteran lefty struggled to avoid barrels at times, creating an 8.8 per cent barrel rate against – his highest percentage since 2020 (9.7 per cent).
Still, Rogers should be near the top of the Blue Jays' wish list.
Kenley Jansen
Jansen isn't the same dominant reliever he once was with the Los Angeles Dodgers, but his first season away from the west coast was fairly successful while serving as the Atlanta Braves' primary closer.
In 65 appearances, the 35-year-old logged 41 saves – his highest total since 2017 (41) – in 64.0 innings, which ranked second in the majors. He also posted a 3.38 ERA, 2.34 xERA and a 3.21 FIP with the Braves. Strikeouts were also a major part of his craft, resulting in a 24.2 per cent K-BB rate difference, tied for 24th among relievers.
The 6-foot-5 righty allowed slightly more hard contact than in previous seasons, raising his hard-hit (32.5 per cent) and barrel rates (7.3 per cent) to career-worst marks. For comparison, he registered a 26.0 per cent hard-hit rate against and a 4.5 per cent barrel rate against in 2021. These increases also led to more home runs, resulting in a 9.9 per cent HR/FB ratio, up 3.9 per cent from '21.
While Jansen's best days are behind him, the three-time All-Star could be a valuable addition to the Blue Jays on a short-term deal.
Chris Martin 
Relievers are often the most volatile in baseball, as has been the case over the last few seasons for Martin, who enjoyed a remarkable bounce-back performance in 2022.
After posting a 3.95 ERA and 4.03 xERA with Atlanta in 2021, worth 0.5 fWAR, the 36-year-old was among the premier swing-and-miss relievers this past season, creating a 30.7 per cent K-BB rate difference – fourth-highest in the majors. That helped improve his ERA (3.05) and xERA (2.55), which could've dropped even lower based on his career-best 2.18 FIP.
Martin was worth a career-high 1.6 fWAR, tied with six others – including Jordan Romano – for 15th among big-league relievers. The 6-foot-8 righty also set a career mark in innings pitched (56.0), surpassing his previous high of 55.2 innings from 2019.
There are some batted-ball concerns attached to Martin, including his hard-hit rate against (41.4 per cent), barrel rate against (8.3 per cent) and HR/FB ratio (13.0 per cent). If his strikeout ability remains unchanged, though, he should serve as an impact reliever for any club next season.
David Robertson
Continuing the theme of betting on veteran relievers, Robertson is another quality arm that could improve Toronto's bullpen, allowing him to return to the AL East, where he spent eight and a half seasons with the New York Yankees.
The 37-year-old proved himself with the Chicago Cubs and Philadelphia Phillies this past season, recording 20 saves – tied for 14th in the majors – and a 2.40 ERA over 63.2 innings. The right-hander also performed to a 3.05 xERA, 3.58 FIP and a 17.4 per cent K-BB rate difference, with opponents hitting just .173 against him.
Command was Robertson's most-concerning issue in 2022, evidenced by his 13.3 per cent walk rate. His 30.7 per cent strikeout rate helped offset those control woes, but only to an extent. The 5-foot-11 hurler was susceptible to long balls and hard contact, as well, leading to a 10.3 per cent HR/FB ratio and 37.9 per cent hard-hit rate against.
Though Robertson features previous closer experience and would bring swing-and-miss to the bullpen, the veteran relief arm could become a liability in other areas. So the Blue Jays would need to determine how much they'd be willing to risk on an aging reliever.
Andrew Chafin
Following a productive 2022 season, Chafin declined his $6.5 million player option with the Detroit Tigers, becoming a free agent for a third straight off-season. And though the left-hander wouldn't have received much interest – or any, at all – from the Blue Jays last winter due to Canada's vaccine mandate, that could change this time.
Chafin is no longer subject to a 14-day quarantine, and with that, the 32-year-old can realistically be pursued by Toronto as the franchise attempts to acquire more swing-and-miss to its bullpen. He isn't as overpowering as some of the other relievers above, though his 19.8 per cent K-BB rate difference proves he could be a valuable piece on a playoff contender.
The 6-foot-2 hurler induced plenty of ground balls, resulting in a 51.3 per cent rate – his highest percentage since 2017 (56.3 per cent). Despite only registering a trio of saves, he placed tied for 21st in holds (19) while being effective against both lefties and righties.
A Chafin-Mayza duo could be a valuable pairing for Schneider and the Blue Jays in 2023.
---