With the 20th overall pick, the Blue Jays could select… Blake Mitchell?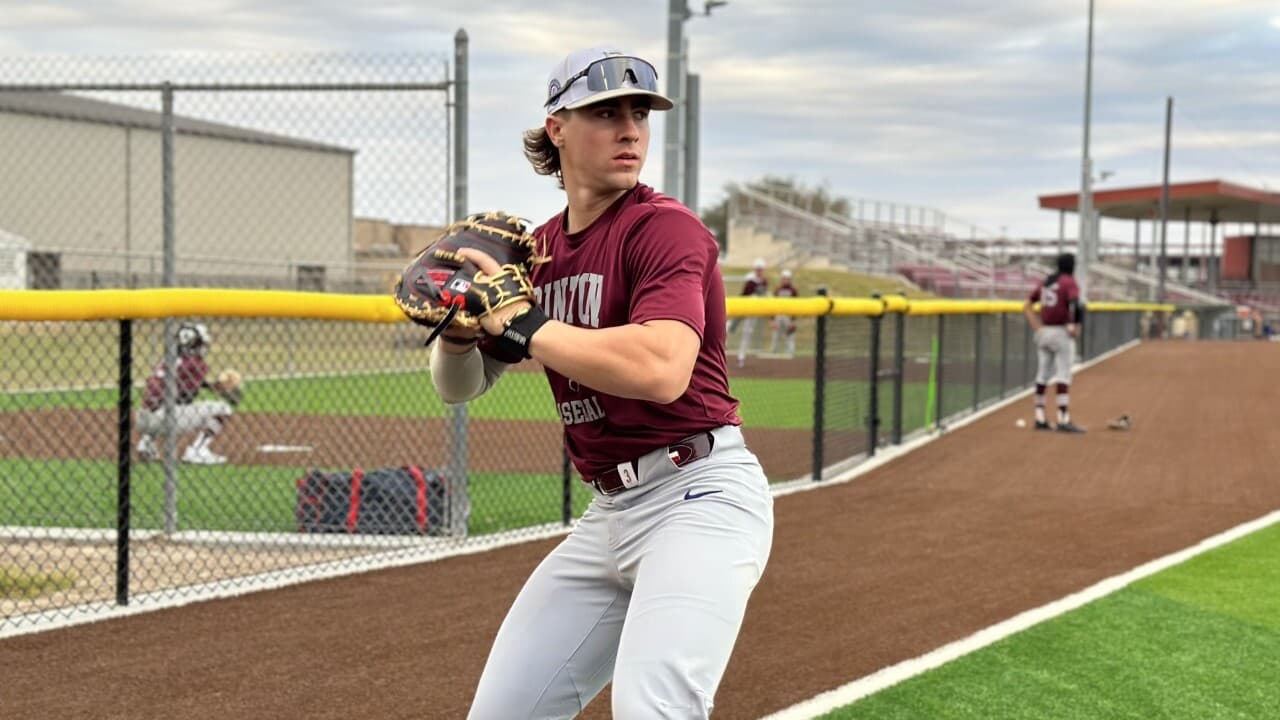 Photo credit:Kris 6
For the fourth straight article, the draft prospect we'll look at played his 2023 season in the state of Texas.
If you had to look a need in the Blue Jays farm system, most would point to a lack of catching depth in the Top 30. In fact, on Luis Meza, their big signing of the 2022 international free agent class, ranks on MLB Pipeline's list at number 30.
If the Jays were to draft today's prospect, Blake Mitchell, the position in the farm system would get an instant boost.
Blake Mitchell's bio:
Blake Mitchell is an 18-year-old catcher who went to school at Sinton High School in Sinton, Texas. He is committed to Louisiana State University, who just won their seventh College World Series, and their first since 2009.
Mitchell ranks as MLB Pipeline's 13th best draft prospect, while he ranks as Baseball America's 15 best draft prospect. However, ESPN"s Kiley McDaniel had the Blue Jays picking him on ESPN's Mock Draft 1.0 back on May 30th. Granted, his latest mock draft has them picking someone else now (who we'll cover), but it's worth noting that high-school catchers are a position that can be hit or miss.
The last time the Blue Jays selected a player out of a Texas high school was back in 2019, when they selected Connor Phillips with the 1047th overall pick in the 35th round. He didn't sign, and was later drafted by the Seattle Mariners in the second round, and was a part of the Luis Castillo trade in 2022.
The last time the Blue Jays drafted a Texas high schooler who signed was a year prior in 2018, when they select Jordan Groshans with the 12th overall pick.
Blake Mitchell's tools:
With the bat, he has a lot of strength in his 6'1",  202 lbs frame. Along with strength, he also has great bat speed and a good approach, which scouts believe he can hit for both average and power. He works counts, looks for a pitch to hit, and is able to drive the ball out of the park to both the opposite field and his pull side.
Defensively, he is very athletic and agile who will be at worst, okay with framing and blocking. However, he has one of the best arms in the class which is considered double-plus according to MLB Pipeline.
Pipeline also notes that he'd go in the first two rounds if he were to stay as a pitcher, as he has a 97 mph fastball with a good curveball and changeup to boot. If catching doesn't work out, he could always end up in right field, or even on the mound. Interestingly, Hagen Danner made the transition from a high-school drafted catcher to a pitcher after about three seasons.
There are some concerns about his game of course. Like most catchers, he's not very fast on the bases as he's considered a below average runner. Moreover, there is some swing and miss to his game and will need to do a better job at making contact as he becomes a professional.
Blake Mitchell's grades:
Like always, here are Mitchell's grades according to Baseball America and MLB Pipeline.
| | | |
| --- | --- | --- |
| Tool | Baseball America grades: | MLB Pipeline grades: |
| Hit | 45 | 55 |
| Power | 55 | 55 |
| Run | 30 | 35 |
| Arm | 70 | 70 |
| Field | 55 | 50 |
| Overall | 55 | 55 |
Will the Blue Jays draft Blake Mitchell?:
If available, Blake Mitchell could end up being the best player available when the Blue Jays draft 20th overall.
Like Brandon Barriera in 2022, they'll likely end up having to over-slot Mitchell if he's selected, as he's expected to go in the Top 15. However, that shouldn't be a problem as they could just aim for college players and relievers in the later rounds.
Not only may he be the best player available, but Mitchell would also fill a need in the organization, as they don't have a lot of highly touted catchers in their Top 30.
Mitchell would be an excellent pick up, but I wouldn't hold my breath that he's available when the Blue Jays pick.
Previously…
---
As always, you can follow me on Twitter and Instagram @Brennan_L_D.
---