With the 20th overall pick, the Blue Jays could select… Thomas White?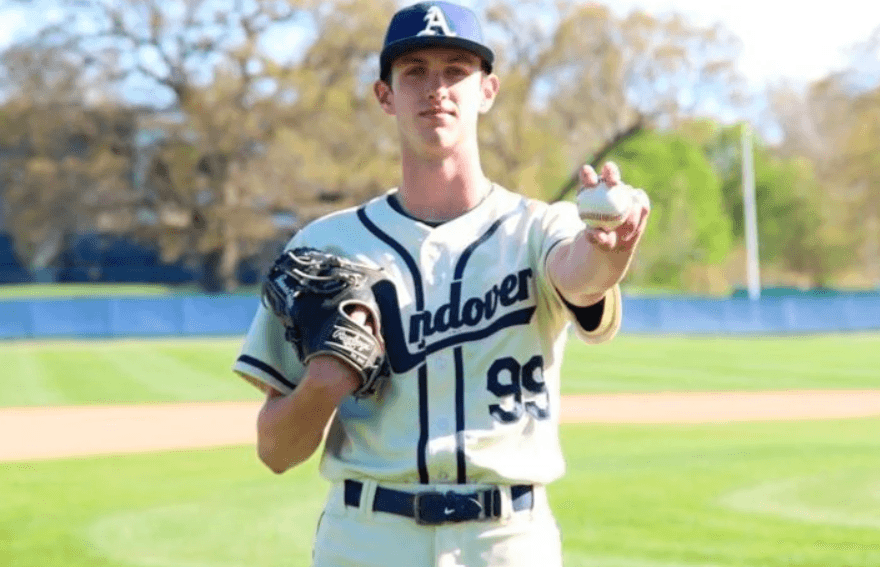 Photo credit:Kelly Graber
In 2022, I created a series named "Who could the Blue Jays select with the … pick", and it makes its comeback in 2023.
Unlike last season's draft, the Blue Jays lost their second-round pick with the signing of Chris Bassitt. Moreover, they don't have two additional compensation picks at the end of the second round.
So instead of looking at eight players in one article for the 20th overall pick, we'll look at one player per article for their first round pick, before diving into the old format for the 89th overall pick, the 121st overall pick, and potentially the 157th overall pick.
Admittedly, I enjoy writing my own scouting reports, especially for Blue Jays prospects, but I just don't have the time. So instead, we'll have testimony from sites like MLB Pipeline and Baseball America.
Without further ado, let's start with a left-handed pitcher who's only 18-years-old.
Thomas White bio:
In 2021, the Blue Jays selected Ricky Tiedemann with the 91st overall pick. He was a freshman in Junior College the season prior. In the 2022 draft, the Blue Jays selected Brandon Barriera with the 23rd overall pick. What do they have in common? Well, they were young left-handed players who have projection and didn't go to university.
The 18-year-old Thomas White also fits this mold, standing at 6'5", 210 lb. The left-handed high school pitcher is from Massachusetts and has a commitment to Vanderbilt University.
Funnily enough, there's a second connection to the Blue Jays. The last time a high school pitcher from Massachusetts went in the first round was Tyler Beede in 2011. He was selected by the Blue Jays, but decided to go to university instead… which also happened to be Vanderbilt.
Thomas White's stuff:
White has a three-pitch mix, a fastball, a curveball, and a changeup. The fastball has reached 96-97 mph, but sits 92-95 mph, and the good news is that he can still fill out his frame, which means even more velocity.
His changeup maintains the same arm velocity, meaning it looks like a fastball before some late fade and sink causes it to miss bats. It's also 10 mph slower than his fastball average. His curveball is his best secondary pitch, as it has high spin rate and breaks similar to a slider.
One thing that White needs to improve is his control and command. Per Baseball America, he can struggle with throwing it up to his arm side, and his fastball command can allude him at times.
Thomas White's grades:
Below are White's grades according to Baseball America and MLB Pipeline.
| | | |
| --- | --- | --- |
| Tool | Baseball America Grade | MLB Pipeline Grade |
| Fastball | 60 | 60 |
| Curveball | 55 | 55 |
| Changeup | 60 | 50 |
| Control/Command | 50 | 50 |
| Overall | N/A | 50 |
As more sites post their top draft prospect lists (such as Prospects Live), we'll look add even more grade. However, as of now only Baseball America and MLB Pipeline have grades and an up to date scouting report.
Will the Blue Jays select Thomas White?:
For the past two seasons, the Blue Jays have picked a left-handed pitcher with good velocity and athleticism. It seems hard for me to believe that they'd go for it again in the first round, as young high school pitchers have a higher tendency to bust.
Still, White is the best high school left-handed pitcher available in the draft, and if he hasn't been chosen by the time the Blue Jays pick, they've proven in the past that White fits their type.
As always, you can follow me on Twitter and Instagram @Brennan_L_D.
---