With the 454th overall pick, the Blue Jays have selected Kelena Sauer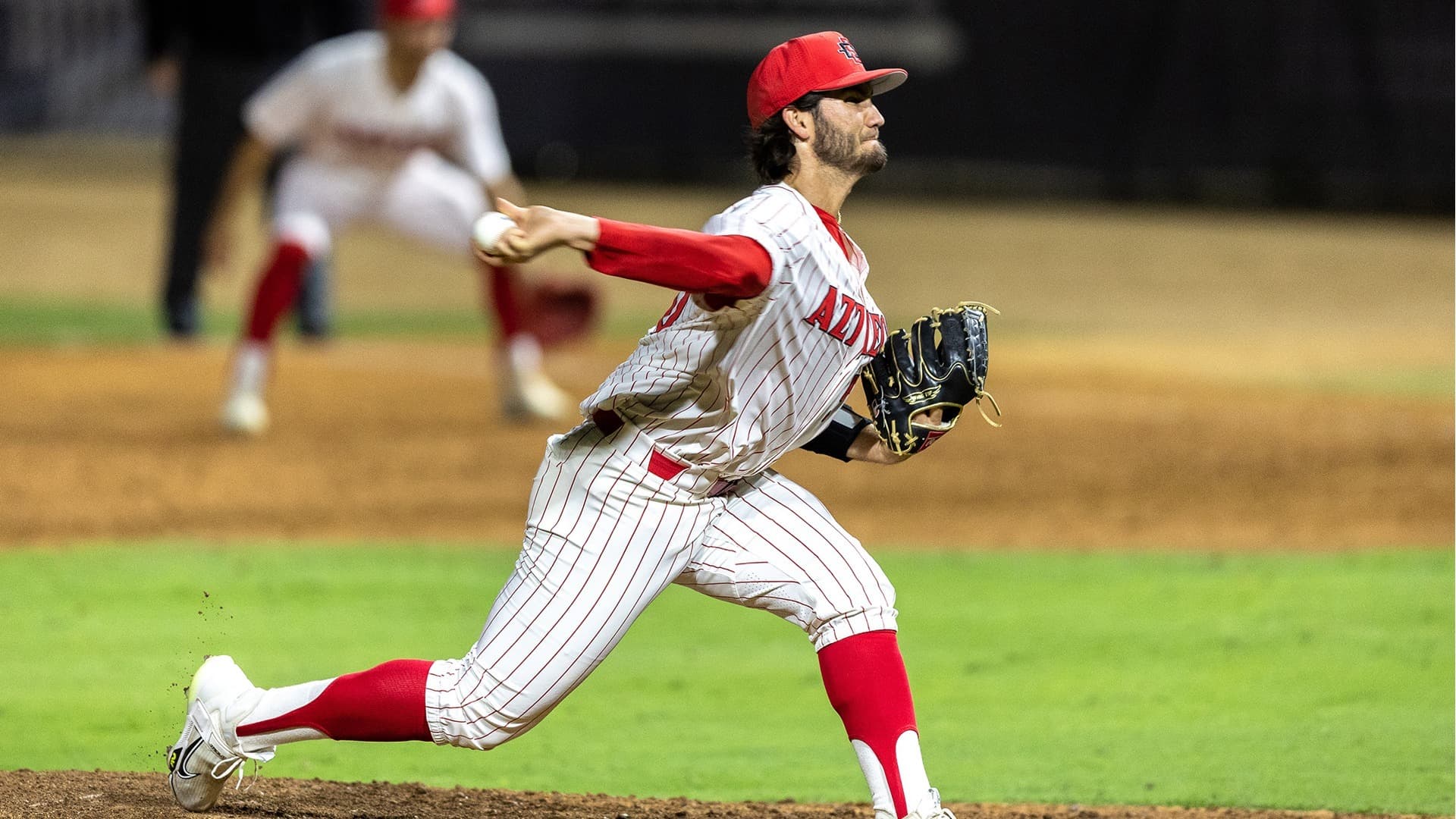 Photo credit:Vanilla Gorilla Photography
The Blue Jays have just picked their third reliever.
With the 454th overall pick, the Blue Jays selected Kelena Sauer, a reliever who pitched with San Diego State in the Mountain West Conference.
Last season, he posted a 4.22 ERA in 32 innings pitched, along with a 25.9 K% and a 7.9 BB%, a pretty good split there. For his career, he posted a 4.70 ERA, along with 23.6 K% and a 11.8 BB%. so he improved his numbers drastically during his junior year.
As for his pitch-mix, I'm not too sure. Per his Perfect Game profile, he threw a 91 mph fastball. It also looks like he has an off-speed pitch with has drop, although I'm not sure if it's a changeup, slider, or curveball.
Still, he looks to be an intriguing prospect!
The Blue Jays previous picks:
---
As always, you can follow me on Twitter and Instagram @Brennan_L_D.
---