Zach Plesac DFA'd by the Guardians. Could he be a worthwhile reclamation project for the Blue Jays?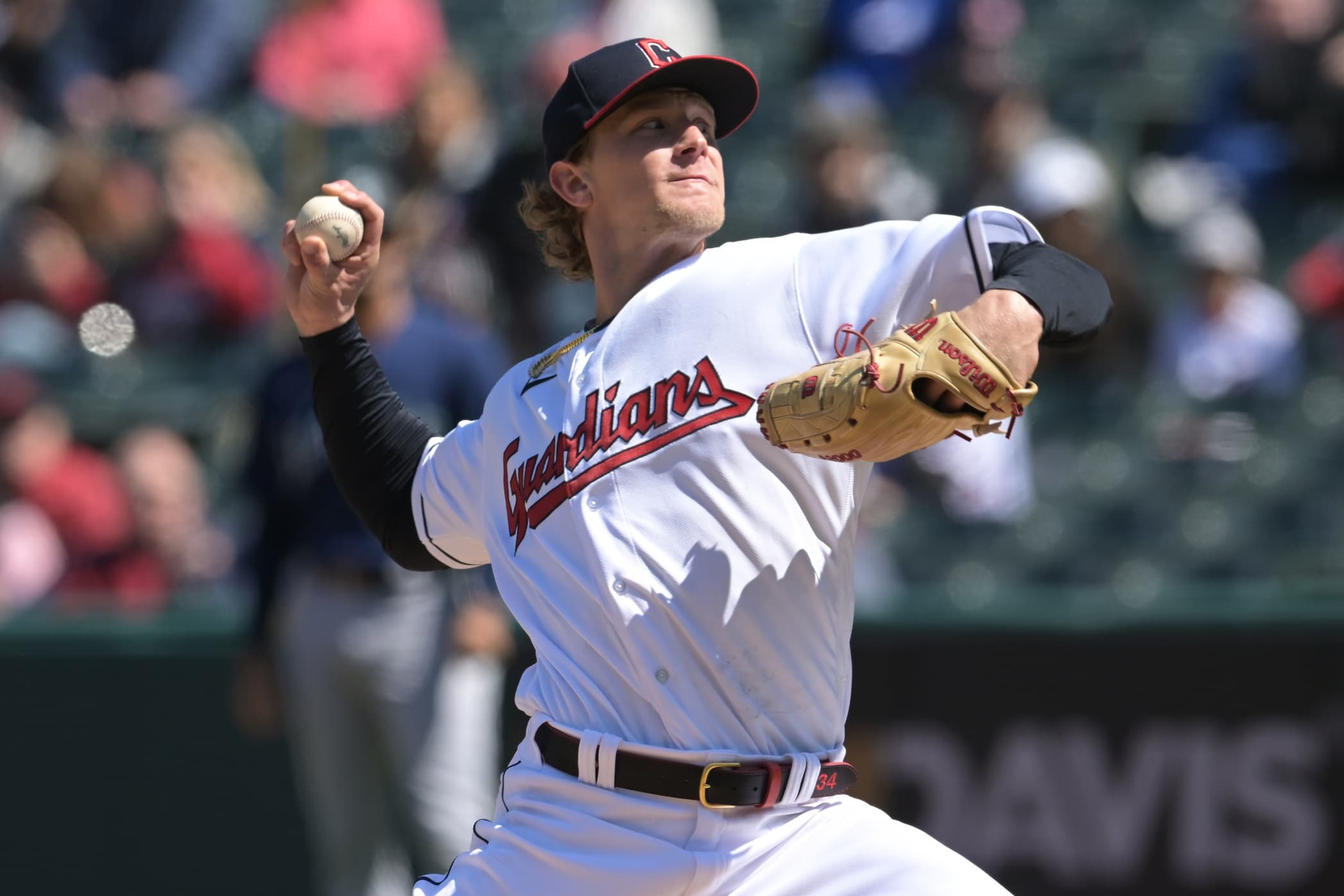 Photo credit:© Ken Blaze-USA TODAY Sports
Earlier this morning, the Cleveland Guardians announced that RHP Zach Plesac had been designated for assignment. The announcement came amidst fellow starter Triston McKenzie being reinstated off of the 60-day IL, so coupled with Plesac's performance this season, the Guardians elected to move on from the nephew of Dan Plesac.
Plesac has started five games this season and owns a 7.59 ERA, a 1.969 WHIP, and a K/9 of 5.9 – all career-worsts. Despite those numbers being what they are, Plesac still has a serviceable stat line for his career. Including this season, the 28-year-old has a career 4.20 ERA through 84 games. While he has only been in the league since 2019, his ERAs have stayed within the window of 2.28 and 4.67 prior to 2023.
So, where does this move relate to the Blue Jays? A lot has been made about Alek Manoah's start to the season, and his issues on the mound don't seem to be ones that will be fixed overnight. While I personally believe that Manoah is not damaged goods and that he will inevitably figure this out, there is also a world in which he could end up on the IL for 10 days or so, or be optioned down to Buffalo for a couple of weeks. As I wrote a couple of weeks ago, this should not be viewed as a bad thing, as even some of the greats have had seasons like this. Roy Halladay once had to spend some time in the minors in 2001, and while it was frustrating at first, it made a huge difference.
The Blue Jays are in one of the toughest divisions in the history of baseball. While it may be early June, every game has the same amount of significance. With that being said, the need for competitive starts should be a priority. Again, the issues Manoah is showing won't get corrected with the snap of a finger, and they don't have a very impressive group of starters in AAA to call up.
Revisiting Plesac, this is where he could come in. If (with an emphasis on if), the Blue Jays elect to give Manoah some time in the minors to work on things, Plesac is a more-than-serviceable starter to take his place for the interim. If he succeeds, great. The Jays now have some rotational depth with MLB experience that they can count on. If Plesac fails, I'd say it was still worth a try. You can never have too much pitching depth.
This could all be for not if the Blue Jays stick with Manoah, but this is a chance to avoid having to pull from the farm, which does not offer competitive options with all due respect. Just please… do not let someone like the Rays get their hands on this guy.
---