A big first inning on Tyler Glasnow leads the Blue Jays to a win at The Trop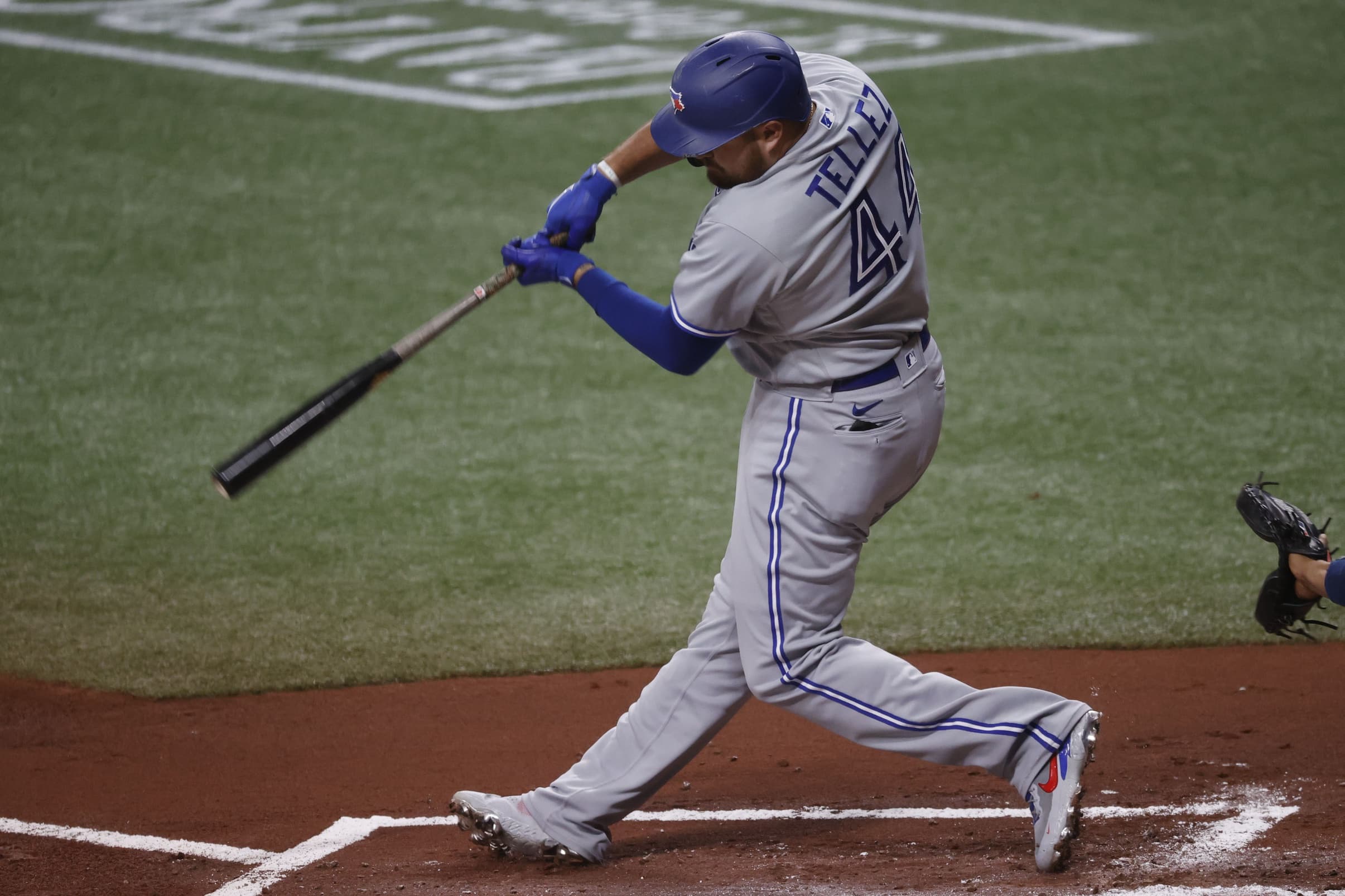 Photo credit:© Kim Klement-USA TODAY Sports
A slumping offence going into a game against a guy with a 0.73 ERA? Seems like it's going to be a bad time, right? Nope! The Blue Jays spanked Tyler Glasnow for a four-run first inning and hung on to beat the Rays by a score of 5-3.
Things worth mentioning…
Just about all of Toronto's offence came in the first inning. Glasnow struck the first two guys he faced out but then Vlad Jr. kept the inning going with a single. After that, Rowdy Tellez drove him in with a double, Randal Grichuk drew a walk, and then Marcus Semien clubbed a three-run bomb to centre field. Glasnow allowed twice as many runs in the first inning of Friday's game than he had in 24 2/3 innings coming into the game. It looked like Glasnow was going to mow the Blue Jays down based on the first couple of at-bats. It's amazing how quickly things can change…
Steven Matz was solid on Friday, though he had to compensate for some ugly defence behind him. The Blue Jays made three errors on the night and it easily could have been four if not for a homer score call in the first inning on a misplay by Joe Panik. Bo had two errors and Panik had a throwing error, so, as per usual, it was the left side of the infield that made life difficult for the Blue Jays.
Regardless, Matz tossed four clean innings but then ran into trouble in the fifth when he allowed a single, a walk, and then a three-run bomb to Randy Arozarena. Matz did settle down after that, though, and got through the inning. All told, Matz allowed three earned runs over five innings while striking out seven.
After that, the bullpen completely slammed the door. Tyler Chatwood, David Phelps, Tim Mayza, and Rafael Dolis combined to throw four no-hit innings while racking up five strikeouts. The Rays didn't threaten at all late in the game.
Finally, this is one of the funniest highlights you'll see… Welcome to The Trop!