Alek Manoah's latest implosion highlights the need for the Blue Jays to find another starting pitcher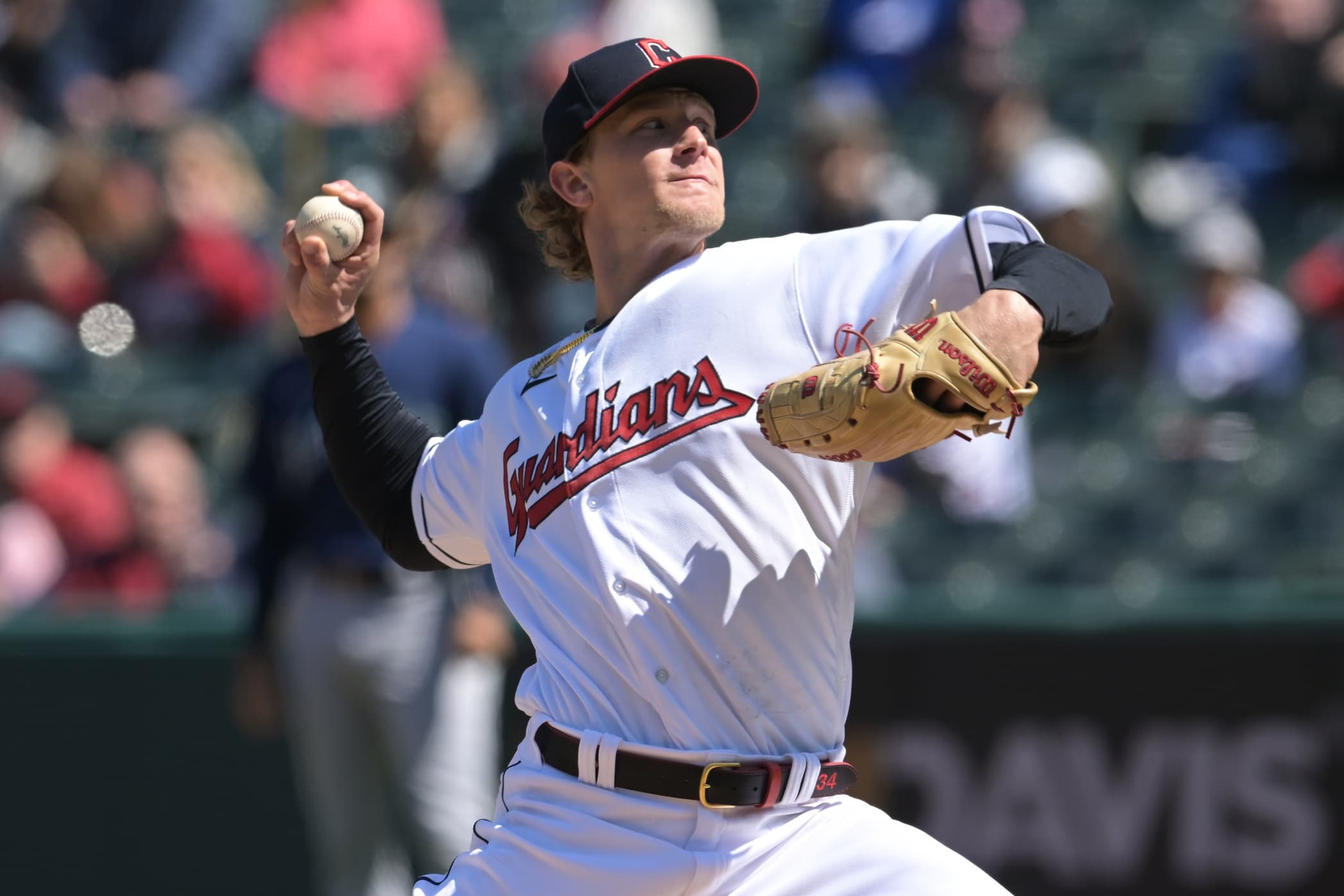 Photo credit:© Ken Blaze-USA TODAY Sports
Two days ago, the Cleveland Guardians designated right-hander
Zach Plesac
for assignment, as the club needed to make room for fellow starter Triston McKenzie on the 40-man roster after his 60-day IL stint was over. Plesac has struggled this season, owning a 7.59 ERA through five starts while allowing 18 earned runs through 21 1/3 innings while spending the rest of the time in Triple-A Columbus, where the Indiana product has not found better results (7.56 ERA through five starts as well).
As soon as the news of Plesac's DFA,
fans of pretty much every MLB team
were quick to tweet out to their respective clubs about the news and how he would fit somewhere on the roster. This included numerous Blue Jays fans, who were quick to point out that Plesac would fit in well amongst the Jays' weak starting depth, as the Ball State alum still has
three MiLB options
and carries a respectable
$2.95 million
through his first year of arbitration.
Alek Manoah Struggles Against the Astros
The reason the Plesac consideration even exists is that Opening Day starter
Alek Manoah
is struggling this year, amassing a 6.36 ERA through 13 starts and looking nothing like the AL Cy Young finalist everyone saw last season. His slider isn't working and generating outs while opponents own a .289 average off the Blue Jays starter, with his Baseball Savant page shading the wrong way in numerous categories. The Jays are 4-9 through Manoah's starts with the big man going five or more innings just five times this season, with the right-hander struggling with his command to the tune of a 6.5 BB/9.
After his latest start against the Houston Astros in which he was pulled in the first inning after allowing six earned, the conversation has shifted from Manoah simply needing to take a break from the mound, whether it be a move down to Triple-A or a phantom IL stint, with the goal in mind to get the West Virginia alum back on track. The problem with this move is that the Jays' starting depth is not up to par when it comes to replacement arms while the club also boasts a full 40-man roster, meaning somebody has to be removed whether it be a move to the 60-day IL or a DFA should the Jays trade for Plesac or make a unique internal move.
While Plesac's stats this season have been less than impressive, the Buffalo Bisons rotation pieces have also faced their own struggles, made only more known with veteran Drew Hutchison being granted his release earlier this month and is now a free agent (although he too was not pitching well).
Team Pitching
Rk
Name
ERA
G
GS
▼
IP
H
R
ER
HR
BB
SO
WHIP
H9
HR9
BB9
SO9
Notes
1
Casey Lawrence
5.81
12
12
57.1
69
42
37
12
18
55
1.517
10.8
1.9
2.8
8.6
2
Zach Thompson
6.89
11
11
47.0
54
38
36
11
19
31
1.553
10.3
2.1
3.6
5.9
4
Luke Bard
6.15
16
6
26.1
31
20
18
4
13
29
1.671
10.6
1.4
4.4
9.9
5
Yosver Zulueta
4.61
15
6
27.1
24
17
14
1
24
33
1.756
7.9
0.3
7.9
10.9
6
Bowden Francis
3.45
4
4
15.2
17
7
6
4
4
23
1.340
9.8
2.3
2.3
13.2
Both Lawrence and Thompson have been used as pure starters this season but both right-handers have not fared well, struggling to keep runs off the board. Zulueta hasn't been used in the rotation since May 13th, either because it helps limit his pitch count or the Jays see him as a potential bullpen piece this year, while Bard's starts have been limited to four innings or fewer, used in both the bullpen and as an opener type rather than a full-time rotation arm.
Lastly, there is Bowden Francis, who has been pitching well but has been limited to just four starts due to injury but is pitching the best of the group, owning a 1.34 WHIP and a 3.45 ERA through 15 2/3 innings. Factor in that Mitch White is being used in relief moving forward and the Jays rotation depth is one of the weakest we have seen in recent memory, Francis, aside.
Looking at What the Blue Jays Should Do
As it stands right now, Francis would be the most likely candidate to get the call should the Jays decide to give Manoah some time off, although it would come at the price of a DFA move, with potential candidates being Trent Thornton, Ernie Clement, Thomas Hatch, or one of the Blue Jays bullpen arms (Anthony Bass seems like a popular candidate as of late). This is all with the idea that Plesac doesn't find his way to Toronto, although the Blue Jays' current front office of Ross Atkins and Mark Shapiro does have some solid connections considering their past history with Cleveland.
There is obviously no guarantee that adding a struggling right-hander will provide any immediate benefit to the Blue Jays starting depth but at this point in time, the move makes sense for a team needing some starting experience in a division where each loss could come with heavy consequences come playoff time. The downside will be that there is likely zero chance Plesac finds his way down to Toronto via the waiver wire without getting selected and it's likely other teams in the league are looking to trade for the Guardian's arm as well, whatever the ask may be. The move for Plesac would also require a 40-man spot, alluding to another move being needed on the roster for a pitcher looking for success via a change of scenery.
Looking ahead, Manoah's next start would be Saturday against the AL Central-leading Minnesota Twins squad and it's yet to be seen whether the right-hander will be making that start. Making a move for Plesac or giving the ball to Francis might be a benefit for this Jays squad with Manoah struggling as of late, the question will be which route the club decides to take following his latest outing.