Blue Jays bats fall silent as the Tigers avoid the sweep with a 3-1 win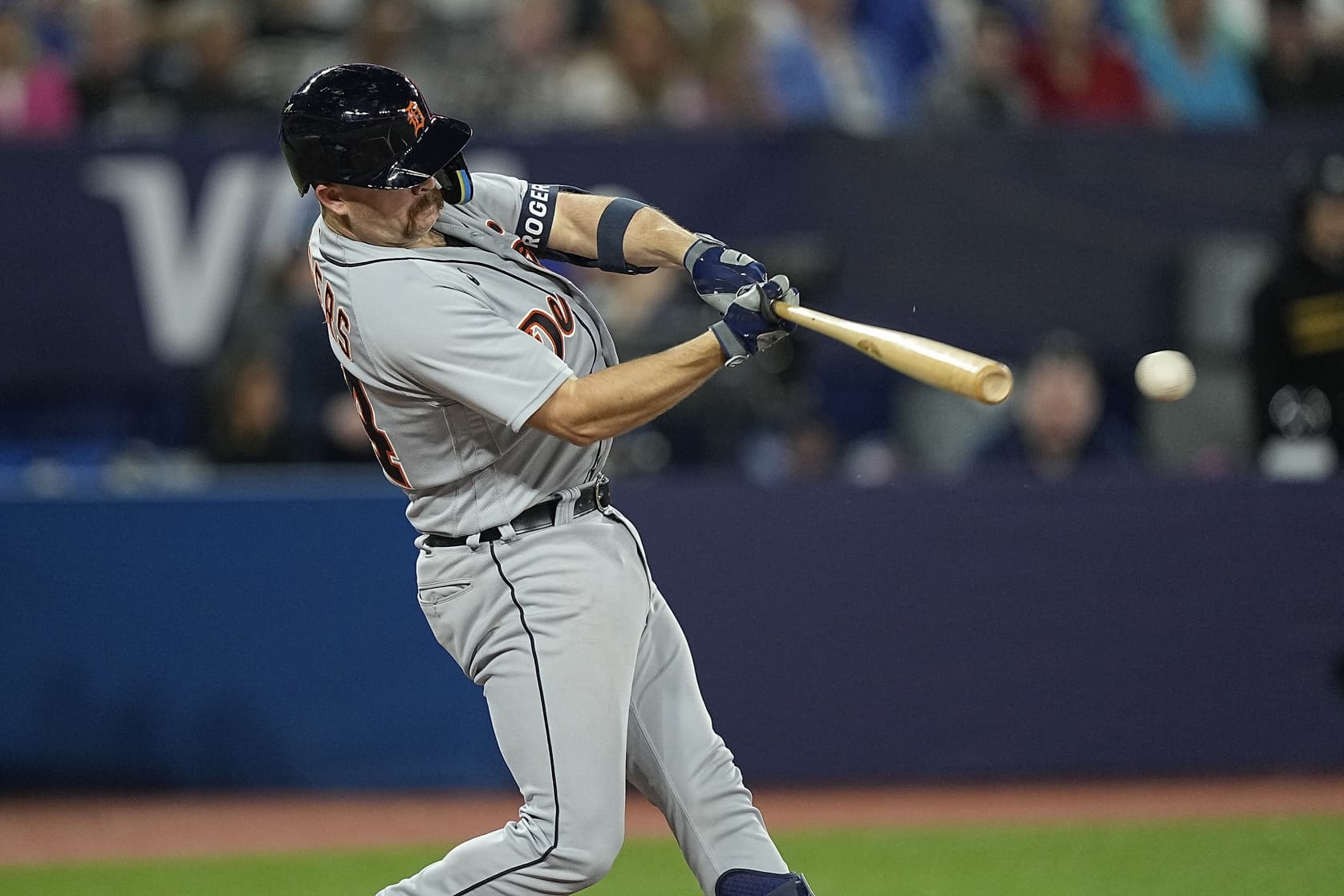 Photo credit:© John E. Sokolowski-USA TODAY Sports
Last night, the Blue Jays waited until the 9th inning to rally past the Tigers. Tonight, they had an opportunity to do the same thing, but they didn't have the same luck. The Blue Jays went 1-for-12 with RISP as they failed to complete a sweep of the Tigers with a 3-1 loss on Thursday night.
Toronto outhit Detroit 8-7, but only had one extra-base hit, a double by Brandon Belt. They were neutralized by Tigers starter Spencer Turnbull, who effectively used his fastball-slider mix to keep the Blue Jays off of the scoreboard for most of his outing.
Blue Jays Nation's Player of the Game: Chris Bassitt
After getting obliterated by the Cardinals in his first start, Bassitt has put up two consecutive solid outings. Tonight, he tossed six innings, allowing two runs on four hits with seven strikeouts. While his ERA is still high at 7.63, he's only allowed four runs in his last twelve innings pitched. I'd say he's instilling more and more confidence from the fans as the outings go on.
We know that Bassitt throws a multitude of pitches, but he had them working tonight, striking out batters with the sinker, sweeper, and curveball amongst others. The only runs he allowed were by way of a sacrifice fly from Tyler Nevin, and an RBI double from Zack McKinstry, who had hit two career home runs off of Bassitt prior to tonight. Bassitt was particularly frustrated with the latter run, as it came from walking the leadoff man in that inning.
Things worth mentioning
Tigers strand the bases loaded in the 7th: The Tigers loaded the bases in the 7th inning, and the ways that the runners reached base were rather odd. McKinstry walked to lead things off against Adam Cimber, followed by Jake Rogers who slowly grounded a ball to Bo Bichette at short. Bichette decided to go to second to get the lead runner, but McKinstry was easily safe, and the Blue Jays couldn't record an out. Nick Maton blooped a single into shallow center, a ball that was nearly caught by Bichette, but it fell to load the bases.
Cimber and Tim Mayza were able to take care of it thanks to a couple of fielder's choice outs and a fly ball out. Even though they lost, this certainly kept the Jays in the game, as they were only trailing by one run at the time.
Baez forgets how many outs there are: I alluded to a couple of base running mistakes that Detroit made last night, and they were at it again tonight.
Javier Báez showed a lack of hustle and engagement in the 10th inning in last night's game, not even attempting to score on a sac fly on a shallow fly out. Tonight, Baez doubled in the top of the second inning on a ball that he thought was a home run. He didn't hustle out of the box at all, and he was lucky to get into second base. One batter later, Akil Baddoo lined out to center field. Baez thought that there were two outs instead of one, so he jogged to third base. Daulton Varsho realized this and doubled off Baez at second base, ending the inning.
Shortly after, Tigers manager AJ Hinch pulled Baez from the game. You'd have to imagine the message to Baez was that the Tigers are a relatively young ball team, and that veterans on the squad need to set a standard. Baez has been in the MLB since 2014 – while mistakes are a part of the game, losing track of how many outs there are shortly after pimping a double isn't a good look.
Chapman scratched: It was announced minutes before the game that Matt Chapman, last week's AL Player of the Week, would be removed from the lineup for tonight's game due to a viral illness. No word yet on if he'll be back for the series opener tomorrow against Tampa Bay.
Opportunities to sweep: The best teams in the league tend to make statements against foes that they are clearly superior to, and that includes sweeping series' against those teams. Last year, the Blue Jays were 7-13 in series finales in which they had a chance to sweep that team.
The Tampa Bay Rays are currently 13-0, and while they've been hearing that this is because they've played a weak schedule, they've taken care of business against teams like the A's, Nationals, and Tigers. I'm not saying that we need to be worried about Toronto's season, but this a team that the Jays would admit they should've swept. Winning a series against the Tigers is good, but sweeping them would be so much better, especially if the AL East race comes down to a couple of games.
The Rays just so happen to be Toronto's next opponent. As I mentioned, the Rays are 13-0, marking the best start to a season since the 1987 Brewers 1982 Braves. Jose Berrios gets the start tomorrow, looking to get his first quality start of the season. It won't be easy, as the Jays will face Drew Rasmussen, who had not allowed an earned run yet this season.
---