Blue Jays farm system talent doesn't reflect MLB's newest rankings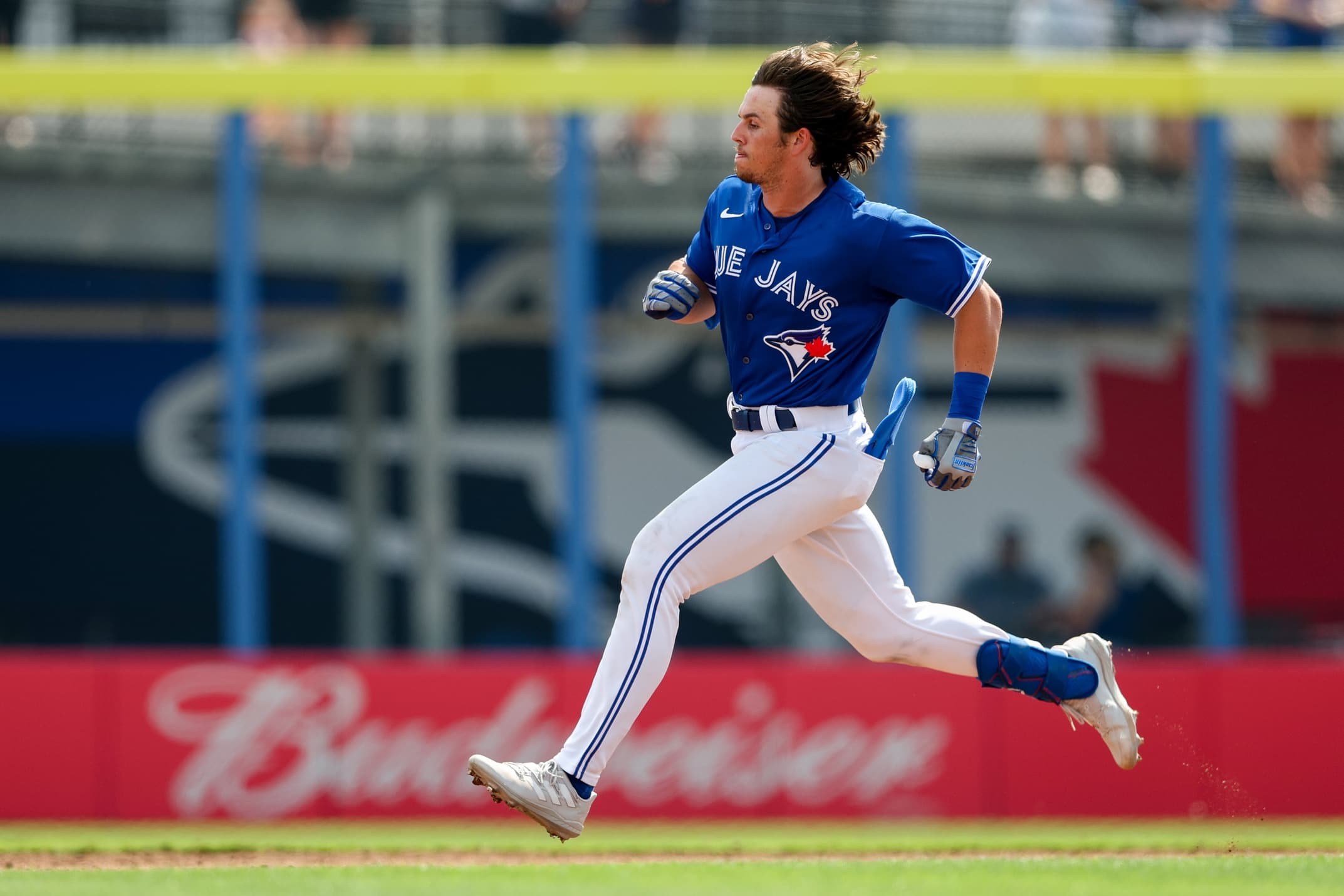 Photo credit:© Nathan Ray Seebeck-USA TODAY Sports
As time moved forward the Blue Jays have seemed to take a constant step-back in the farm system world. At a high of 14th rank back in 2021 moving to 21, 20, and now 25, this builds a bit of curiosity regarding the state of the organizational talent structure and how it may affect the years to come. The real comfort in the entirety of the system relies on the meat and potatoes of the top 30 prospect list, which was recently re-ranked.
The Blue Jays still have their top dog in place, lefty top prospect Ricky Tiedemann, who appears on MLB's top 100 prospect list at the 33rd seed. The southpaw battled some wounds in early May of this year which sidelined him. He returned this week to go 3 2/3 innings of work, only allowing three hits, two earned runs, a walk and 5 punch-outs. His repertoire is one to note and his makeup and development projects him to succeed in a Major League rotation. His presence in the big leagues is estimated for 2024.
Orelvis Martinez is complimenting his second-ranked spot with a solid performance so far this season. Promoted from Double-A to Triple-A in July, Martinez solidified his move by belting 17 homers, sticking 54 hits, and driving in 46 RBIs. So far in AAA, he's hit five dingers with 19 RBIs and 24 hits over 90 plate appearances. Between the two levels, he's slashed .237/.340/.489.
Are we looking at the 2024 Blue Jays third baseman? His estimated arrival time is 2024! Martinez ranks 93rd on the MLB top 100 prospect list.
Moving up one spot to fifth-ranked (from sixth early in the year), Addison Barger fights to be relevant for a possible call-up during roster expansions while hoping to be considered as the possible Matt Chapman replacement. Barger slashes a .239/.357/.393 throughout three levels this year from rooking-A-AAA.
Outfielder Alan Roden went from missing in action on the list to ranking seventh. From high-A Vancouver now to AA-New Hampshire, Roden is showing evidential projection, with plate patience, acceptable strikeout to walk ratio, ability to get on base and recorded .321/.437/.459. Roden is now in the mix after being drafted just last year in the third round.
The Blue Jays dropped a few familiar newcomers to professional baseball on the rankings; shortstop Arjun Nimmala sticks the three-spot while some arms slide into number eight, Landen Maroudis and number nine in Juaron Watts-Brown. Blue Jays sixth-round pick Jace Bohrofen also slides onto the list at the 21
st
spot.
Although the farm system rankings throw some shade Toronto's way, the Blue Jays have a major league projectable farm system with key valuable names. Once the recent draft picks heat up and the top names continue to be consistent, the reassessment of the rankings will change, reflecting positively.
---