Blue Jays Minor League Report: The Jays have a slew of first basemen performing well across all four levels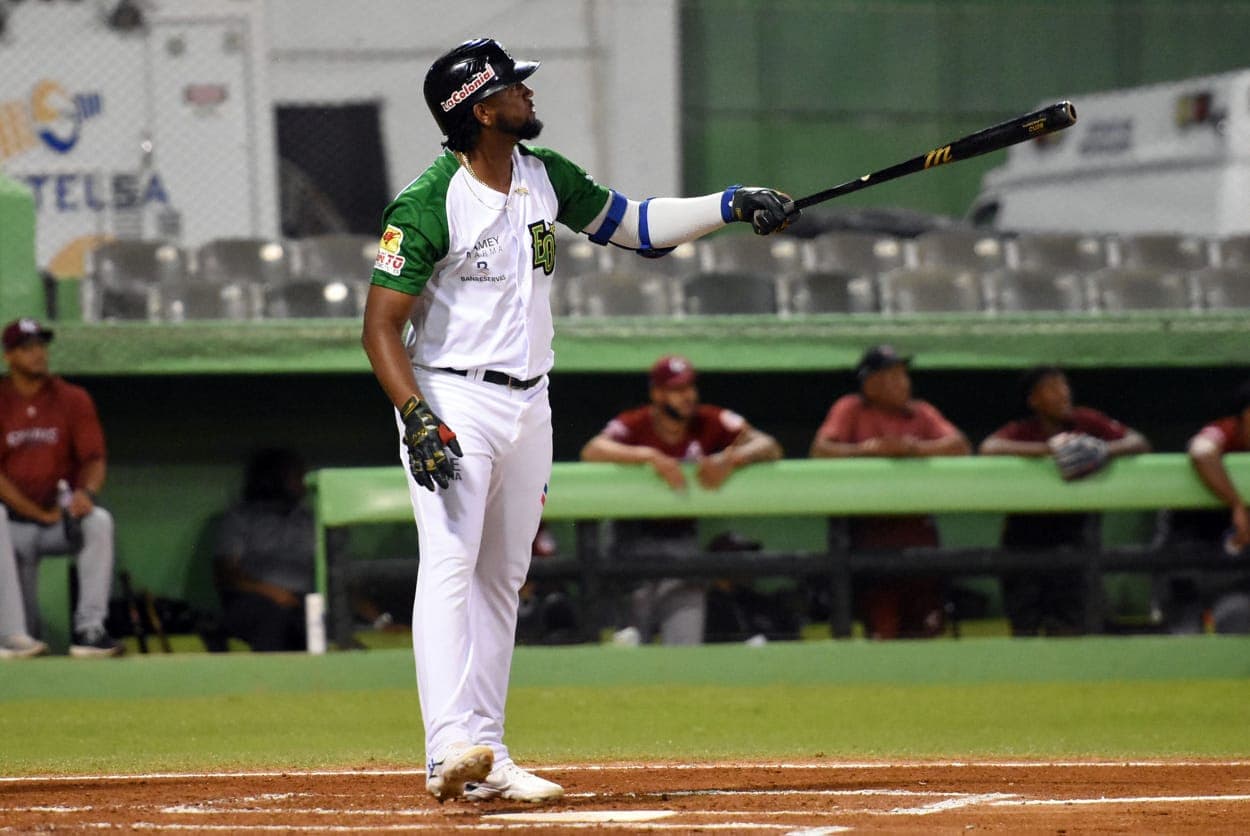 Today's Minor League report will be a little bit different.
In this article, we'll look at all four levels, and how well each of the first basemen are doing at those levels
Triple-A, Spencer Horwitz:
Season after season, the 25-year-old first baseman/left fielder ranks in my Top 10 Blue Jays prospect lists, much to some people's surprise.
He may not have a ton of power in the bat, which is quite odd for a first baseman, but Horwitz does a great job of getting on base.
I really took note of him when he was playing with the Vancouver Canadians in 2021. There he slashed .290/.401/.445 with ten homers. He had a brief promotion to Double-A in the year, hitting two homers in 16 plate appearances.
He started the 2022 season off well in Double-AS, slashing .297/.413/.517 with 10 homers in just 281 plate appearances. He got the mid-season call up to the Triple-A Buffalo Bisons, where he slashed .246/.361/.363 with two homers in 202 plate appearances. However, it's worth noting that he may have been dealing with a thumb injury throughout his tenure in Triple-A.
Well, Horwitz is back to his old tricks in 2023, slashing .297/.442/.416 with a homer in 129 plate appearances. What's more impressive is that his eye has gotten even better. He has a 19.4 BB% (14.9% in 2021, 15.3% in Double-A in 2022, and 14.9% in Triple-A in 2022), while his 20.9 K% is on the low-side. He has a 131 wRC+, which is usually around where he's been at for his career.
Power is important, especially at the first base position, but Horwitz gets on base and hits for average, which is arguably even more important
Double-A, Damiano Palmegiani:
I may be taking some narrative liberties here, as Damiano Palmegiani has only played 5 of the 26 games he's played at first. However, he may end up playing first base and third base as he continues up the minor leagues, so he's a first baseman for this article.
Palmegiani is another player who I rank much higher on my top prospects list than anyone else, and for good reason as he's shown early in the season.
With the Double-A New Hampshire Fisher Cats, he's slashing .241/.427/.373 with three homers in 110 plate appearances. While he definitely has more of a power stroke than Horwitz, Palmegiani may be a .250 career hitter, which is mighty fine as long as he sends some nukes out of the park.
What's more staggering about his slash line is that insane .427 on base percentage. Through those 110 plate appearances, the Surrey, British Columbia native has 24 walks for a 21.8 BB%. This is compared to a 24.5 K%, quite impressive.
Once he taps into that power he has (24 homers in 2022), Triple-A will be right around the corner.
High-A, Rainer Núñez:
Hey look, another player who ranks higher on my top prospect list compared to other lists.
After a terrific winter league in the Dominican Republic where he won the Rookie of the Year and had the most homers in the league, Núñez has started his 2023 off fantastically. First off was the walk-off double in spring training, which had an exit velocity above 114 mph.
However, his numbers with the High-A Canadians have been quite good as well. In 85 plate appearances, he has a .284/.376/.378 slash line with a homer. Moreover, he has a 9.4 BB% and a 20 K%, solid contact hitting numbers.
What's more exciting is that Núñez also has the opportunity to fill out his massive frame. Last season, the then 21-year-old hit 19 homers between Single-A and High-A, but he could do even more damage than that as he matures.
So far in 2023, he's rocking a 115 wRC+, but expect that to improve as the power stroke comes. He's like a mixture of Spencer Horwitz (hit for average) and Damiano Palmegiani (hit for power) combined.
Single-A, Peyton Williams:
Drafted in the seventh round of the 2022 draft, Peyton Williams is one large man.
Despite his 6'5, 255 lb stature, the first baseman actually hits for more average than power, although he doesn't lack in high exit velocities either.
This season with the Single-A Dunedin Blue Jays, he's slashing .253/.345/.374 with two homers in 116 plate appearances. Moreover, he has a 9.5 BB% and a 20.7 K%. His 106 wRC+ doesn't sound great, until you factor in the start he had.
Heading into April 30th, the 22-year-old was slashing .131/.229/.180 with no homers in 70 plate appearances. Moreover, he had a 27.1 K% and an 8.6 BB% for a 24 wRC+. However, since April 30th (or the last 10 games), he's slashing .447/.522/.684 with two homers and a 10.9 BB% and K%. That gives him a 224 wRC+.
The second part is what we saw when he played for the University of Iowa. In 492 plate appearances in college, he has a .317/.455/.593 slash line with 21 homers and a BB% of 15.7% and a K% of 16.9%.
If the Jays can get any production like he had in college, Williams won't be in the low minors for much longer.
What to expect from these players:
It's very possible that each of these players will finish the season one rung above where they are. There'd have to be quite a few moving parts for Spencer Horwitz to move up a level, but if he continues to hit above .290 with an on base percentage over .400, there is no reason not to give him a chance in the big leagues.
With all that being said, all four of these guys have performed fantastically, and all four have real shots at becoming big leaguers in the future.
As always, you can follow me on Twitter and Instagram @Brennan_L_D.
---