Blue Jays Nation's 2023 Preseason Top 50: #20 Enmanuel Bonilla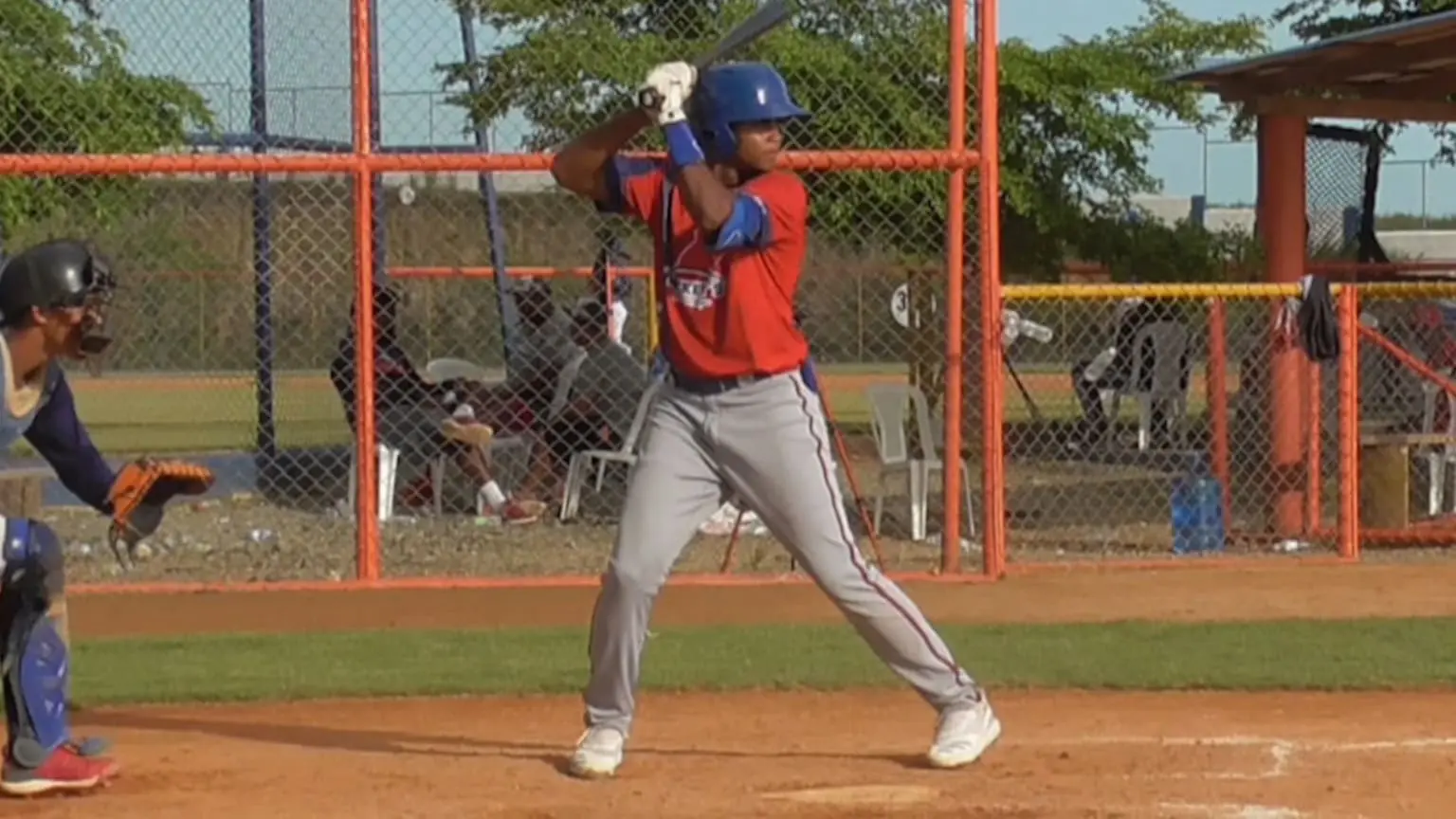 Photo credit:MLB Film Room
We'll do things a little bit differently in this prospect article.
Unlike every prospect that has been ranked and will be ranked, Enmanuel Bonilla has no career statistics, nor does he have a scouting report from me. In fact, he hasn't
officially
signed yet, but you should expect that to change on January 15th, 2023.
So in this article, we'll rely heavily on two sources,  Baseball America and MLB Pipeline.
The 16-year-old outfielder ranks as MLB Pipeline's seventh-best international free agent for the 2023 class.
The site notes that Bonilla is one of the best sluggers in the class with excellent bat speed and raw power. He's projectable, meaning that it's not impossible to envision him a few years down the road mashing homers. The hit tool is still a work in progress, but he's shown the ability to hit fastballs all over the field.
Defensively, he has a good arm and could stick in centre field.
MLB Pipeline's grades:
Hit: 50
Power: 55
Run: 50
Arm: 50
Field: 55
Overall: 55
Bonilla ranks as Baseball America's fourth-best international free agent for the 2023 period. Here's why:
They note that Bonilla has "high-end bat speed", and "drives the ball with impact". They also note that he could be a 25-home run threat in the future and that scouts that are high on Bonilla believe he has a good approach and swing path. However, he does have his detractors, as other scouts believe he's just a good fastball hitter who needs to sharpen his approach against breaking balls. 
Baseball America also notes that he's an above-average run and has a strong arm. He could stick in centre field, but it's more likely that Bonilla transitions to right field as he fills out his frame.
It's expected that Bonilla will sign for somewhere around $4,000,000. With a base signing bonus pool of $5,284,000, the Jays have an estimated $1,284,000 remaining to sign other international free agents.
Where he'll start in 2023:
It's likely that Bonilla will start the 2023 season with the Dominican Summer League Blue Jays to help him get acclimated to the pro game. It's important to remember that rookie ball stats should be taken with a grain of salt, so if he struggles to start his pro career, don't sweat it!
It'll definitely be interesting to watch Bonilla's career progress though!
What's next:
On Thursday morning, we'll have a prospect that was acquired via a trade who I'm pretty high on… so stay tuned!
In case you missed it:
As always, you can follow me on Twitter @Brennan_L_D. 
---