Blue Jays Nation's Mid-Season Prospect Countdown – No. 20: Yosver Zulueta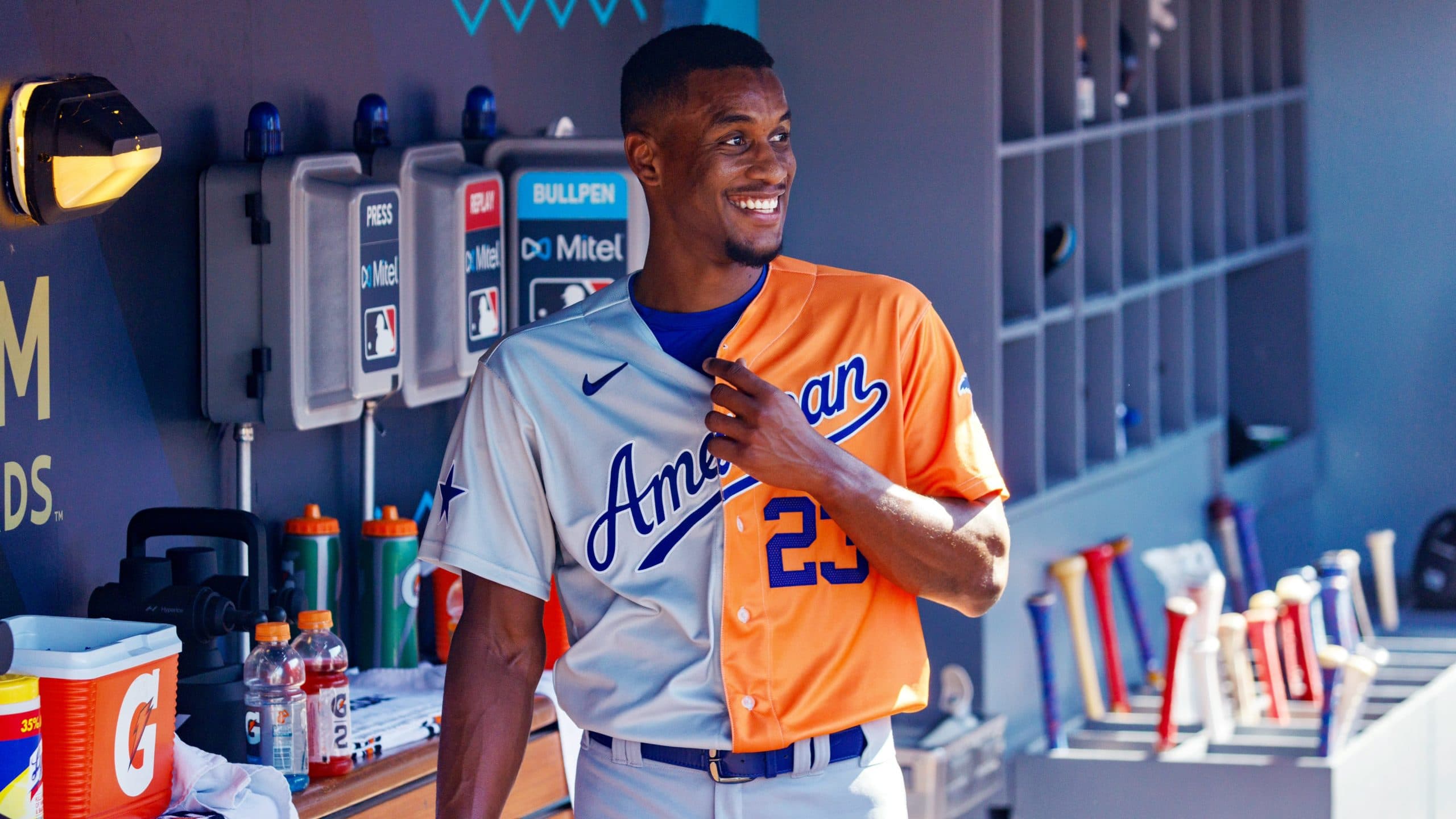 Photo credit:Blue Jays PR
The stuff is there for Yosver Zulueta, but will he be able to command it?
Just a quick recap of the mid-season list: We'll look at the player's stats, my observations, and finally other publications (Prospects Live, MLB Pipeline, Baseball America)' scouting reports.
Let's take a look at the hard-throwing right-handed pitcher.
Getting to know Yosver Zulueta…
Position: Relief Pitcher
Throws: Right
Born: January 23, 1998
Acquired: 2019 International Free Agency
Current Team: Triple-A Buffalo
Previous Ranking: 5
Is there a harder-throwing pitcher in the Blue Jays system? Not really. After the 25-year-old signed with the Jays in 2019, he missed all of the 2020 season due to Tommy John surgery (and plague year), and missed all of 2021 with an ACL injury.
Zulueta made his mark in 2022, pitching at all four full-season levels and amassing a 3.72 ERA in 55.2 innings pitched, along with a 33.9 K% and a 12.9 BB%. He's only pitched with the Buffalo Bisons this season, posting a 4.47 ERA and a 4.58 FIP in 52.1 innings pitched, along with a 23.1 K% and a 16.9 BB%.
What makes Zulueta so intriguing? Well, he sits 95-97 mph with his fastball, but has hit triple digits in the past. Not just that, but it has some sink which helps generate ground balls (51.5 ground ball percentage). He also features a hard and sharp slider which has been his primary breaking ball, being used more than his looping curveball. Against left-handed batters, he'll throw a good changeup, although it hasn't been used much in 2023.
The big concern for Zulueta is the lack of command and control the past two seasons. Now, it makes some sense coming off a two-year layoff, but to progress to the next level, he'll have to throw strikes. He'd also be higher on this list if he were still a starter, which may be an option for the Jays further down the road.
Next up:
In the next article, we'll look at a 2023 draftee who has made an immediate impact!
---
In case you missed it…
---
As always, you can follow me on Twitter, Instagram, and Threads @Brennan_L_D.
---