Brandon Belt has four RBIs to back six quality innings from Yusei Kikuchi in 6-1 Blue Jays win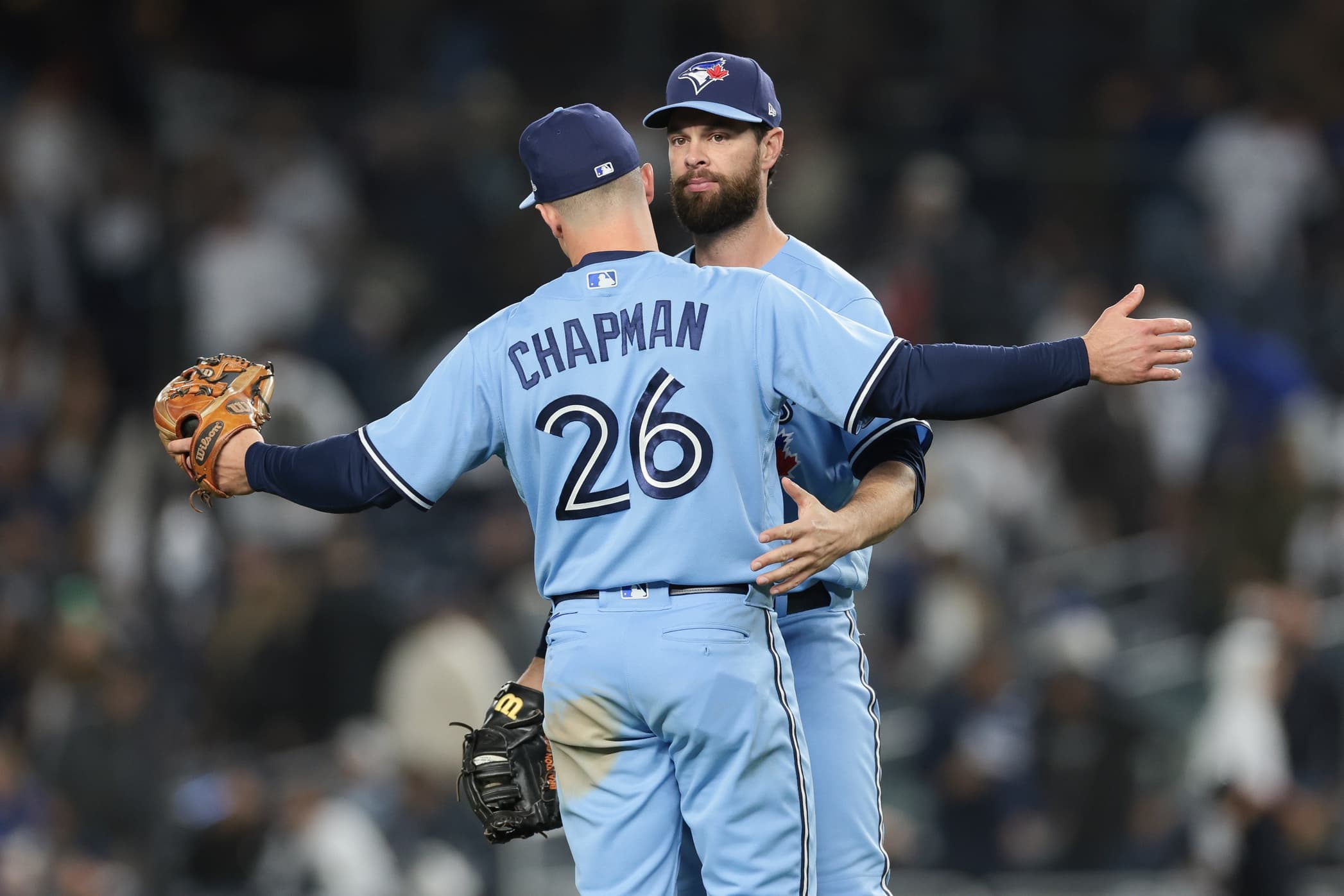 Photo credit:Vincent Carchietta-USA TODAY Sports
Tonight was the first game of the season between the Yankees and the Blue Jays, and fortunately, the Jays dominated from start to finish. There were several different storylines, but let's start with the guy who hasn't earned a Player of the Game honour yet.
Blue Jays Nation's Player of the Game: Brandon Belt
To say Belt had a tough start to the season would be an understatement, as the strikeout numbers were at disgusting heights. Ever since Toronto's home opener, though, Belt has shown signs of looking up, as he has seven hits in his last 20 at-bats. That includes a 2-for-4 showing tonight, including his first home run as a Blue Jay.
Belt hammered a 91 mph fastball from Domingo German with two outs in the 6th inning, a two-run shot that extended Toronto's lead from one run to three. Later in the game, Belt hit a ball deep to right field that deflected off the glove of Aaron Judge and landed for a two-run double that put the game out of reach. Belt should deservedly be in the lineup tomorrow as the Jays will face another righty, so hopefully he can keep the hits coming.
Things worth mentioning
Yusei Kikuchi: Kikuchi is quickly becoming such an awesome story with the 2023 Blue Jays, and that story had another impressive chapter tonight. Kikuchi threw six excellent innings, allowing four hits, one run, and striking out three. Two of those K's were against Judge, with the second one drawing a yell and a couple of fist pumps from the lefty.
The only mistake Kikuchi made on the night was giving up a solo home run to Oswaldo Cabrera. This pitch may not have been deemed a "mistake" though, as it was off the plate away from Cabrera, and would've been a clear ball had he not swung at it. Cabrera is an impressive hitter, and he put a good swing on it and launched it over the short porch in right field for a home run. Outside of that, the Yankees didn't make Kikuchi work for too much.
Kikuchi kept the ball around the strike zone and kept his velocity up on all of his pitches, including his secondary stuff. With tonight's win, Kikuchi is now 3-0 on the season with a 3.80 ERA.
Vladimir Guerrero Jr. doesn't like the Yankees: 
Vladdy was in the headlines even before the game started
, as the topic of him never wanting to play for the Yankees was brought up during a pregame interview. If you recall, Guerrero had mentioned the Yankees multiple times throughout the offseason in a negative sense, saying he would never play for New York, not even dead. He also told a younger Blue Jays fan on the TD Winter Tour that the Yankees are the easiest team to play against.
Before the game, Vladdy was asked about those comments that he made, and he simply doubled down on his stance. "It's a personal thing. It goes back with my family. That's my decision," Guerrero said.
Naturally, Yankees fans had a time with this, sharing sentiments along the lines of "That's fine, you can stay there." and "The Yankees live rent free in his head." and everything in between. Let's be honest, if Guerrero signed a 10-year deal with New York tomorrow, Yankees fans would be ecstatic – but that's just one man's opinion. They were calling themselves World Series champs after signing Carlos Rodon.
Living "rent free" in his head certainly took a toll on him, because just over an hour later, Guerrero smoked a 2-run home run to left center field off of German, his fourth of the season. A little smoke started up in the top of the 9th, as Guerrero was hit by a pitch from Yankees reliever Gregory Weissert. Yankees first baseman Anthony Rizzo wasn't very appreciative of Vladdy staring at Weissert after the fact, and the two shared some words along the first base line. Benches didn't clear, and cooler heads prevailed.
Guerrero's relationship brings some baggage to the season series, especially the one they're playing at the moment. Furthermore, we have quite the juicy matchup tomorrow on the mound, as Alek Manoah will face Gerrit Cole, who may or may not go past the Audi sign this time.
---