Braves vs Blue Jays 04/30/21 – Odds and MLB Betting Trends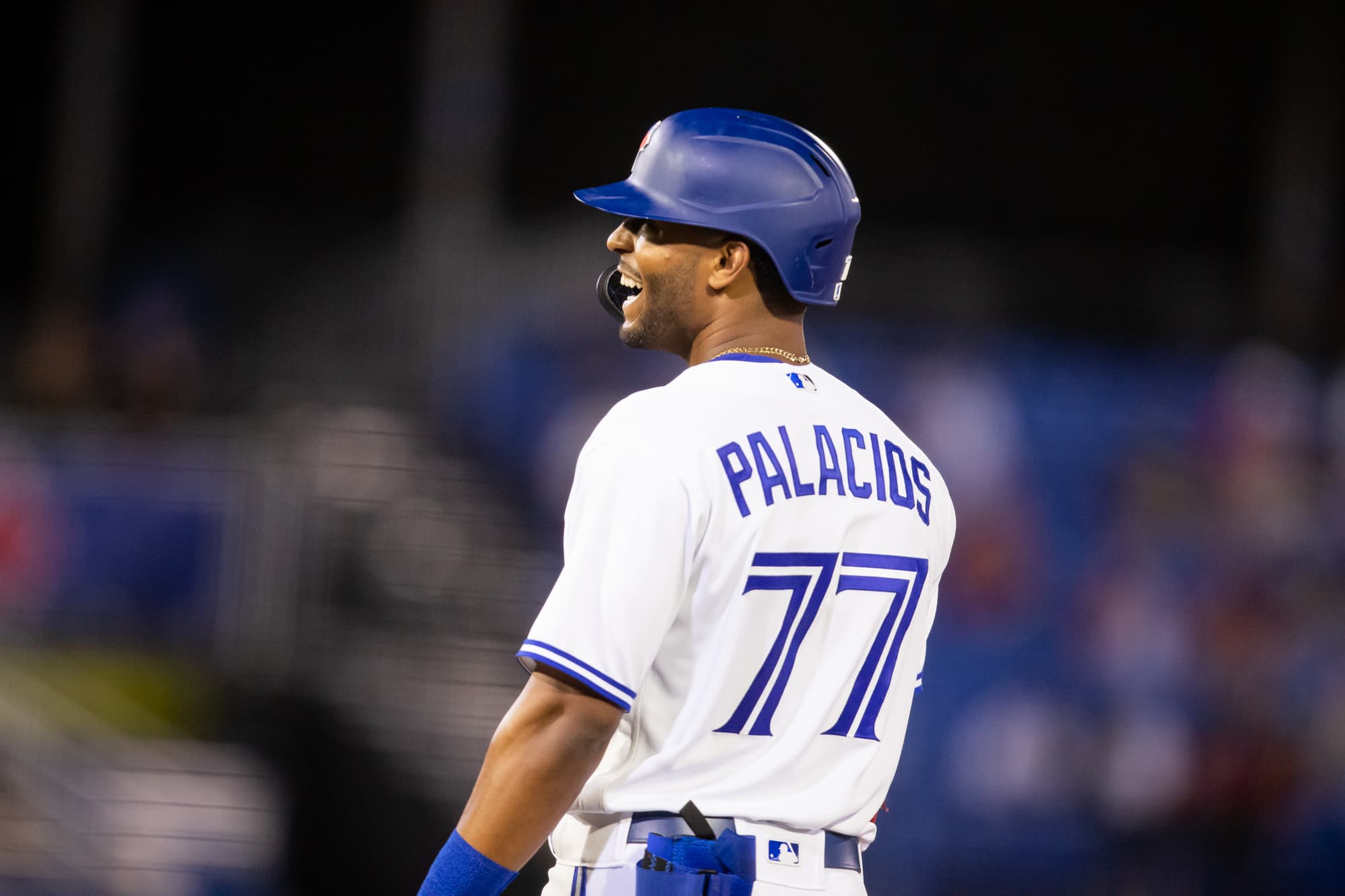 Photo credit:Mary Holt-USA TODAY Sports
Run totals tend to spike when the Toronto Blue Jays host National League East competition, so it is no surprise that there is a high total for the season's first showdown between sluggers Vladimir Guerrero Jr. and Ronald Acuña Jr.. The Blue Jays opened as -127 home favorites with the Atlanta Braves as +107 underdogs and a 9.5-run total on the MLB odds for Friday at sportsbooks monitored by OddsShark.com (

how the OVER/UNDER works

).
Toronto is 9-5 in its last 14 home games as a -115 to -135 favorite on the moneyline at

betting sites

, with the total going UNDER eight times. Atlanta is 7-13 in its last 20 games as an away underdog of +100 to +125, with the total going UNDER 12 times. Since the start of the 2020 season, the Blue Jays are 6-6 in home games against NL East teams, with the total going OVER in nine of those 12 matchups. The Braves are 4-7 in their last 11 games against the AL East, with five games going UNDER and two ending in a PUSH.
Atlanta, which has a 12-13 record, is scoring 4.68 runs per game and the team's .757 OPS (.325 on-base / .432 slugging percentage) ranks fourth among the 30 MLB teams. The Braves' 4.65 team earned-run average ranks 25th, and they are 19th in relievers' ERA at 4.26.
Toronto, which is also a game under .500 at 10-11, is averaging 4.09 runs per game and ranks 24th with a .673 OPS (.298 on-base, .375 slugging). The Blue Jays' 3.35 ERA is sixth-best in MLB, and the bullpen leads MLB with a collective 2.30 ERA even though it has had to cover more innings than all but six other teams.
The total has gone OVER in five of Toronto's eight games at TD Park in Dunedin, with an average total of 10.4 runs. That indicates favorable conditions for power bats such as Acuña, who is second in MLB with an 1.159 OPS but has zero home runs in 35 career at-bats against Toronto. Guerrero, whose 1.141 OPS is fourth-best in MLB, has also yet to homer against Atlanta, but has a .360 on-base percentage in 25 times at-bat against the Braves.
Lefthander Robbie Ray (0-1, 2.81 ERA, 8.4 strikeouts per nine innings) will start in Friday's matchup opposite Atlanta lefty Drew Smyly (0-1, 7.20 ERA, 9.0 SO/9). This will be Ray's first home-favorite start for Toronto, but his teams are 10-4 in his last 14 starts at home. Ray has a 5.06 ERA over 21.1 career innings against Atlanta. Smyly has allowed 10 earned runs over his last two starts, so it is unclear how much stock can be put in his career 2.72 ERA over 49.2 innings against the Blue Jays.
Saturday would have been the rotation turn for Hyun Jin Ryu (glute), and the Blue Jays have not named a replacement for the lefthander. Atlanta will go with righthander Charlie Morton (2-1, 4.76 ERA, 10-5 SO/9). The total has gone UNDER in Morton's last five starts on the road, and he has also a 3.46 ERA across 41.2 career innings against Toronto and has held batters to a .655 OPS.
The Blue Jays' pitching plan for Sunday's series finale is also in flux. Atlanta rookie righthander Ian Anderson (2-0, 2.48 ERA, 9.6 SO/9) will face Toronto for this first time in his career. Andersen, who has a tough-to-time change-up, is on a 13.2-scoreless-inning streak and the total has gone UNDER in three of his last four starts on the road.
The Blue Jays are on the road for their next three series, starting with a four-game set against the Oakland Athletics.
Recent articles from Nation World HQ