Fortnight on the Farm, Vol. 7
At the All-star break (throughout the full season leagues) is not really "halfway home" – we did that two weeks ago – but because it's unusually late in the month, you can look at performance in July as a decent sample and maybe jumping off to a larger one, but of course, in a few cases observations are sullied by having changed teams or been injured.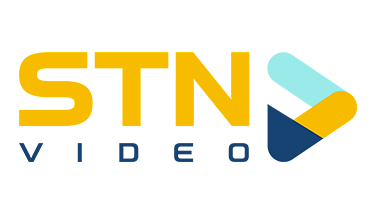 Buffalo Bisons
There's hardly anything worth reporting about the Bisons pitching staff except that the guys you've seen in the majors – Thornton, Gage, Saucedo, Lawrence – are generally doing fine here if they are healthy. Even Thomas Hatch has had a couple of perfectly fine starts since that disaster against Tampa which, to be honest, doesn't reflect his abilities.
Offensively the big story now, with due respect to more highly ranked prospects, is 1B Spencer Horwitz. In 11 games since his promotion, he has a .869 OPS. Gabby Moreno just got back, no sample to speak of. Samad Taylor came off the IL for one game this month and went right back on it. Otto Lopez and Jordan Groshans remain deeply unproductive.
New Hampshire  Fisher Cats
The rotation is where the names will catch your eye on this team. Yosver Zulueta, whom you'll recall stumbled in his first AA outing, bounced back in an impressive outing this month, throwing 4 innings of 2 hit, 1 run ball, and striking out 8. He might well get the first turn after the break as he seems still on the fast track.
Hayden Juenger has slowed a bit in his last couple of outings but his overall line is still strong.  Having 8-13 days rest because of the break (the reason I phrase it that way is that all these teams will only have three games this week after the break ends. So the opportunity exists for a team to use them on their three most high-priority pitchers. So Juenger, for example, might start the first game out of the break, with 8 days rest – or they could hold him To Tuesday if they think he needs the extra rest) might be just what he needs.
Adam Kloffenstein continues to lurch back and forth between intriguing success and maddening failure. Trent Palmer had his best AA outing on July 1 then went on the IL, Nick Fraze is injured as well.
Among hitters, Addison Barger is off to a hot start in his first six games at AA but…six games. Orelvis Martinez seems to look even more increasingly overmatched and I kind of wonder if there isn't some wisdom in dropping both him and Groshans a level and letting them regroup. Under the radar, 1B John Aiello is flexing a bit with Horwitz having been promoted. He has an .834 OPS in July.
Vancouver Canadians
The seemingly unstoppable Ricky Tiedemann is reportedly making his next appearance in AA for the Fisher Cats. As it happens, he did in fact slow a bit heading into the break.  Possibly a 13-14 day rest (apart from a brief turn in the Futures Game) will be the refresher he needs.
Sem Roberrse has already bounced back from his blip in mid-June. Take out those two shaky games and his season ERA is 2.40 which reinforces the idea that he's also bound for AA at some point soon. Nick Frasso never missed a beat after his promotion, Over two starts he's thrown seven one-hit innings walking two, striking out 11.
We really need to start talking more about LHP Jimmy Robbins. He was a 20th-round pick in 2019. He threw 19 innings that year, split between relief and starting. It was a promising stat line.  But no one in the minors got their reps in 2020, and Robbins missed all of 2021 due to arm surgery. He's 24 now so he's a bit of a fast-track prospect, balanced against the restraints of recovery.
As of this writing, he's thrown one more inning than he did in 2019 while pitching in Canada. More strikeouts, a better OBA, roughly the same WHIP. He's a climber. The thing that's been keeping Chad Dallas out of so many of these discussions is a troubling walk rate. But in his last 16 IP (3 starts) he's walked only four. His last game was the best of the year so far, 6 IP three hits, no walks, and 8 strikeouts. Also, another sleeper, Alejandro Melean just came off the IL before the break and threw 2 hitless innings to bring his season ERA down to 1.69 in 32 IP.
It's hard to ask for more than 3B Damiano Palmegiani has delivered in his first 20 games at High A. He's rocking a 1.016 OPS, has more walks than strikeouts, and 10 XBH. Of note, he's played more first base than third at the higher level but he's one of three third basemen on this roster.
Coming into the season the man regarded as the premium prospect in this lineup was Leo Jimenez, but he struggled badly in both April and June – hitting .219 with a .657 OPS over the first half of the year. July, though? In July he's trying to reassert his standing. In this month he's slashing .371/.467/.714 in 35 at-bats.
Maybe he's sorted out whatever was going on. Another player who's ramped it up of late is catcher Zach Britton.  Like Jimenez, he was awful in April and June (though he had a much better May with a .962 OPS) and likewise, he's crazy hot in July.  This month he's got a 1.161 OPS and on the season it's now up to .822 so from here, for both players, the task is more consistency. Another 3B here is Tyler Keenan, who came over in the Borucki deal. since joining the VanC's he's hitting .300 with an .857 OPS in 15 games.
Dunedin Blue Jays
It's only 8 IP so far but I'm pre-disposed to talk about Eric Pardinho. I've got an aversion to letting go of hope on one-time top 10 prospects. Three hits, one run, no walks, and nine strikeouts. I haven't seen any "eyes on" reports about his stuff but the early results are interesting. Most interesting to me is whether they will eventually stretch him out to 3-4 innings before the season ends.
Dahain Santos had his one bad game so far on June 10. Since then he hasn't been quite as dominant as he had been before but that doesn't mean he's been stinking it up. He has a 3.43 ERA over those five starts. In my last column, I observed that Cooper Benson was ripe for coming across down and the day after publication he did just that. In six IP over two starts, he's struck out 12 and walked only 1.
After the 2021 season, it was fair to be concerned about Dasan Brown. Lots of defensive tools, promising signs on the basepaths – but more than a little trouble getting to first base, hitting just .213 and a .310 OBP wasn't what you want in a fast potential lead-off hitter. Before he went on the IL on April 30, he was modestly better but still a long way from good. But after a brief rehab across town, he came back to the D-Jays lineup on June 21 a new man.  in 68 at bats he's hitting .324/.403/.500 which… won't last. But he seems to have that whole getting to first base thing sorted out. Gabriel Martinez has now logged 40 at-bats since his return from missing June on the IL and he's…better than ever. He's hitting .375 since getting back. After a mild regression in June (7 for 33 to end the month), Rainer Nunez is mostly back in gear, though the power is down a bit this month from earlier in the season.
---