Four Blue Jays pitching prospects who could break out in 2023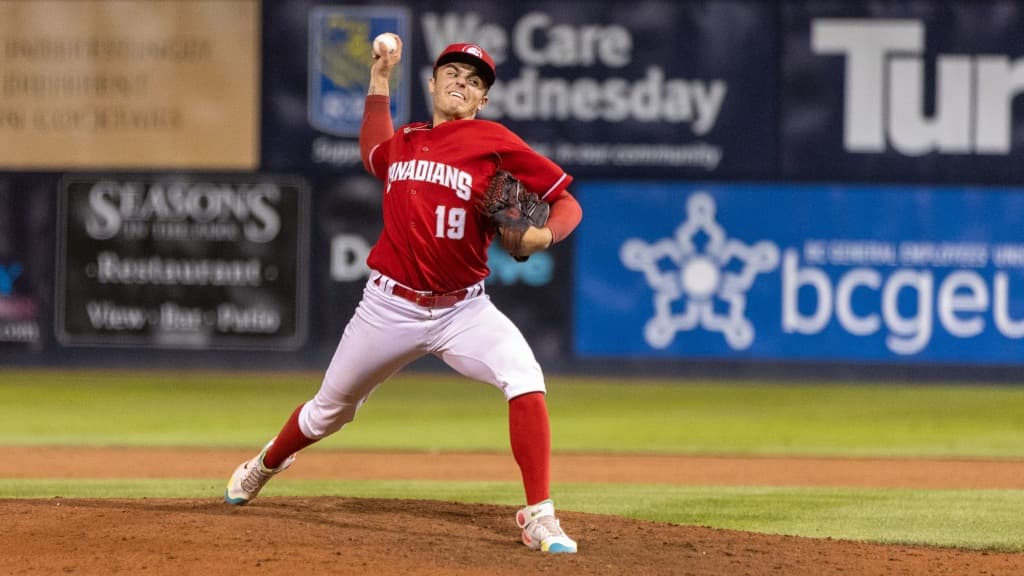 Photo credit:Mark Steffens - Fotoguy
We all know that Ricky Tiedemann had a rapid ascent in the Blue Jays' last system.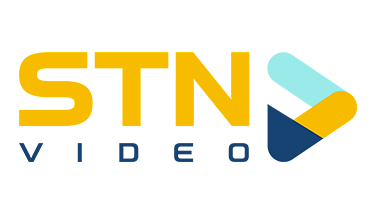 T.J. Brock:
Brock was selected in the sixth round of the 2022 MLB draft, and oh boy did he ever make an impression in his short time as a professional.
The 23-year-old reliever was aggressively promoted to High-A Vancouver, where he pitched 11.1 innings, with a 5.56 ERA and a 3.13 FIP. He had an exceptional 37.7 K% and a relatively high 11.3 BB%. He was only one of two pitchers that I've counted that had a whiff percentage (swings and misses divided by total swings) of over 40% at any level, with the other being Jimmy Burnette.
How does he get so many swings and misses? Well, Brock can rear up and hit triple digits, but he also has a nasty gyro slider with plenty of downward movement.
Brock is certainly a reliever to keep an eye on in 2023, as he could be aggressively placed in Double-A, much like 2021 sixth-rounder Hayden Juenger.
Gage Stanifer:
Sticking with 2022 draftees, we have Gage Stanifer, who was selected in the 19th round of the 2022 draft.
Sadly, he has yet to make his professional debut thus far, but the 19-year-old righty has some pretty nasty stuff. Per this JaysProspects article, Stanifer throws a two-seam fastball, a splitter, and a slider. So, many of his pitches play better at the bottom of the zone.
His fastball sits between 92-95 mph, but has touched 97 mph, while his splitter sits anywhere from 85-88 mph, while his slider sits 82-84 mph and has more downward movement than sweep.
I'd wager that Stanifer is likely given the opportunity to pitch as a starter to start his professional career.
Nolan Perry is another 2022 draftee who deserves a mention, but there was less available video on him. Still, it's worth it to pay attention to both of these 2022 draftees!
Naswell Paulino:
Signed during the 2016 international free agency from the Dominican Republic, the 22-year-old left-handed pitcher transitioned from a starter to a reliever midway through the 2022 season.
Paulino had a 4.59 ERA and a 5.05 FIP in 86.1 innings pitched for the season. To go along with that, he had a 23.1 K% and a 10.4 BB% and pitched the 12th most innings in the Jays organization.
After transitioning to the bullpen on July 1st, 2022, Paulino had a 3.56 ERA and a 5.43 in 43 innings pitched. Moreover, his K% increased to 27.5%, while his BB% was still a relatively higher 13.2%. This included a stretch from July 29th to the end of the season which saw him post a 1.83 ERA and a 4.45 FIP in 29 innings pitched, where his K% sat at 31.9%.
Paulino has worked hard to incorporate a splitter in his arsenal, which is another pitch that keeps right-handed batters off his 90-92 mph fastball and his sweeping slider.
His splitter was put to the test when he pitched in the Puerto Rican Winter League, which saw him post a 3.18 ERA in 11.1 innings pitched. His K% sat at 29.2%, while his BB% sat at 12.5%.
Reducing the BB% and increasing velocity is the next step for Paulino, but the building blocks for an effective left-handed reliever are certainly there, especially as his splitter continues to develop.
Michael Dominguez:
The 22-year-old right-hander was selected in the 15th round of the 2019 draft. Dominguez split time between the Low-A Dunedin Blue Jays and the High-A Vancouver Canadians, and put together quite a solid season.
With the Dunedin Blue Jays, he had a 5.82 ERA and a 4.25 FIP in 51 innings pitched, all but two of his 13 appearances were as a starter. The most impressive feat from his time with Dunedin (and later Vancouver) is his 29.1 K% as a starter. That was paired with a BB% of 8.4%
He was even better with the Canadians, as he posted a 3.64 ERA and a 4.07 FIP in 29.2 innings pitched. His K% actually increased at the higher level, as it rose to 30.9%, while his BB% was still at a solid 9.8%.
His fastball sits in the low 90s, but has hit a tick under 95 mph. His slider is his best pitch, as it has plenty of sweep and a unique shape. There's also a second variation that looks more like a cutter, that can be thrown up and away from right-handed batters. He also features a changeup with arm side fade for left-handed batters.
Dominguez's slider has an average spin rate of 2621 RPM and had a 45 whiff% in Low-A Dunedin.
What to make of this:
The Blue Jays pitching complex is a work of art, and will continue to churn out fantastic pitchers. All four of these guys could go on to have impressive careers if all goes well, and 2023 could be the year that they break out.
As always, you can follow me on Twitter and Instagram @Brennan_L_D.
---