How the Toronto Blue Jays can deal with Danny Jansen's absence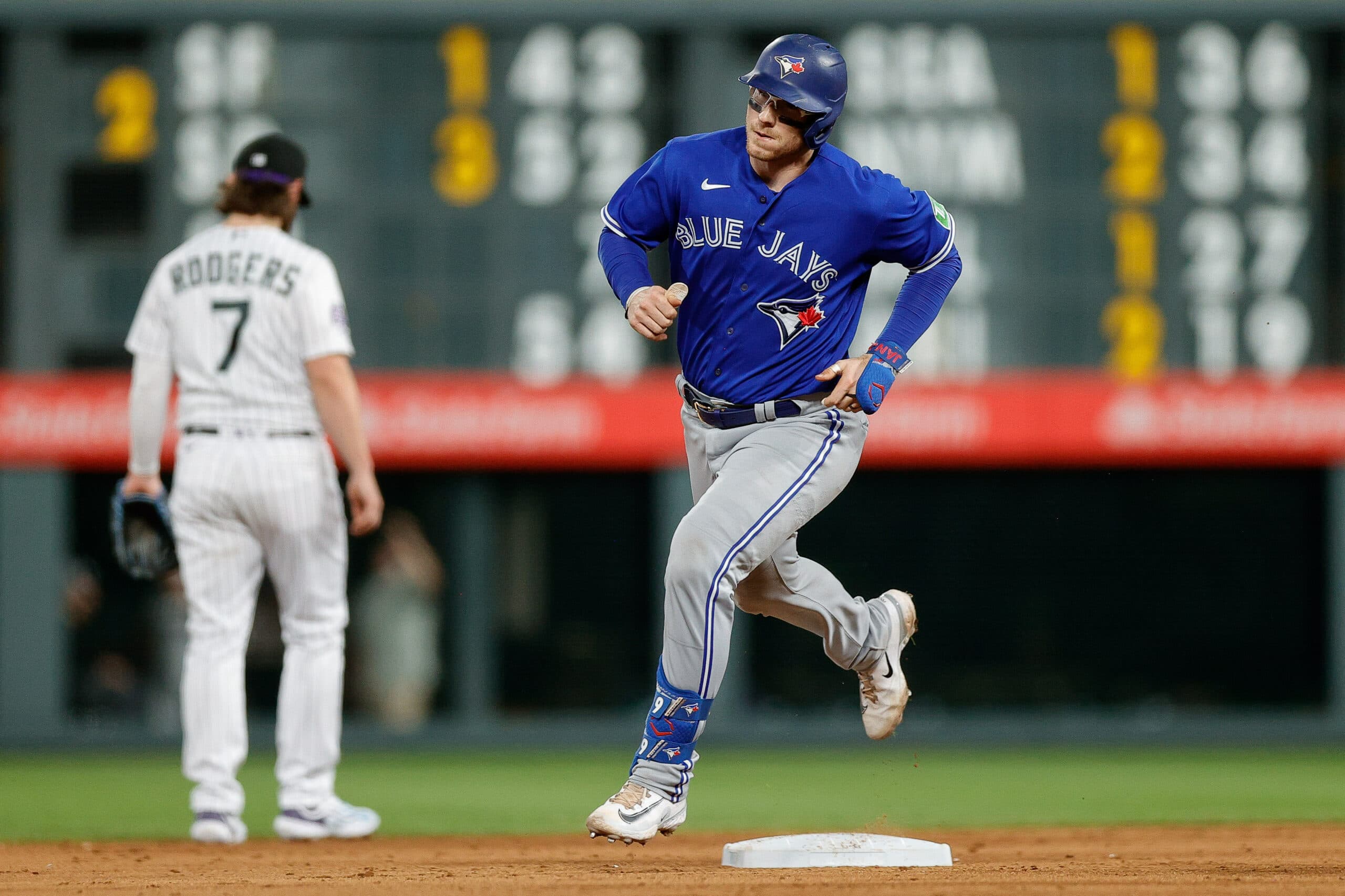 Photo credit:Isaiah J. Downing-USA TODAY Sports
Whether it's been his oblique, hamstring, groin, or left fifth metacarpal, Jansen has had his fair (or unfair, really) share of injuries in recent seasons. Furthermore, while last night's injury was suffered while he was catching, Jansen has been hit by a pitch 10 times this season at the plate, with a majority of those hitting him right on his fingers and/or hand. Despite Jansen not going to the IL for any of those occurrences, John Schneider gave him plenty of days to rest and get back to full strength.
In parallel, middle fingers haven't been kind to Toronto as of late; Matt Chapman and Vladimir Guerrero Jr. have also suffered through middle finger discomfort of their own in recent weeks.
Given previous trends continue, Jansen's bat will be missed in a lineup that has spent most of the year lacking consistent power threats. Over the past two weeks, Jansen was batting .333 with a 1.121 OPS, two homers, four RBIs, three doubles, and four walks. He's set a career-high in home runs (17) and RBIs (53) this season, and it's led to him being moved up higher in Toronto's lineup. Jansen also has a career OPS of .868 and an OPS+ of 133 in September and October, and that was likely to continue this season as the Jays face inferior pitching to start this month.
Again, we don't know the extent of Jansen's injury yet. The fracture has been determined, but more details timing-wise will likely be revealed over the coming days. However, the season won't stop for the Blue Jays. Heineman has been Toronto's substitute catcher for most of the last two seasons. Albeit a very small sample size, Heineman has been serviceable enough with the opportunities he has been given with the Jays this year. Through 16 at-bats, Heineman has five hits, a double, and a run, and he has a great relationship with the pitching staff, at least from the viewer's eye.
It figures that Alejandro Kirk will get the brunt of the playing time at catcher for now, and that may not be a bad thing as he has been heating up at the plate in recent games. Despite hitting a so-so .257 on the season, Kirk has eight hits, five doubles, and six RBIs in his last six games, including last night's tie-breaking three-run double. A productive September is what Kirk needed to give the Blue Jays even without the Jansen injury, but now that pressure has mounted on him some more.
Outside of Kirk and Heineman, could the Blue Jays look anywhere else for some catching help in case of emergency? Funny I should mention "emergency," because Daulton Varsho is the team's unofficial emergency catcher. Varsho caught in 82 games through three seasons with the Diamondbacks, but has yet to do so this season as a member of the Blue Jays. While he does have the experience, John Schneider may not opt to use him down the stretch in games of this magnitude.
We can't count that out as an option, though, as the Blue Jays are already showing their creativity with their starting left side of the infield out with injury. Cavan Biggio has debuted at shortstop already, and we've even been teased with some Vladimir Guerrero Jr. content at third base. Think about it – Varsho catching would open up a spot in the outfield for Whit Merrifield or Davis Schneider. With one of those guys going to the outfield, there's an infield spot open for another bat like Ernie Clement even when Bo Bichette and/or Matt Chapman return, if Jansen is out that long. In sum, the lineup could have even more flexibility if Varsho catches.
If necessary, a recent external catching option became available, and it didn't come from the Angels. Eric Haase, former Tigers catcher and recent short-stint Guardians backstop, was designated for assignment by Cleveland earlier this week, likely to make room for their new waiver claims. The six-year vet is just a couple of years removed from hitting 22 homers and 61 RBIs, but he has struggled immensely at the plate since then. This season, he's only slashing .201/.247/.281 with a .528 OPS and four homers. Haase won't alter the course of the season for Toronto, but he is an experienced option for Toronto if the opportunity presents itself.
Jansen isn't an MVP candidate by any means, but he plays a critical role on this team and it's a shame that he has been unable to stay healthy. Fingers crossed – from fans and the team – that some good news is released before the weekend concludes.
---