Mitch White proves effective in Game 1 of doubleheader, could he earn another opportunity with Blue Jays?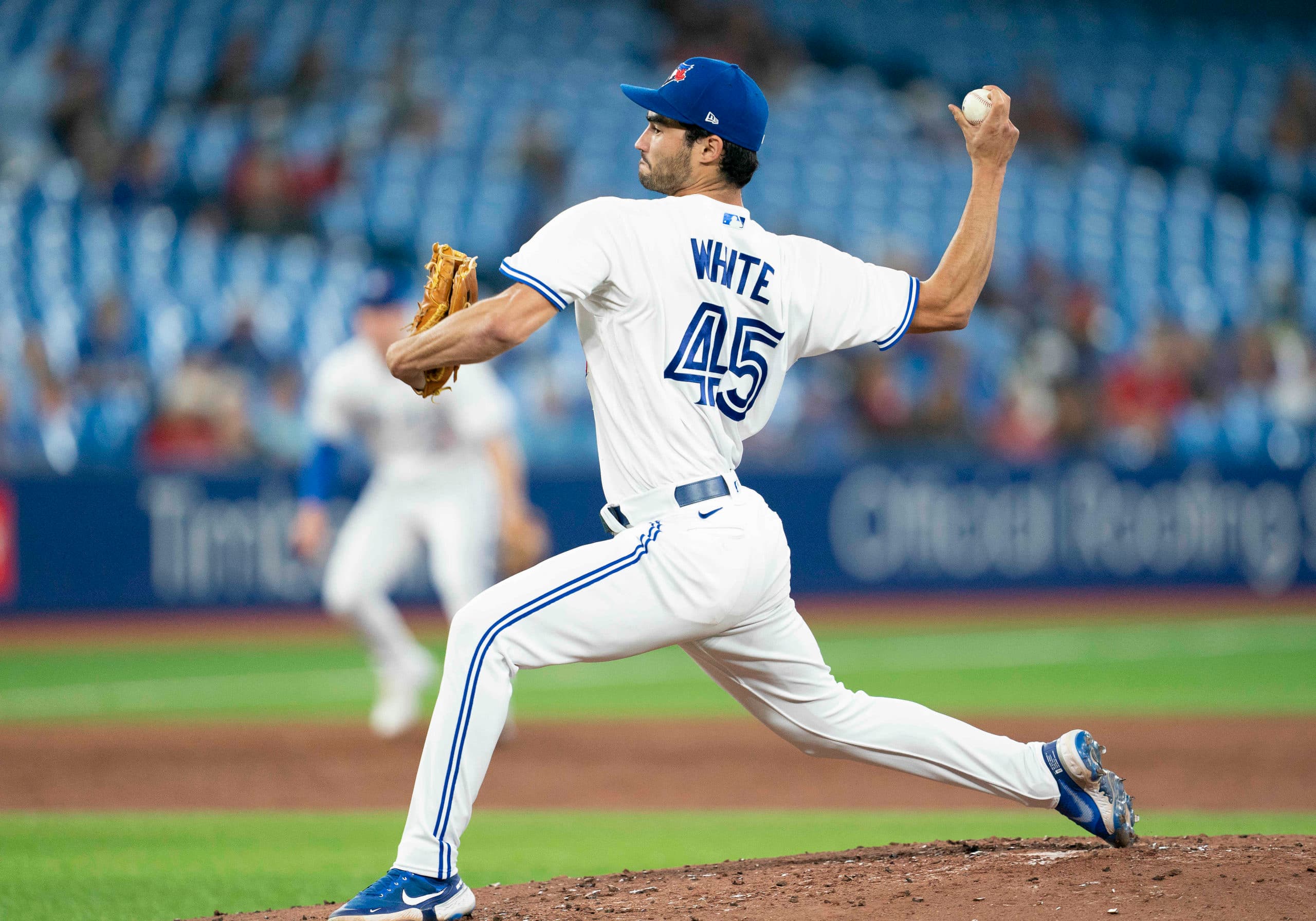 Photo credit:Nick Turchiaro-USA TODAY Sports
It's time to talk about Mitch White once again.
After being optioned to triple-A Buffalo earlier this month, the 27-year-old was needed to provide some length for the Toronto Blue Jays during their doubleheader versus the Tampa Bay Rays on Sep. 13. He knew his name would be called at some point throughout the day, however, he likely didn't anticipate that call coming as soon as Game 1.
With Alek Manoah dealing with a stomach bug, manager John Schneider had to quickly alter his plans, shifting to a bullpen day in the first of two games against the Rays. While right-hander Julian Merryweather opened the game, allowing one run on two hits in the first inning, White's afternoon began in the second with his team trailing 1-0.
Despite surrendering a double from catcher Christian Bethancourt, the former Los Angeles Dodger escaped the inning unscathed, recording a pair of strikeouts and a flyout. Things went off the rails in the following inning, however, as Tampa Bay's hitters took advantage of some favourable luck and a few defensive misplays by Toronto.
By the end of the third inning, the Rays had tacked on three additional runs, extending their lead to 4-0. But White regained his composure and went back to work in the fourth, stringing together four scoreless innings before departing after the seventh.
Overall, the right-hander was tagged for three runs on seven hits while striking out two batters across six innings – his longest outing as a Blue Jay. His encouraging performance didn't result in a victory, although it saved the club's high-leverage arms for Game 2 as only David Phelps was needed to finish the final two innings.
White wasn't perfect, but he pitched well enough to eat six-meaningful innings, potentially earning himself another opportunity in the big leagues. Of course, since he was recalled as the 29th player for the doubleheader, an additional roster move would be needed to keep him in the majors.
The 6-foot-3 hurler hadn't faired well prior to Tuesday's relief appearance, performing to a miserable 13.50 ERA with seven walks and two home runs allowed over his previous three starts. But as just he displayed, there's plenty of room for growth.
Beyond White, there aren't many viable options to serve as Toronto's No. 5 starter down the stretch. Aside from continuing with a bullpen game every fifth turn, of course. So at this point, it'd make sense to call upon White for at least one more start, perhaps two if he performs well.
At the very least, though, White's outing will have a somewhat rested bullpen on full alert as Manoah attempts to do his best "flu game" impression in Game 2 against the Rays.
---