Pre-Series Notes: Is there any hope of catching the Yankees?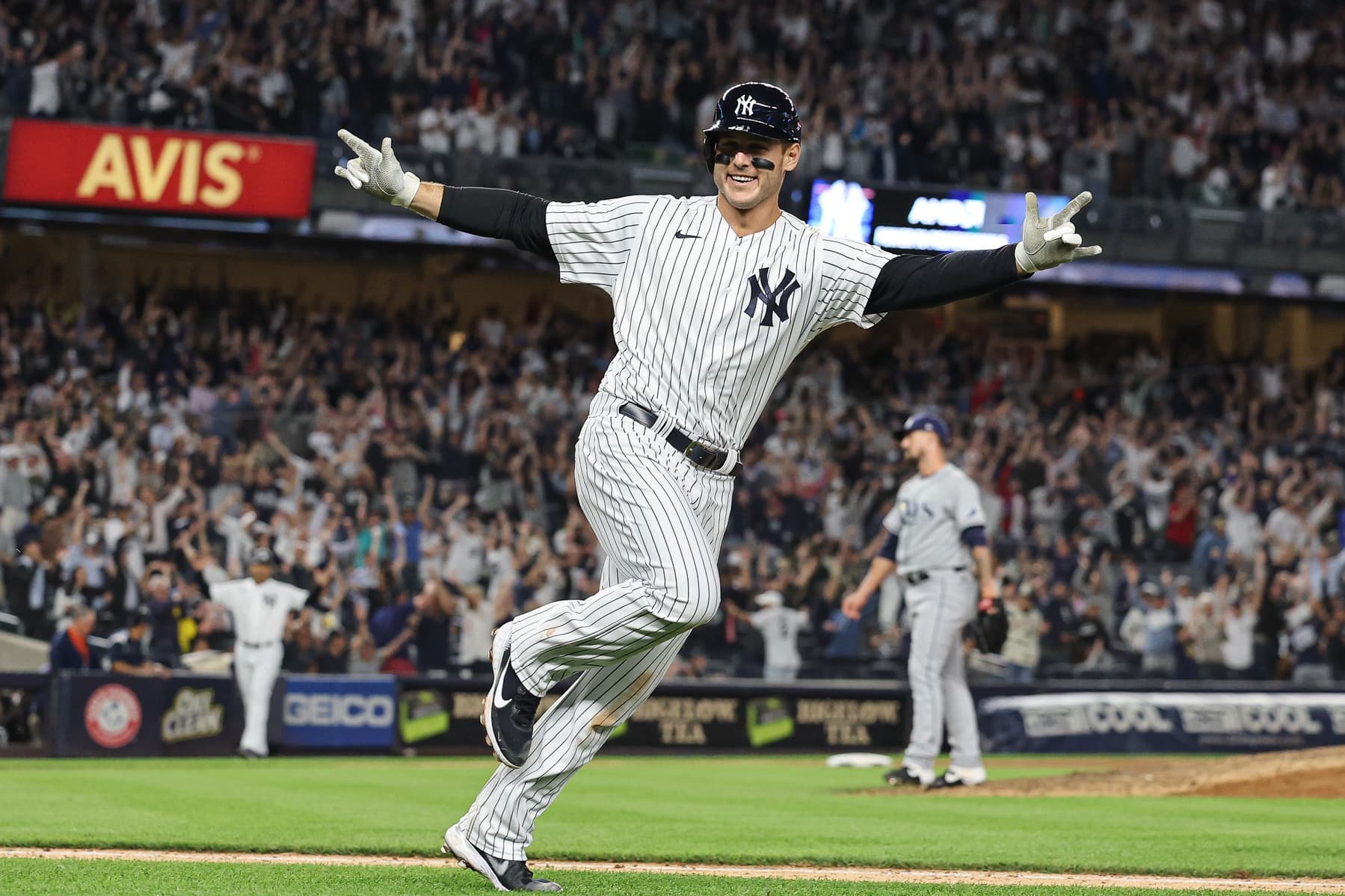 Photo credit:© Vincent Carchietta-USA TODAY Sports
It's the middle of June and we have a must-win series.
That sounds dramatic, I know, but the New York Yankees are rolling into town with a 10-game lead in the American League East. They're fresh off of sweeping aside the Tampa Bay Rays while the Blue Jays managed to win just two of four against the basement-dwelling Baltimore Orioles.
Now, a 10-game lead isn't insurmountable. The Blue Jays were eight games back of the Yanks back in 2015 before they got themselves together and went on a late-season run. But the thing is that the context is very different in 2022. These aren't the 2015 Yankees, this year's group is much better, and the Blue Jays aren't some underachiever hovering around the .500 mark that's waiting to explode.
Among other things, in order to catch New York, the Blue Jays are going to have to do well in the head-to-head games they have remaining. The two teams split a four-game series in The Bronx early in the season but the Yankees have won four of five over the Blue Jays since.
So, all told, the Blue Jays are 3-6 in their first nine against the Yanks and they'll play each other 10 more times. Take two of three here and you're only nine back!
Worth mentioning…
There's a roster move to mention, as the Blue Jays are calling up Casey Lawrence from Triple-A Buffalo. Jeremy Beasley will likely be going back down as he pitched three innings on Thursday.
Lawrence figures to be a decent replacement for Ross Stripling in the long reliever role, as Stripling is currently in the starting rotation in place of Hyun Jin Ryu.
Through 10 starts for the Bisons this season, Lawrence has an incredibly impressive 1.77 ERA. He's also averaging just over six innings per start, as he's tossed 61 innings, and he has two complete games, including a shutout.
The head-to-head…
Ross Stripling vs. Jordan Montgomery
Speaking of Stripling, he'll open up the series on Friday night. Since coming into the rotation in place of Ryu the second time, Stripling has made two starts and he's scattered a grand total of two hits over the course of 11 innings. Now, those outings were against Detroit and Kansas City, so the Yankees are obviously a bigger test. Stripling has made one start against the Yanks this year, it came in May and he allowed two earned runs over four innings.
Going for the Yankees will be Jordan Montgomery, who has a 2.70 ERA over 12 starts this season. The Blue Jays have hit reasonably well against Montgomery in the past, as he has a 3.98 ERA against them over nine career outings. Most recently, Montgomery held them to two earned runs on six hits over five innings back in May.
Alek Manoah vs. Jameson Taillon 
This stands out as the most likely win for the Blue Jays in this series. Alek Manoah has been excellent this season, as his 1.67 ERA is the best in the American League, and he's always done well against the Yankees, as he has a 1.52 ERA against them over four starts. Back in May, Manoah held the Yanks to one run over six innings but the bullpen allowed eight runs after he was pulled.
Jameson Taillon opposed Manoah in that start and he'll do so again on Saturday. In that outing, Taillon also went six strong while allowing just one earned run. For the season, the former second-overall pick has a career-best 2.93 ERA.
Yusei Kikuchi vs. Gerrit Cole
The finale will feature a battle of number five starters, as Yusei Kikuchi goes up against Gerrit Cole.
The joke here is that the Yankees' rotation is doing so well that Cole is the worst starter on paper with a 3.33 ERA. Cole has had a few rough starts this season, including one where the Orioles tagged him for five earned runs and one where the Twins knocked him out of the game in the third inning with seven runs.
Kikuchi has been more bad than good so far this season but the most impressive thing about him is the fact he does well against the Yankees. In three starts against New York this season, Kikuchi has a 3.07 ERA.
---