Rumour Nest: The Blue Jays were interested in Jose Ramirez before the trade deadline and it's safe to say they still are now
Recently, I wrote an article about the rumours surrounding Marcus Stroman and how he could be returning to the Toronto Blue Jays. Originally I intended to write two rumours in that article, but mid-article, I decided to make a rumour series. Jose Ramirez is the next rumour that this series will cover.
Shi Davidi is a well-known and respected journalist that follows the Toronto Blue Jays. Where there is smoke, there is a burning building. Do you want a hot take? I believe before spring training 2022, Jose Ramirez will be a Toronto Blue Jay.
Jose Ramirez is amazing:
It's important to look at a player's statistics before deciding whether or not it is beneficial for trading for them, so let's start with that.
Jose Ramirez is a 29-year-old third baseman that has put up impressive numbers over his career. His 2021 was no different as he slashed .266/.355/.893 and added 35 home runs. That's obviously impressive, but factor in that he struck out only 13.7% of the time while walking 11.3% of the time and you start to see the kind of hitter Jose Ramirez is.
It doesn't stop there though, as he also added 27 stolen bases in 31 attempts, a success rate of 87%. He has speed, he has power, his career average is .278 (.292 last season), but one thing that's often not spoken about is defense. That begs the question, how is his defense?
I've spoken about Defensive Runs Saved ad nauseam in my articles as it's easy to understand and paints a much better defensive picture than fielding percentage. Jose Ramirez is a fantastic offensive player, but he also played like a gold glove winner this season.
If I ask you who the best defensive third baseman is in the American League, you'd wager that it was Matt Chapman. In fact, he is perhaps the best defensive third baseman in all of MLB, even ahead of Nolan Arenado.
This'll blow your mind, but Jose Ramirez had a DRS of 10. Do you want to know who else had a DRS of 10? Matt Chapman. Chapman's Ultimate Zone Rating of 8.7 is better than Ramirez's 5.9, but Ramirez registered more outs on balls he was expected to get at 74.3%, while Chapman only registered 71.4%. This is called Revised Zone Rating.
Jose Ramirez has been a finalist for the AL MVP three different times between 2017-2020. In fact, he will likely get votes and finish in the top five this season's voting. So Ramirez is an offensive powerhouse that hits for power, has a decent average, can take a walk, steal a base, and is one of the best defensive 3B in the league. Ramirez, who is also a switch hitter, is truly phenomenal and will cost a pretty penny just on talent alone.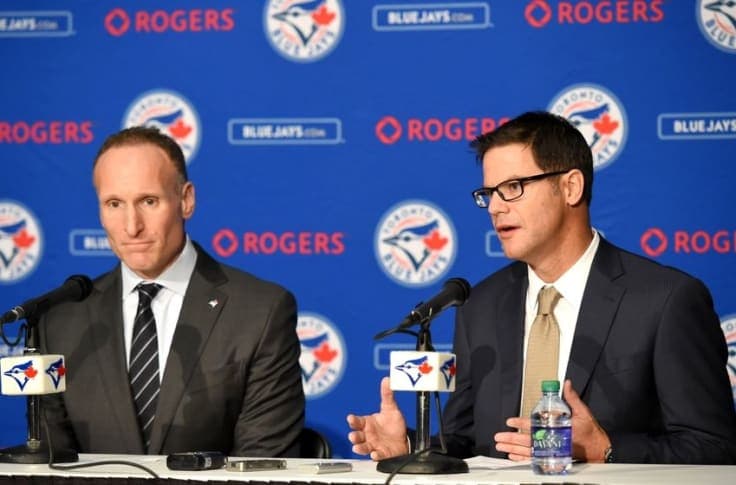 Why the Front Office likes him:
In my opinion, this was intentionally leaked to get rumours and articles circulating about the potential of Jose Ramirez being traded to the Jays. It's a given that the Blue Jays like him because he's a generational talent, but there are quite a few other reasons:
Contract:
After the 2019 trade deadline, Ross Atkins made a point that they traded for prospects and players under team control. Jose Ramirez is one of those players that is under team control.
Usually, players with expiring contracts, or "rentals",  have lesser value as the team trading the player may lose them in free agency. However, Jose Ramirez is not a free agent until 2024, not just that, but he is severely underpaid for the value he offers. In the next two seasons, he'll make a combined 26 million until his age 31 season, which for an MVP contender each season is an absolute steal.
However, this also plays into Cleveland's hand. Trading for Ramirez would already cost a pretty penny, but when you factor in his contract, you're looking at a massive package. In my opinion, it's absolutely worth it.
He fits the team:
In terms of position players, what would you say the biggest weakness was for the Blue Jays this season? Third base, I just read your mind. Currently, the Jays have three options at the position for next season. Let's go over them quickly and show why Ramirez does everything better than them. 
While Santiago Espinal is absolutely fantastic defensively, there are questions about his bat and how it'd play during an entire season. He doesn't hit for power and that his batted balls aren't hit particularly hard. He definitely has a role on the team, I just don't know if it'll be the starting third baseman. Espinal had a DRS of 8 and a UZR of 6.1, but overall Jose is the better defender.
While Biggio was injured the entire season, he still had the ability to walk and is a left-hander. Cavan actually has a higher BB% than Jose Ramirez, but he also has nearly double the K% that Jose Ramirez has. In this case, the less is better.
Breyvic Valera is a solid utility player and is a switch hitter.  Jose Ramirez is also a switch hitter.
Jose Ramirez is what would happen if you combined all three players together (defense, eye, switch hitter), but then you add power, gold glove defense, speed, and MVP votes.
This isn't to say that all three don't have a role on a contender, they all would be good utility players, but Jose Ramirez is one of the best third basemen in all of baseball.
Shapiro and Atkins were key members of the Cleveland Organization:
Jose Ramirez was signed through the international free agency by the Cleveland organization in 2009 for $50,000. Would you like to take a guess who was the general manager of the team at the time? Well, it was none other than Mark Shapiro. What was Ross Atkins doing at the time? Well, he was the director of player operations.
This is to say that both executives are familiar with the player and person that Jose Ramirez is.
They have the assets to get it done:
Looking at their prospects, you can see that the Jays have a bunch of players on the cusp of an MLB spot. It's well known that the Jays have plenty of middle infielders and catchers with promise in both the MLB and the MiLB. Furthermore, they have a surplus of outfielders in the major leagues.
I won't speculate on what a potential trade would look like, but I can tell you that the Jays have the assets to get this done without trading their young core.
On a scale of 1-10, this rumour is a 10:
Yep, it's bold, but I genuinely believe that by the time that Spring Training rolls around in 2022, Jose Ramirez will be on this team. It goes without saying that he fits multiple needs, he has a fantastic contract, the front office is incredibly familiar with him and the Blue Jays have the capital to get this deal done.
Not just that, but I find it incredibly fascinating how this came out. There was of course speculation that the Jays, among other teams, were interested in Jose Ramirez, but at the time these were just rumours. The fact that Shi Davidi confirmed in an article in October that the front office actively tried to trade for Jose Ramirez tells me they'll take another run at getting him this off-season.
I have my untouchable prospects and players, but all that goes to the wayside with the emergence of Jose Ramirez being a possibility. It's not often a player that is constantly nominated for an MVP award while also being a fantastic defender is available, but when he is, you move the farm to get him. 
I think this deal gets done.
As always, follow me on Twitter @Brennan_L_D. I'm nearly at 250 followers, but if I get to 300 by the end of the year I'd be ecstatic. Also make sure to follow our Instagram page @thejaysnation. Stay tuned for the Kyle Seager article.