The 2023 Blue Jays, Position by Position: Toronto's catching tandem could be the best in baseball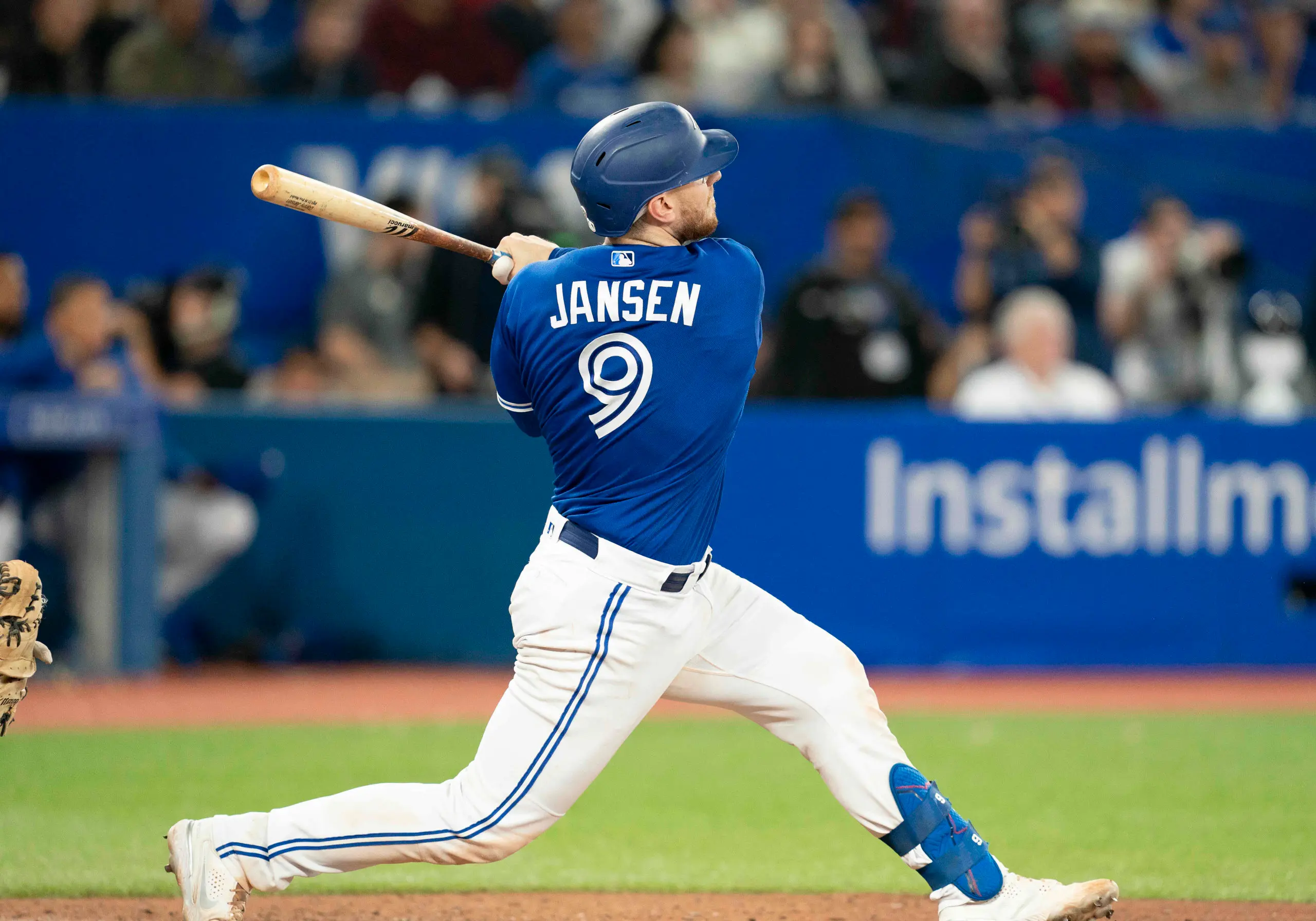 Photo credit:Nick Turchiaro-USA TODAY Sports
It's not a stretch to say that the Blue Jays have one of the best, if not the best, catching tandems in the league.
When we last looked at the backstop in the last Position by Position article, it seemed a remote possibility that the Jays could roll with three catchers.
However, on December 23rd, 2022, the Jays traded their top prospect Gabriel Moreno (and Lourdes Gurriel Jr.) for Daulton Varsho. In yesterday's article, we looked at Daulton Varsho the outfielder, but he is also a catcher. That seems like a good place to start.
Daulton Varsho:
While Varsho is a fantastic defender in the outfield, behind the plate is a different story.
Catcher Defensive Adjustment is a statistic created by Baseball Prospectus, focusing on framing, blocking, and throwing. 0 is average, while a gold glove calibre defender has a CDA of around 10. In the case of Varsho, he had a -1.5 CDA with the Arizona Diamondbacks in 2022.
In terms of Defensive Runs Saved, he isn't any better. This past season, Varsho had a -3 DRS, which was actually an improvement from his -6 in 2021. He also saw limited time behind the plate, only catching 175 innings (down from 319 in 2021).
While Varsho can catch, it's likely a case of if the Jays
desperately
need an emergency catcher. Even then, Varsho has plenty of value defensively in the outfield.
Alejandro Kirk:
Going from a below-average defender to one of the best in the league.
The 24-year-old had a 12.5 CDA, which ranked fourth in the league. In fact, with any catcher statistic you can think of, Kirk ranked in the top 10. Defensive Runs Saved? He ranked sixth. Catcher Framing Runs? He ranked tied for fourth with 9. Blocking? He only allowed 11 wild pitches all season.
On top of being one of the best defensive catchers, Kirk provided plenty of offence as well. He slashed .285/.372/.415 with 14 homers in 541 plate appearances. He was also one of only six players to have a higher BB% (11.6%) than K% (10.7%). All this led to a 129 wRC+, as well as the American League silver slugger award for the catcher position.
One has to assume he'll only get better as he gains additional experience.
Danny Jansen:
The 27-year-old is the biggest wild card in my eyes.
Out of any catcher in the organization, Jansen has the most experience. However, his defensive metrics are a mixed bag. In terms of DRS, he had a 5 DRS, but his CDA sat at just 0. He's an excellent blocker, but his framing has declined sharply since he was a gold glove nominee in 2019.
Jansen was one of the better bats in the Jays' lineup – when healthy. He slashed .260/.339/.516 with 15 homers in just 248 plate appearances His wRC+ of 140 ranked the highest out of any Blue Jay position player, but it was over a relatively short sample size.
In fact, out of any catcher with 160 plate appearances, Jansen had the highest wRC+ at 140. That's over guys like Adley Rutschman, Willson Contreras, Krik, and J.T. Realmuto.
Will he repeat his success? To be honest, I'm skeptical. The raw power is definitely real as it made him a top 100 prospect at one point. What concerns me is the fact that catchers didn't really get a good look at the adjustments he had made, mainly due to Jansen suffering injuries.
This will be a big year for Jansen, as he'll need to show he can repeat his 2022 performance. If he can do that, the backstop position for the Jays will be unstoppable.
A depth catcher and a prospect catcher:
If a catcher goes down with an injury, who gets the call from the Buffalo Bisons?
Jamie Ritchie:
The Blue Jays signed the 29-year-old catcher to a minor league deal at the start of February. In his last full season, he slashed .317/.417/.430 with four homers in 336 plate appearances. He also had a fantastic 12.8 BB%, while only striking out 15.5% of the time. All in all, he finished the 2021 Triple-A season with a 120 wRC+
I went further in-depth in this Twitter thread above, but Ritchie is a great offensive catcher who could fill in if Kirk or Jansen picks up an injury.
It's also worth mentioning that the Jays signed veteran backstop Rob Brantley, who has had a cup of coffee in the big leagues.
Zach Britton:
There are several catching prospects who may be higher up in the pecking order, such as Andres Sosa, Chris Bec, and Phil Clarke. However, Britton has the highest ceiling out of any of the four.
Splitting time between the High-A Vancouver Canadians and the Double-A New Hampshire Fisher Cats, Britton slashed .238/.381/.444 with ten homers in 312 plate appearances. He also had an incredible 17 BB%, but has some swing and miss in his game as he had a 27.9 K%.
Britton also played in the 2022 Arizona Fall League when he slashed .404/.482/.575 with a homer in 56 plate appearances.
Either way, the 24-year-old catcher/outfielder could end up getting a glimpse at Triple-A come the summer.
What's next:
In the next article, we'll focus on the infield! Stay tuned.
As always, you can follow me on Twitter and Instagram @Brennan_L_D.
---