The bats remain quiet as the Blue Jays drop yet another series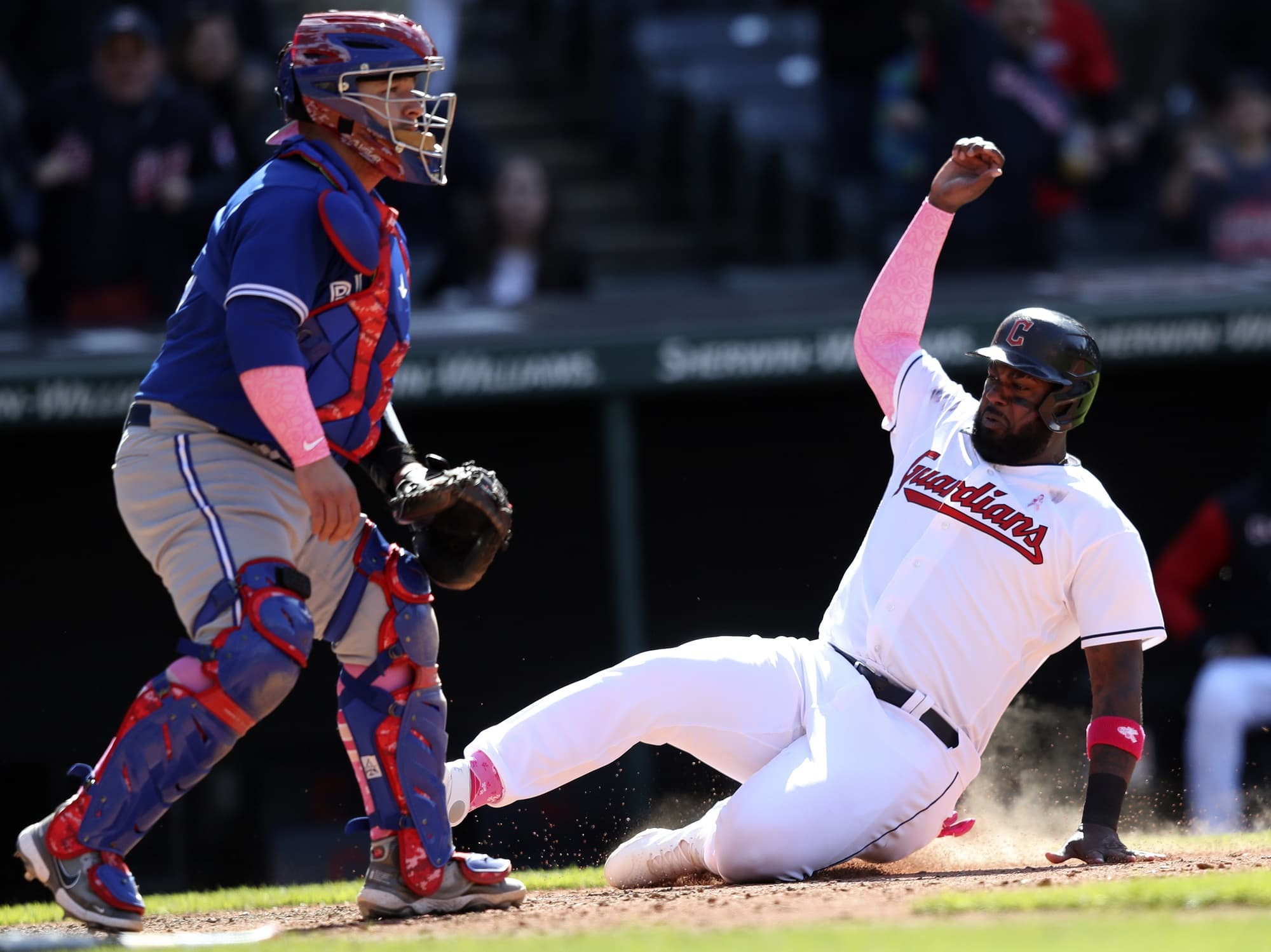 Photo credit:© Aaron Josefczyk-USA TODAY Sports
The Blue Jays will have a day off on Monday for the first time in three weeks. That's a good thing because this is a team that looks like it could use an off day.
After getting completely shut down by the Yankees earlier this week, the Blue Jays rolled into Cleveland to play the Guardians in what was viewed as a soft spot at the end of a very difficult schedule.
Cleveland unfortunately didn't lay down the welcome mat. Instead, they took three of four in an incredibly frustrating series that featured multiple opportunities left on the table.
Jose Berrios struggled on Friday and the bats mounted a comeback but it came up short as the team went 1-for-10 with runners in scoring position. The bats exploded for eight runs in the first half of Saturday's doubleheader, which was obviously more than enough for Kevin Gausman, but they went away again in the nightcap as the Blue Jays managed just four hits. Sunday seemed like a win as Alek Manoah was going up against some call-up making a spot start, but, after a loud first inning, the bats went limp. The bullpen would come undone late in the game and Cleveland stole a very winnable game.
The offence, or, well lack thereof, is obviously the big story here, but let's take a step back and look at the big picture.
Three weeks ago, the Blue Jays wrapped things up with the Oakland A's and had a day off before embarking on a stretch in which they'd play 20 games in 20 days, 16 of which were against teams that made the playoffs last season. They started off hot and then cooled at the end but ultimately went 11-9, which is a pretty decent result, all things considered.
Unfortunately, things don't get much easier from here. The Blue Jays are off on Monday and then they'll head to New York for two with the Yankees and then down to The Trop for their first meeting with the Rays this season. These are important head-to-head games in the American League East picture, so the bats had better wake up soon.
---