The Blue Jays couldn't get Luis Arraez out, routed by Marlins 11-0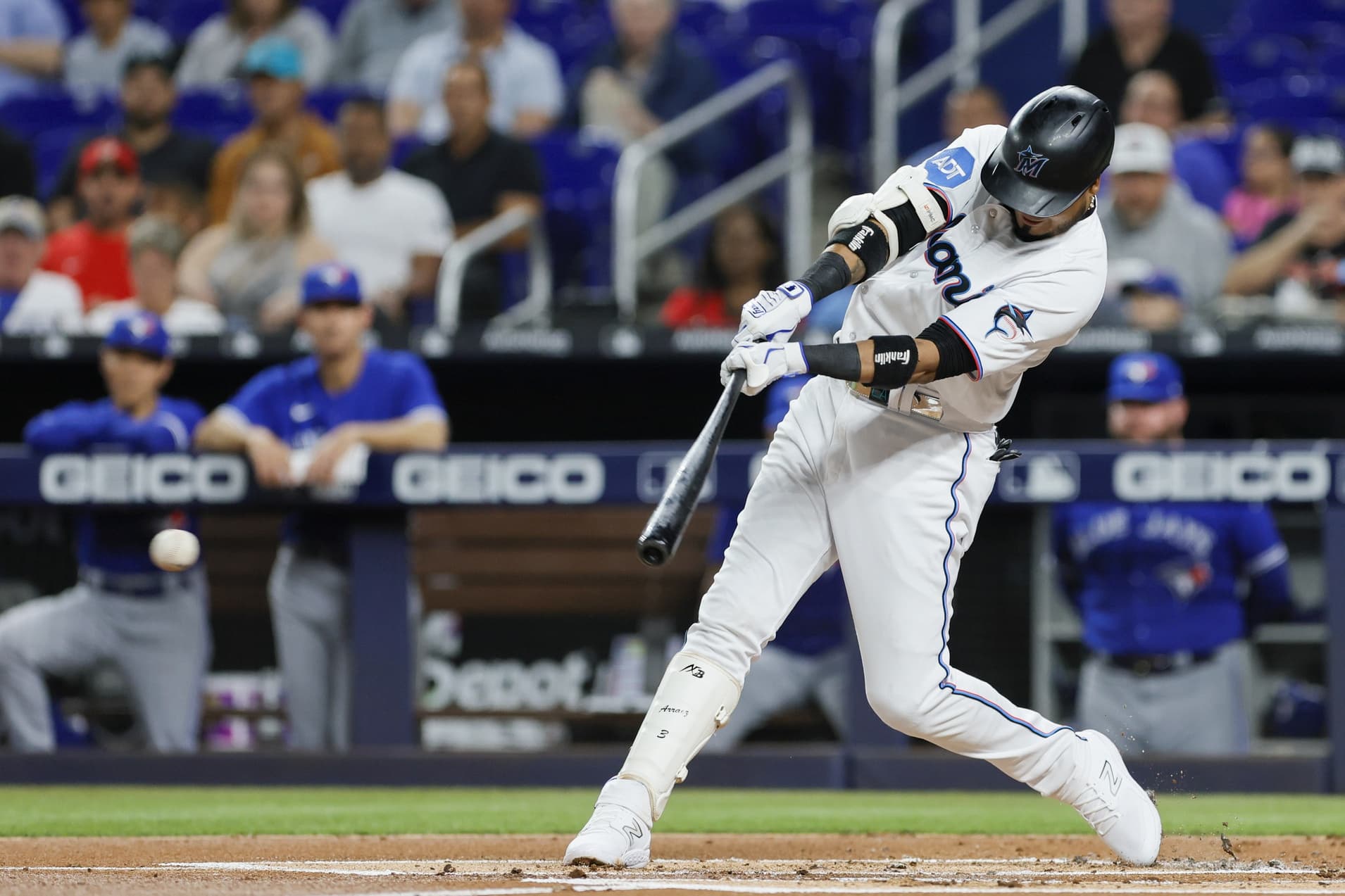 Photo credit:Sam Navarro-USA TODAY Sports
Entering tonight's game, the Miami Marlins ranked 26th out of 30 MLB teams in runs per game. They flipped the script completely, teeing off on Toronto pitching and scoring double-digit runs for only the third time this year with an 11-0 stomping of the Blue Jays. Luis Arraez was the star of the show – as he has been all season – going 5-for-5 and bringing his historically distinguished batting average up to .400.
Things worth mentioning…
Despite throwing 100 pitches, Jose Berrios had to labour through four innings in what was his worst outing in quite some time. In fact, four innings is the shortest start he has had since April 8th against the Angels, also a four-inning outing. 15 pitches was the shortest inning of the night for Berrios, but each of the other three were 20+ pitches with the third and fourth innings being 30 or more. Jose's final line: 4 IP, 8 H, 5 ER, 1 BB, 4 K's.
Hitting isn't Miami's strong suit, but their best hitters hurt the Jays tonight. I mentioned Arraez, but Jorge Soler capitalized on one of Arraez's hits with a rocket of a home run in the 3rd inning to give the Marlins a 2-0 lead. Berrios allowed a RBI single from Garrett Cooper later in that inning, and also allowed a couple of runs after loading the bases in the 4th inning.
Nate Pearson was roughed up for the second straight day allowing five earned runs while only recording a single out. On the bright side, Trent Thornton tossed two scoreless innings in his season debut.
Hitting isn't Toronto's strong suit either, and that trend continued on its wretched path tonight. With today being a bullpen day for Miami, there was an opportunity to take control of this series by exhausting their 'pen. Toronto was only able to register seven hits and were 0-for-6 with RISP. They stranded a leadoff double by Danny Jansen in the 3rd inning, and couldn't get anything out of having first and second with no one out in the 4th. Bo Bichette did have a pair of hits tonight, bringing his season total to an even 100.
What's Next: The Blue Jays are in desperate need of a good (and lengthy) start from Yusei Kikuchi tomorrow evening. He'll be opposed by a talented rookie in Eury Perez whose ERA currently sits at 1.80 through seven starts.
---