The Blue Jays release three prospects, including two that were involved in the Ryan Borucki and Eric Sogard trades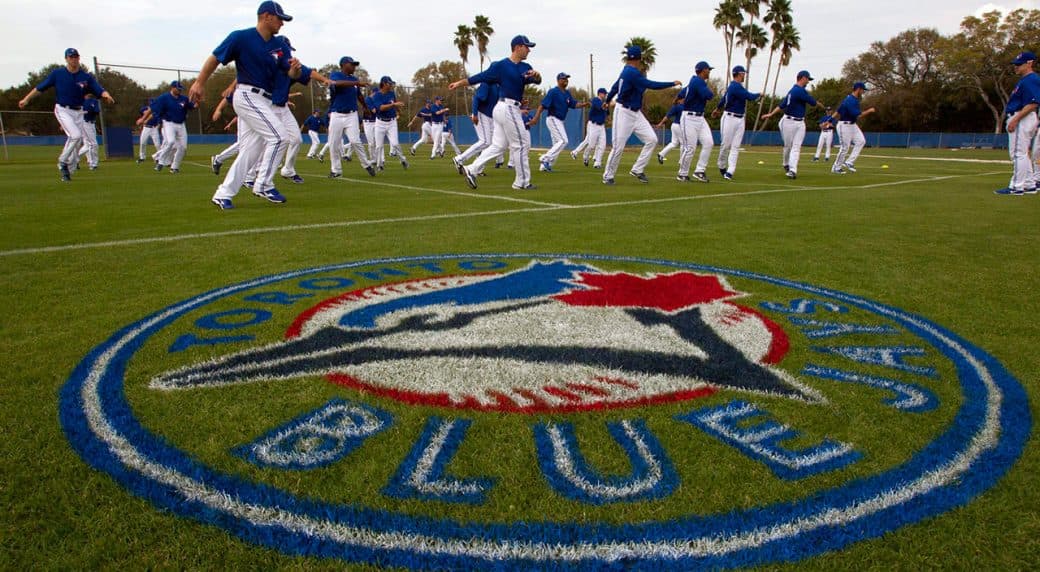 The month of March is the worst when it comes to releasing minor league prospects.
On Wednesday, the Jays released three prospects, two of which are notable as they were involved in trades for two big leaguers. Let's start with the prospect that signed a minor league deal.
Thomas Ruwe:
The 6'9, 225 lb right-handed reliever was one of the latest casualties in the roster trim. The 27-year-old (who was 26 in 2022) spent time between High-A and Double-A last season.
In 34.2 innings pitched, he posted a 4.41 ERA and had a 31.3 K% and a 19.4 BB%. He dominated with the Vancouver Canadians, posting a 2.11 ERA in 21.1 innings pitched, but struggled upon his promotion to New Hampshire. In Double-A, he had an 8.10 ERA with a 24.7 BB% and a 26 BB%.
His size makes him an intriguing prospect, so I wouldn't be surprised if another team takes a flyer on him at some point this season.
Edisson Gonzalez:
The Blue Jays weren't a good team in 2019. However, big leaguer Eric Sogard was a surprising bright spot for the team, as he slashed .300/.363/.477 with 10 homers (by far a career high) in 287 plate appearances.
At the 2019 deadline, the Jays traded him to a division rival, the Tampa Bay Rays, for two players to be named later.  Sogard had another 400 plate appearances in the next two seasons but eventually fell out of the sport before re-emerging and playing in the World Baseball Classic for Czechia.
Edisson Gonzalez was one of the prospects that were involved in the trade. Sadly, the pandemic year and injuries only saw him appear in 16.2 innings for the Blue Jays organization. He posted a 2.16 ERA with the Low-A Dunedin Blue Jays and the Florida Complex League team in 2022.
With the Low-A Dunedin Blue Jays, the 22-year-old (now 23) had a 3.09 ERA and a 4.12 FIP in 11.2 innings pitched, while striking out 26.2% of batters he faced, and only walking 2.4% of them. This is a rather surprising cut, in all honesty.
Fun fact: The other prospect involved in the trade was Curtis Taylor. Like Sogard, Taylor was a member of a World Baseball Classic team, as he represented Canada! He currently pitches for the Chicago Cubs organization after signing a minor league deal with them this past off-season.
He was acquired in the minor league rule 5 portion by the Washington Nationals, and posted a 4.08 ERA and 4.92 FIP in 35.1 innings pitched with their Triple-A team in 2022.
Tyler Keenan:
The most recent trade/signing in this article, Tyler Keenan was involved in the Ryan Borucki trade in early June.
At the time, Borucki was the longest-tenured Blue Jay, but was designated for assignment after struggling with the Jays. Instead of being claimed on waivers, the Jays sent him to the Seattle Mariners for prospect Tyler Keenan.
The then 23-year-old had less than 100 plate appearances with the Blue Jays between High-A and Double-A. He was more successful with the Vancouver Canadians, as he slashed .300/.357/.500 with a homer in 56 plate appearances with the High-A team.
He struggled in his limited time with the Double-A New Hampshire Fisher Cats, posting a .045/.160/.045 slash line in 25 plate appearances.
Keenan was selected in the fourth round of the 2020 MLB draft, so it wouldn't be surprising if he bounces back quite quickly.
We wish nothing but the best:
Hopefully, all of these prospects find a new organization in short order, as they've all shown they can play the game of baseball well. The sport is a beautiful game, but the business side can be quite ugly.
As always, you can follow me on Twitter and Instagram @Brennan_L_D.
---