The Blue Jays should try to trade for Kansas City Royals closer Scott Barlow if he's available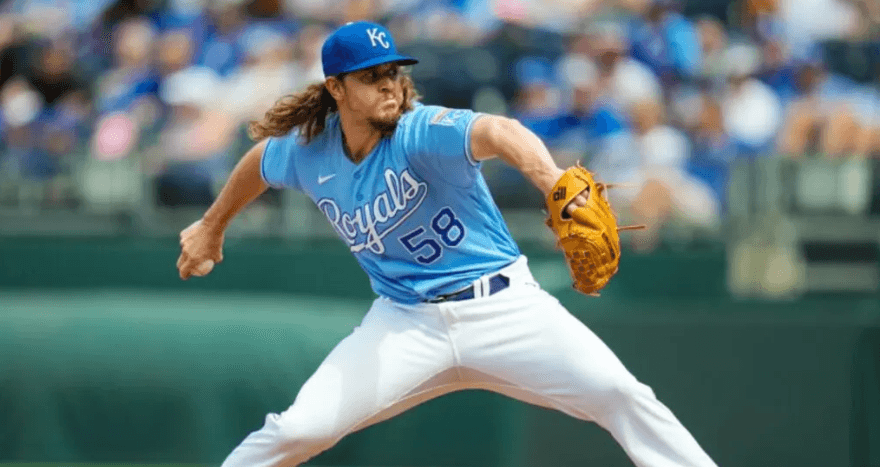 Photo credit:Jay Biggerstaff/USA TODAY Sports
If closer Scott Barlow becomes available, the Blue Jays should be all over that.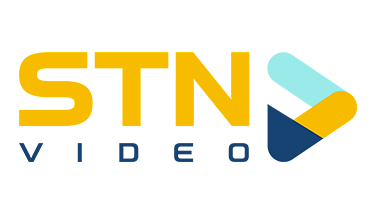 As you may know, the Royals signed left-handed reliever Aroldis Chapman around a week ago. That could mean that their closer, Barlow, could become available. Furthermore, USA TODAY's Bob Nightengale noted that more moves could be coming.
That begs the question, why should the Jays be all over Barlow?
Scott Barlow could be that high-leverage reliever the Jays need:
In 2022, Barlow posted a career-best 2.18 ERA and a 3.62 FIP in 74.1 innings pitched. He also had a 26.6 K% and a 7.6 BB%. That may not seem remarkable, but with closers, there's one more important statistic. This past season, Barlow had 28 save opportunities, and converted 24 of them, which is an 85.7% mark. The 30-year-old right-handed pitcher also had six holds.
The closer role is Jordan Romano's, it will always be Jordan Romano's until he falters… if he does. However, Barlow is an elite medium-leverage reliever, as he allowed just two earned runs in 24.1 innings pitched for a 0.74 ERA (also a 2.74 FIP) per Fangraphs.
Furthermore, if the Jays need him in high leverage, he posted a solid 3.20 ERA and a 3.84 FIP in 25.1 innings pitched of high leverage. For comparison, Romano had a 3.31 ERA and 2.90 FIP in 32.2 innings of high-leverage pitching.
Scott Barlow pitches well against left-handed batters:
There's been a lot of conversation about the Jays adding a second left-handed reliever for the bullpen, as Cam Lewis' latest article details. However, Barlow fits that need… well sort of.
Left-handed pitchers tend to be utter hell against left-handed batters because the release point is not ideal. Although Barlow is a right-handed pitcher, he actually has better numbers against left-handed batters (this is called reverse splits).
Per Fangraphs, he had a 2.64 ERA and a 2.94 FIP against left-handed batters in 2022. Moreover, his K% sat at 28.9, while his BB% sat at a low 5.9%. There's also a track record here: he had a 2.05 ERA and a 3.72 FIP in 30.2 innings pitched (or 134 total batters faced) against left-handed batters in 2021.
Scott Barlow's stuff:
It's also worth diving into what Barlow throws. Per Baseball Savant, he throws a four-seam fastball that averages 94 mph (throws it 24% of the time), a curveball that averages 79 mph, (thrown 31.1% of the time), and a slider that averages 84 mph, that he throws 44% of the time.
While the 30-year-old may not throw high-velocity, that doesn't mean the fastball doesn't have the potential to be good. For starters, his maximum velocity on the pitch is 98.5 mph. That doesn't mean he'll average more than 95-96 mph in his career, but it is a positive sign.
Moreover, he has a 90th percentile extension, which is absolutely fantastic. Essentially, the more extension a pitcher has, the harder a pitch looks like because it's closer to the batter when it's released. So although he only averages 94 mph, it usually looks like it's in the upper-90s to a batter. It's also helped with an 86th-percentile spin rate, which adds another element of difficulty for batters.
Despite the signs being there that the fastball is a good pitch, it only had a 16.7 whiff% in 2022, but the building blocks are there.
Mentioning whiff percentage, his off-speed stuff is where he excels. On his slider, he had a 33.1 whiff %. This is likely due to the extension, as well as the pitch being thrown relatively hard, as it maxed out at a tick under 88 mph at one point this season. His curveball is even better, as it had a 43 whiff percentage.
So, Barlow has elite secondary stuff, and his fastball has the potential to be elite. The question is, what does the contract look like?
Scott Barlow's contract situation:
Per Sporttrac, Barlow will make $5,300,000 in 2023. He also has a season left of arbitration, meaning he won't be a free agent until after the 2024 season.
On top of being an excellent closer with elite stuff, Barlow also has a ton of value due to the fact that he has two seasons of team control remaining.
So could the Jays get him?:
It's obviously possible, but there could be a high acquisition cost for the 30-year-old reliever.
According to Jared Perkins of Prospects Live (formerly of Royals Farm Report), the Royals' most glaring immediate need is 3B. Restocking the farm system is also a priority as they saw a ton of big names graduate like MJ Melendez, Vinnie Pasquantino, Michael Massey, and Nick Pratto.
Immediately, there doesn't seem to be a fit, but a name thrown around a lot (by both Royals and Blue Jays fans) is Cavan Biggio. Now, Biggio doesn't play third base often anymore, but perhaps he could be of use to the Royals. Would a package of Biggio and a prospect get it done?
It's also worth noting that MLBScoops (@MLB_Scoops) noted that the Blue Jays are interested in Barlow, but that should be taken with a grain of salt at this point.
Either way, acquiring Barlow would make the already great Blue Jays bullpen that much better. So if there's a path to acquire him, the Blue Jays should immediately be all over that.
As always, you can follow me on Twitter and Instagram @Brennan_L_D.
---