Three Key Things: What was that?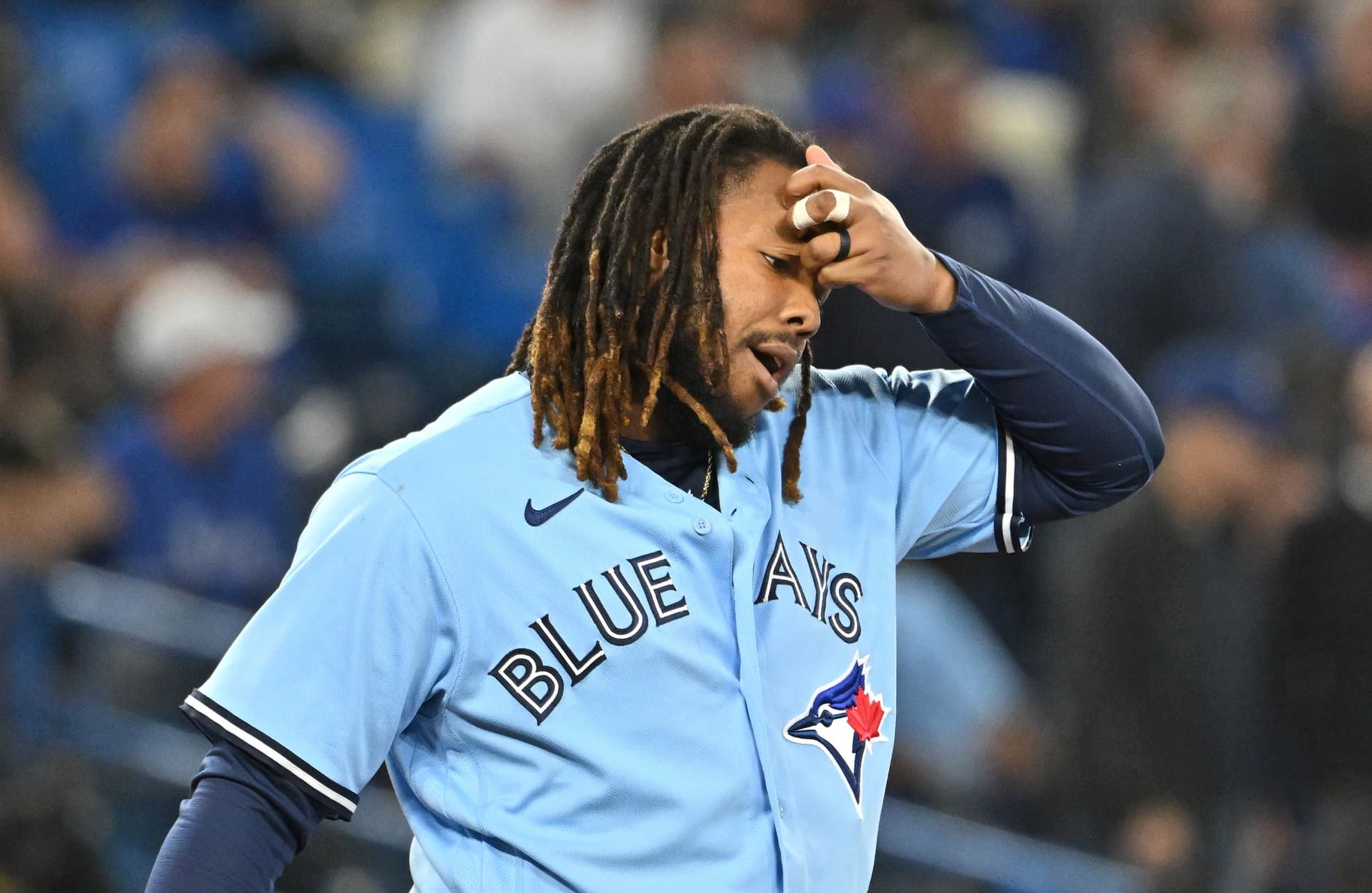 Photo credit:© Dan Hamilton-USA TODAY Sports
Remember that series in September of 2021 when Toronto walked into Yankee Stadium and swept New York in a four-game series? Yankees fans were booing, the Blue Jays were smashing home runs left and right, and they were proving to the league that they were for real.
That's almost exactly how this week's series against the Texas Rangers went for Toronto, except the roles were reversed. This time, it was Toronto's fans who were booing and jeering their players and coaches, Texas was the team flexing their muscles, and the Rangers put the American League back on notice that they hadn't lost their edge.
Disheartening, disappointing, inferior, underwhelming – pick whatever word you want to describe how this series went. The Blue Jays were dominated by the Rangers, falling 1.5 games behind a Wild Card spot. While that deficit seems minuscule, it's going to take a serious turnaround on several fronts for Toronto with the way this season has gone.
There were many things that went wrong, but here are three of the big ones.
1) Texas outplayed Toronto in every facet of this series
Before you say, "Duh, Evan. Of course," I genuinely mean every facet of this series went in Texas' favour.
The Blue Jays were outscored 35-9, outhit 44-23, outhit with RISP 15-4, out-homered 8-3, and all four of Toronto's starters were the losing pitchers of record. This was complete supremacy from Texas, and their most important accomplishment this week was that they own the second Wild Card spot in the American League and are only a half-game back of Houston for the AL West lead.
On a larger scale, Texas scored first in each and every game and had three innings in which they plated at least four runs. For context, if the Rangers had only scored in those three innings throughout the whole series, they still would've taken three of four from the Jays. Even the matchup between the bullpens, a part of the game in which Toronto would've likely been able to outperform Texas, was as lopsided as they come. Texas' bullpen allowed only four runs, with the Blue Jays' bullpen allowing 17.
Lastly, Texas did not hold back in attacking their needs at the trade deadline. They made splashes in acquiring names such as Aroldis Chapman, Max Scherzer, and Jordan Montgomery. The latter two had an immense impact in this series, not allowing a run in their respective starts. That's not to say Toronto would've won this series had they gone all out at the deadline, but without Scherzer and Montgomery, this series might've looked different for Texas.
2) Texas' stars showed up, Toronto's did not
Corey Seager is currently in the second year of a ten-year, $325 million contract. That's a lot of cheddar, but it's money well spent when he plays like he did this week.
Seager was 9-for-17 against Toronto with a home run, 5 RBIs, and four doubles. Toronto actually did a nice job neutralizing Marcus Semien (3 hits across 18 ABs), but that was neutralized by timely hits from the likes of Jonah Heim, Mitch Garver, Nathaniel Lowe, and Robbie Grossman. Texas' bread and butter all season has been their offence, and after losing some of their offensive sting for a few weeks, they regained it in Toronto.
As for the Blue Jays, this was the series for Bo Bichette and Vladimir Guerrero Jr. to make their money. Both had nice outings in the final game of the series, but as a whole, their offensive production was nowhere to be found. Bichette was 2-for-15 with both hits coming in that final game. Guerrero was also 2-for-15, although his second hit was a mammoth two-run "take that" home run early in Thursday's game.
Vladdy had some at-bats in some critical moments, arguably none more than his final AB of last night's game. Guerrero was up to the plate with two on, two out, and the Jays trailing by two. With the potential to give the Jays the lead or get them a run closer, Guerrero waived and missed at three fastballs in the strike zone from Rangers reliever Jose Leclerc. I'm not a baseball coach or player, but that's a pitch Guerrero would've punished in 2021.
I'm not saying that this series relies solely on those two guys; George Springer, Alejandro Kirk, or Whit Merrifield didn't offer much. But these are the stages in which we're watching the Ronald Acuna Jr.'s and Yordan Alvarez's of the world come up big in September.
3) It's not like winning the series – or a game – was impossible
The Rangers are good, there's no questioning that. But, entering this series, Toronto wasn't facing the 2017 Astros, the 1976 Reds, or the 2004 Red Sox.
So many times this season, we've looked at a series or much less a game in which we've said, "Surely Toronto can win this one, right?" Think of games where they faced pitchers with inflated ERAs, or a guy like Brett Kennedy who spent some of the 2022 season pitching for the Long Island Ducks and wound up getting only three hits and no runs against him (all due respect to Kennedy, of course).
Texas entered this week on a massive downward trend. Adolis Garcia, their team leader in home runs and RBIs, was out for the entirety of the set with a knee injury. They had recently fallen out of a playoff spot for the first time since April and were 6-16 in their last 22 games. Furthermore, certain areas of Texas' game were getting exposed, mainly their bullpen. That said, they had yet another opportunity to take advantage of another team's shortfall(s). Instead, they dropped all four games, unable to even salvage one of them or lose a game by less than three runs.
I've always been an optimist about this year's team. However, putting that performance up at home was not encouraging in the slightest. In the midst of a playoff race, the seats weren't filled and the amount of negative tweets about who needed to be fired after this season were aplenty.
The Blue Jays might need to bring back that faux crowd noise they had for the 2020 season to play in Rogers Centre if attendance will be poor this weekend.
---