Yusei Kikuchi battles through six innings in loss to Cleveland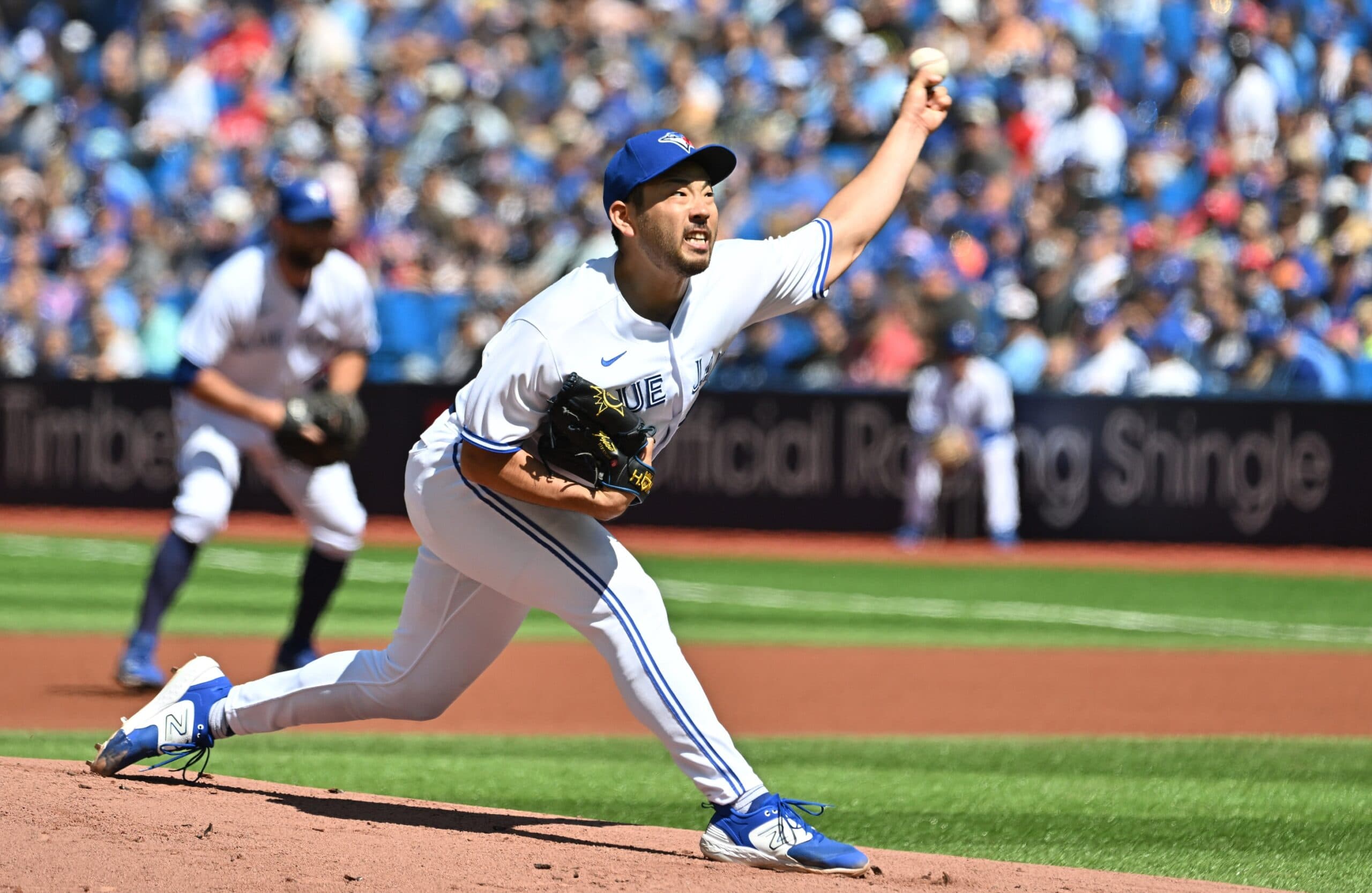 Photo credit:© Dan Hamilton-USA TODAY Sports
The Toronto Blue Jays looked to get a series win in a Sunday rubber match against the Cleveland Guardians. A forever-labelled "must-win game" carries from this game throughout the rest of the season for Toronto. They looked to the lefty Yusei Kikuchi to hold off the dinger-hitting Guardian bats.
Cleveland stuck six right-handed bats of their nine to get a shot at Kikuchi. The southpaw has been fairly effective up to this point, going 1.82 ERA with a 2-1 record in his last seven starts. His pre-game and bullpen routine was on point, looking sharp with a pop in the glove and effective moving off-speed.
Kikuchi started strong with a few fly-outs, groundouts and a backwards K's. Vladimir Guerrero Jr put the Blue Jays on the board with a two-run big-fly, and striking back quickly was Cleveland, as Jose Ramirez found a floating breaking pitch in his wheelhouse for a two-run shot.
Kikuchi followed that homer up as composed as possible, placing a 95mph heater high and away from Oscar Gonzalez for a swinging strikeout.
At the end of it, Kikuchi lasted 6.0 IP while the Guardians found a way to push four earned runs on six hits. While only walking two hitters, Kikuchi sat eight Cleveland bats on strikeouts. His reliability and pitch-ability were present while his approach was still key despite the score.
He threw 17 first-pitch strikes of 25 batters faced while recording 19 called strikes, 13 swinging strikes, and 15 in-play strikes. Cleveland attacked the zone and found gaps on hits up the middle. Baserunners were key for the Guardians as the long ball was only let up once by Kikuchi. He was able to work his off-speed and used the perimeter of the zone with counts in his favour. When leaving his heater middle-in, middle-up, Guardians hitters tend to turn on it early in the count for base hits. A strong use of the fastball up and away may have been more beneficial.
Kikuchi will be key in every start he has in the next 32 games; although the loss was devastating today, his six served innings with eight strikeouts will need to be consistent and dependable going into September.
---