Yusei Kikuchi pitches a gem, Addison Barger goes deep, and the Blue Jays win their spring training opener 9-7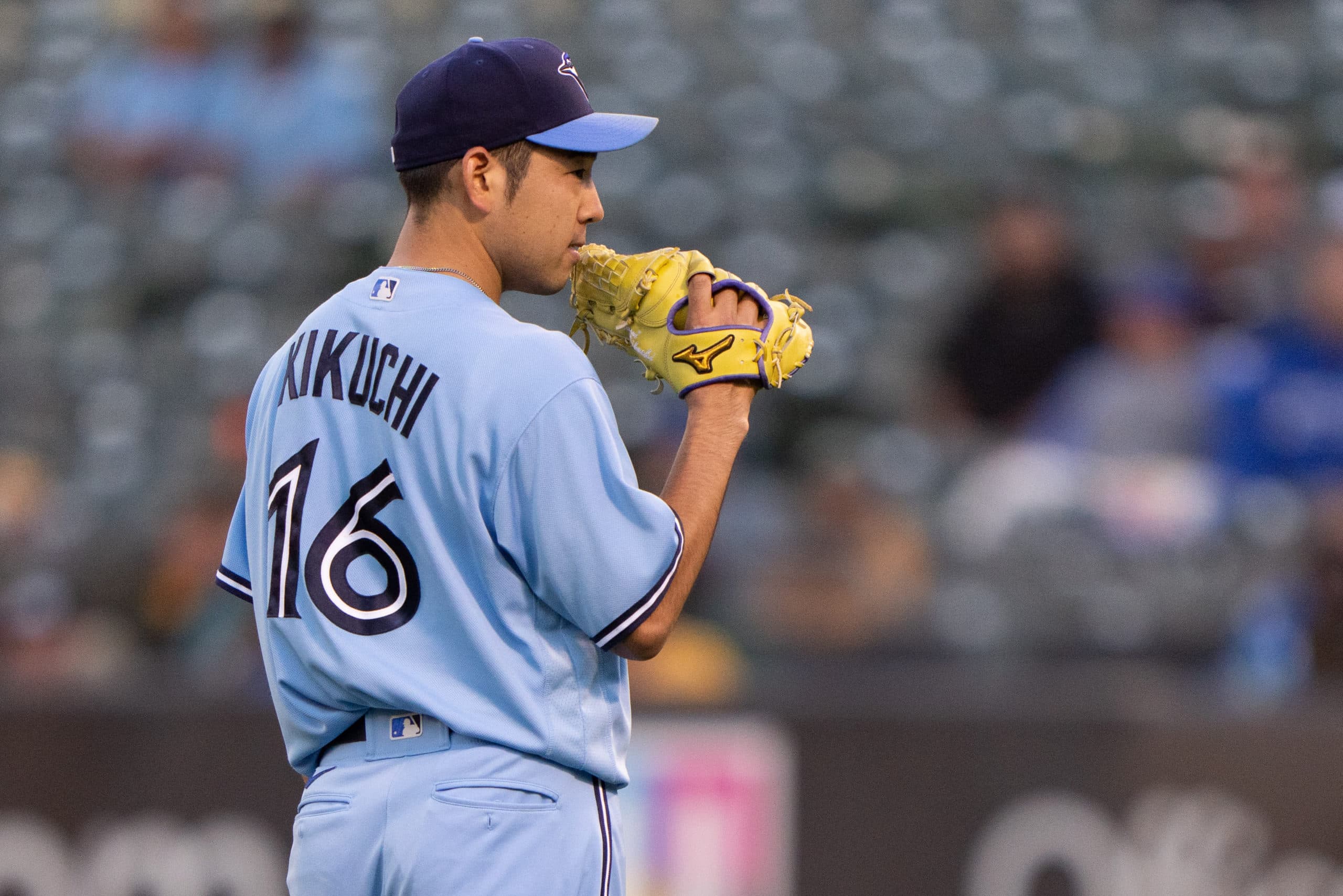 Photo credit:Stan Szeto-USA TODAY Sports
The Jays beat the Pirates 9-7, and my oh my did Yusei Kikuchi ever look like the front-runner for the Cy Young award.
That may be a bit of an exaggeration, but he looked fantastic today. He struck out five batters while facing just seven. What's more, is that he generated
14!!! whiffs
on just 33 pitches, an absolutely incredible number.
We'll see how he does as spring training continues, but this is an encouraging sign.
Things worth mentioning:
Addison Barger
is absolutely incredible. Minutes after Vladimir Guerrero Jr. hit a homer, the 23-year-old third baseman/shortstop hit a pull-side nuke that cleared the boardwalk. You can see in the video below that he has easy power and the ability to hit for average. If he has a good spring training, there's a chance he will make the team on opening day.
Santiago Espinal
was today's best player. In his three plate appearances, he went 2-2 with a homer, a single, and a walk. Along with Cavan Biggio and Whit Merrifield, Espinal is included in the log jam which is the second base position. Add in a great showing from Barger, and
we may see some moves.
Anders Sosa
is a prospect you may never have heard of but should keep an eye on. In this afternoon's game, he went 2-3 with a double and a single (and an RBI). Out of any Blue Jays prospect with 100 plate appearances last season, he was tied for the seventh-highest wRC+ at 132. Keep an eye on the catcher in 2023.
Vladimir Guerrero Jr.
hit an absolute piss missile to bring the game to 4-3. He got the rest of the day off, but it's always great when Guerrero Jr. hits a dinger.
Jackson Rees
looked great as he struck out the side for the save. The 28-year-old right-handed pitcher could pitch for the Blue Jays bullpen at some point next season. He finished with a 3.31 ERA in 16.1 innings pitched last season.
Spring training continues Sunday at 1:07 PM against the New York Yankees!
As always, you can follow me on Twitter @Brennan_L_D. I will be clipping Blue Jays games this season, along with the minor league players, so definitely give me a follow!
---