Chris Bassitt makes it look easy, Brandon Belt goes yard, Blue Jays defeat the Astros 3-2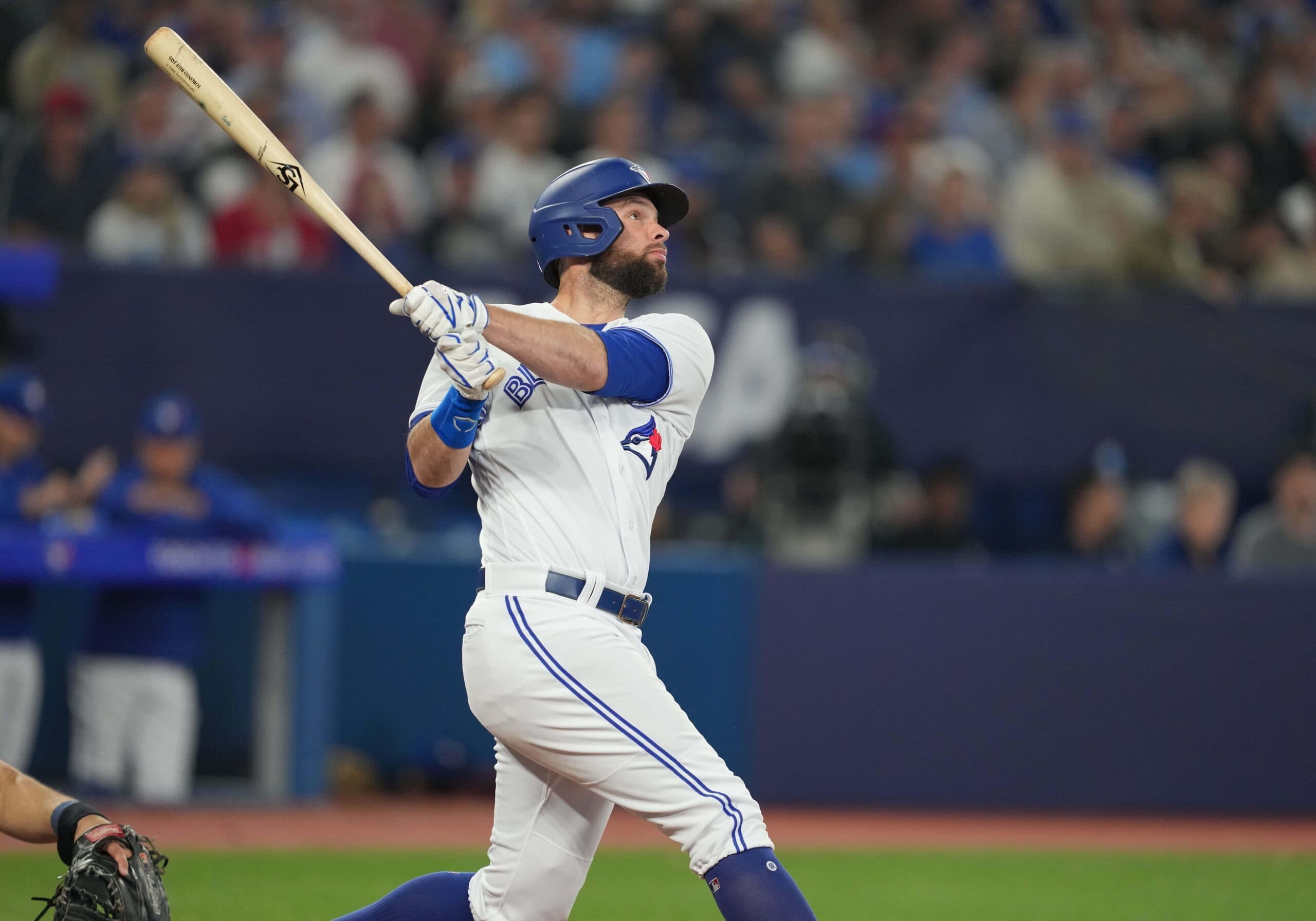 Photo credit:© Nick Turchiaro-USA TODAY Sports
Kevin Gausman – Chris Bassitt scoffs at your seven-inning outing in an attempt to save the bullpen. Eight is better.
Bassitt threw 8 quality innings (and probably had a case to pitch all 9), Alejandro Kirk had a clutch pinch-hit RBI single in the 7th, and the Blue Jays won their second game in a row with a 3-2 win over the Houston Astros. Bassitt only threw 81 pitches, but with Houston's best hitters due up in the 9th and Jordan Romano having a few days off, John Schneider decided to go with his closer to finish the game.
Romano allowed a leadoff double to Mauricio Dubon, but thanks to a clutch sliding catch from Kevin Kiermaier, he was able to get out of trouble and seal the win.
Blue Jays Nation's Player of the Game: Chris Bassitt
There's "making it look easy" and then there's "Chris Bassitt's way of making it look easy". Bassitt tossed eight innings allowing four hits, two runs, no walks, and five strikeouts. Two of the hits he gave up were infield hits that deflected off of his glove. I mentioned earlier that he had a case to pitch the 9th inning, and it was warranted; Bassitt had only one inning in which he threw more than 11 pitches. He was cruising.
After tonight, Bassitt has made two starts against the Astros this season, and it's evident that he has their number. In those two starts, he has gone 14.1 innings, allowing seven hits, two runs, one walk, and ten strikeouts. The only mistake he made on the night was hanging a slider to Yordan Alvarez in the 4th inning, and that one ended up in the right field seats. After that, it was smooth sailing.
Things worth mentioning
While Bassitt was cooking on the mound, the offence used the long ball to keep him out of the loss column. Bo Bichette and Brandon Belt hit their 14th and 4th home runs of the season, respectively. Bichette's came in the 4th inning off of Houston starter Ronel Blanco. It was a revenge home run of sorts, as the pitch he hit the homer on was one that he struck out looking on in his first at-bat: the slider. Blanco threw three consecutive sliders in Bo's second at-bat, with Bo whiffing on the first two. Thankfully, Bichette made the adjustment, and took the third slider deep into the left-field seats. For the time being, 14 home runs solidify Bo as 5th in the AL in that category. Bo also continued to play some fabulous defence at shortstop.
Belt's numbers continue to climb after a poor month of April. His May and June statistics (including going 2-for-4 tonight) have raised his batting average to .268 and his OPS to .829. His home run in the 6th inning tied the game at 2, and gave viewers a chance to see his teammates greet him in the dugout with "MVP" chants.
As easy as it is to criticize John Schneider for things he does wrong, it's only fair to give him credit for something he does right. Schneider made the move in the 7th inning for Kirk to pinch-hit for Tyler Heineman with the tie-breaking run sitting on second base. But oh boy, it would've been interesting to see the reaction if Romano wasn't able to get the save.
What's next: Toronto is in prime position to seize this series and make a statement to the rest of the AL. Jose Berrios is on the mound tomorrow against Framber Valdez, one of the best pitchers in all of baseball.
---