Blue Jays Nation's Mid-Season Prospect Countdown – No. 17 Enmanuel Bonilla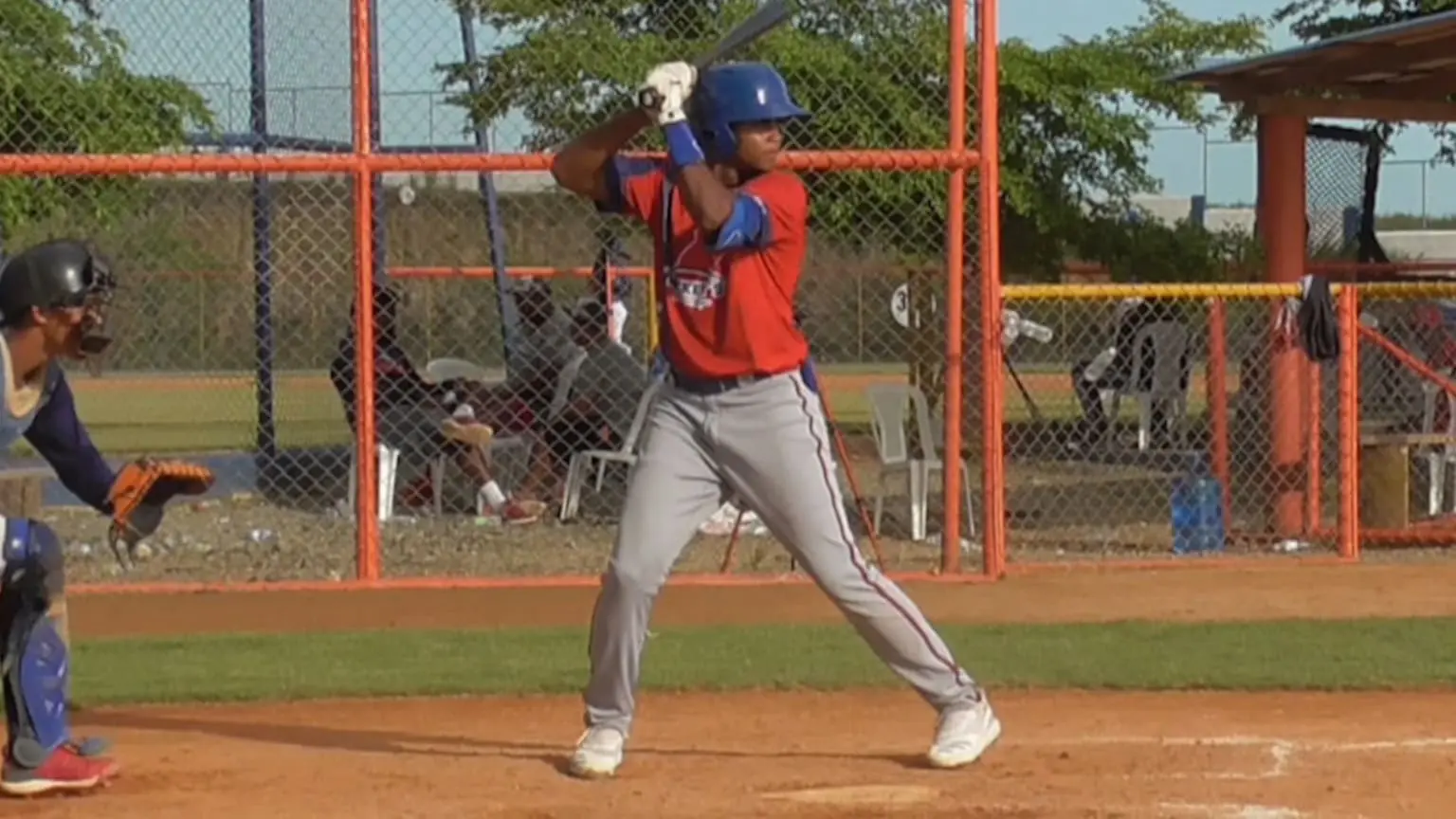 Photo credit:MLB Film Room
Did you know that Enmanuel Bonilla had the highest international free agency signing bonus the Blue Jays have given out?
Just a quick recap of the mid-season list: We'll look at the player's stats, my observations, and finally other publications (Prospects Live, MLB Pipeline, Baseball America)' scouting reports.
Let's take a look at Bonilla.
Getting to know Enmanuel Bonilla…
Position: Outfielder
Bats: Right
Born: January 22, 2006
Acquired: 2023 International Free Agency
Current Team: Dominican Summer League Blue Jays
Previous Ranking: 20
In January 2023, the Blue Jays gave Bonilla a signing bonus of $4,100,000, surpassing even Vladimir Guerrero Jr.'s bonus in 2015. Bonilla had a great debut season with the Dominican Summer League Jays, as he slashed .307/.407/.429 with three homers in 226 plate appearances, along with an 11.9 BB% and a 24.3 K%.
In fact, Bonilla failed to reach base in just two games in the 50 games that he played in, proving to the Blue Jays that they made a good investment on the young outfielder.
Bonilla strictly played centre field in 2023, playing 403.1 innings in the field and committing four errors while also picking up five assists. MLB Pipeline notes that as he fills out his 6'1", 180 lbs frame, there's a good chance he'll move to a corner outfield and play it well.
Speaking of MLB Pipeline, they are in love with his raw power and great bat speed, which was some of the best in the most recent international league free agent class. As he grows into his frame, there's also a lot of home run potential, as he was given a 55 power grade by MLB Pipeline's mid-season ranking.
The 17-year-old is still many years away, as he has an estimated time of arrival of 2027. However, he could end up being a top 100 prospect in just a few short years if he can put together a season like he did in 2023.
Next up:
In the next article, we'll look at the last player on this list that the Blue Jays traded for, so stay tuned!
In case you missed it…
---
As always, you can follow me on Twitter, Instagram, and Threads @Brennan_L_D.
---