Trout, Cole Favorites On AL MVP, AL Cy Young Award Odds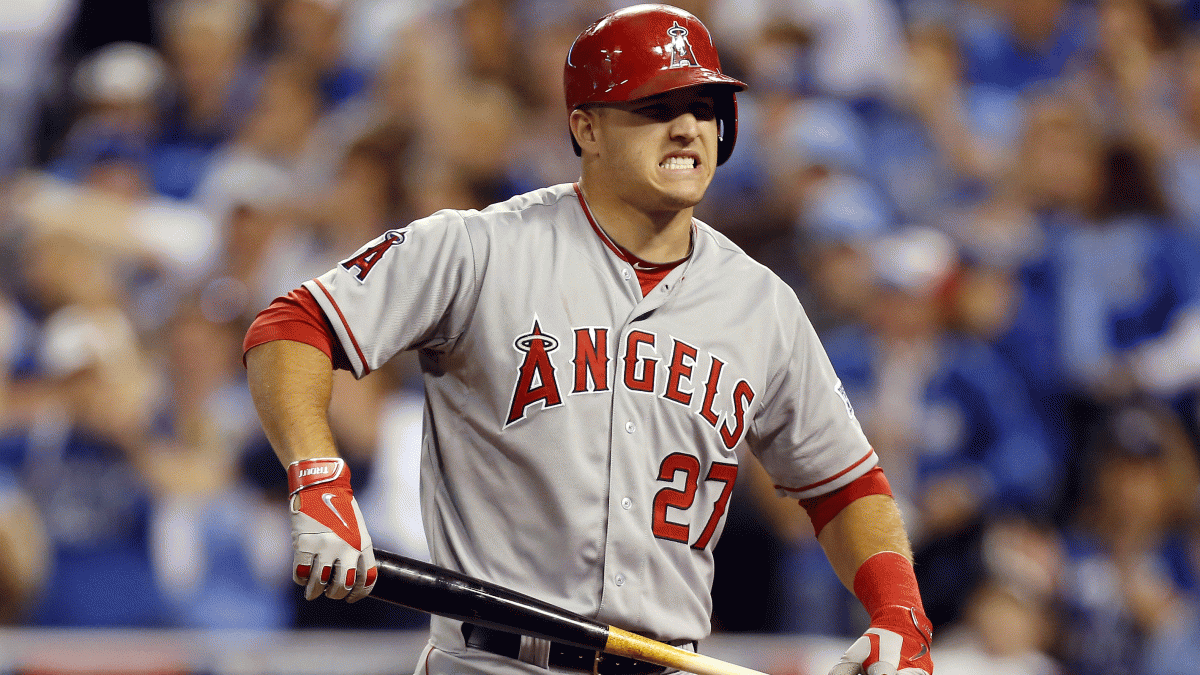 The fact that Mike Trout was also a preseason favourite in 2020 to be selected his league's most valuable player might be a sign that the best betting value is farther down the board.
Trout, the three-time MVP from the Los Angeles Angels, is a huge +250 favourite (wager $100 to win $250) on the

2021 AL MVP odds

at sportsbooks monitored by OddsShark.com. The top of the board also includes the Houston Astros' Alex Bregman (+1000), the New York Yankees' Aaron Judge (+1200), Cleveland's Jose Ramírez (+1200), the Chicago White Sox's Luis Robert (+1500), the Oakland Athletics' Matt Chapman (+1500), Trout's Angels teammate Anthony Rendon (+1500) and the Toronto Blue Jays' George Springer (+1500).
The

Cy Young Award odds

for the American League are a three-workhorse race between the Yankees' Gerrit Cole (+400), reigning winner Shane Bieber from Cleveland (+425), and the White Sox's Lucas Giolito (+550).
Narratives count for a lot when AL MVP voting is conducted in September. Only three of the last 10 MVPs also led the league in Wins Above Replacement (WAR), compared to five from 2001 to 2010. That suggests Trout could be overlooked if he has another monster season but his Angels fail to become a playoff team.
The second favourite, Bregman, led the AL in WAR in 2019. The Astros third baseman might still have the stigma of Houston's sign-stealing scandal from the 2019-20 offseason, but he is at least part of a playoff contender. Chapman has been a top-finisher in WAR twice in his young career but was outside the top five in MVP balloting both times. Ramírez and Rendon are also at high risk since their teams are not projected contenders.
Judge carries an injury risk, but Robert and Springer are both power-hitting outfielders whose teams seem to be trending upward after playoff cameos in the expanded 2019 postseason. Either one could emerge as a darkhorse.
The Cy Young is more of a WAR-based award, as seven of the last 10 AL winners were first in WAR for pitchers. That suggests that Cole, who has the most WAR of any active AL pitcher since the start of 2018 but has yet to win a Cy Young, is a fairly solid chalk pick at

sports betting sites

. Bieber has only hurled 200 innings once in his young career, so it is understandable if there is skepticism about him carrying his 2020 brilliance over the full run of 30-plus starts in a 162-game regular season. Giolito had a lower FIP (fielding-independent pitching) in 2020 than in his breakout 2019 season, so he might be a sleeper.
The Cy Young futures board also includes the Tampa Bay Rays' Tyler Glasnow (+1200), the Blue Jays' Hyun-Jin Ryu (+1300), the Minnesota Twins' José Berríos (+1600), the Yankees' Corey Kluber (+1600) and the Boston Red Sox's Chris Sale (+2000).
The Rays have boasted two Cy Young winners in the past decade, and Glasnow having a big year in the wake of his team trading 2018 winner Blake Snell could endear him to voters. Ryu is also one of just four pitchers likely to be on AL Opening Day rosters who earned at least 10.0 WAR from 2018 to 2020.
Recent articles from Nation World HQ