With the 334th overall pick, the Blue Jays have selected Grant Rogers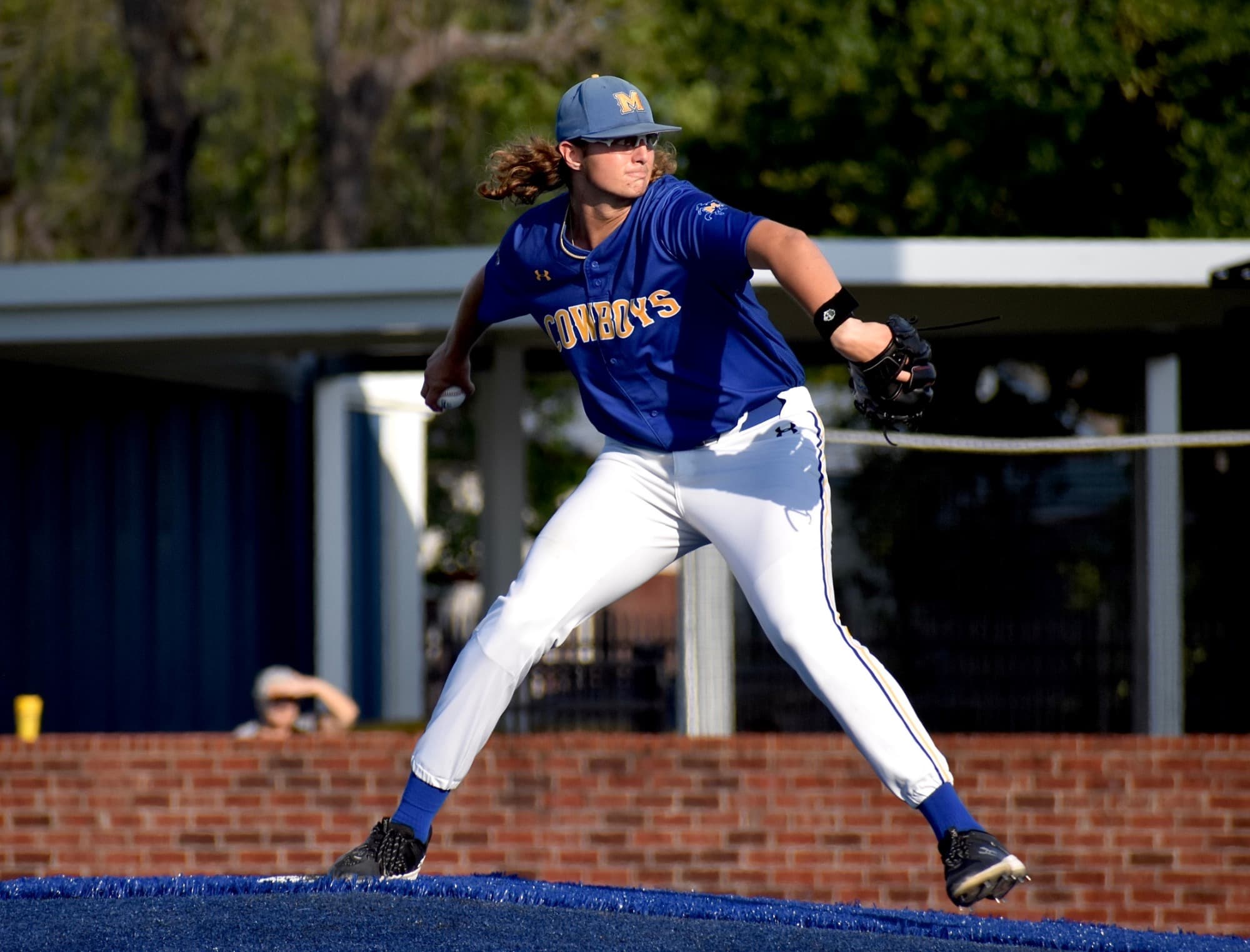 Photo credit:Dena Matzenbacher
The first pick of day three is in!
With the 334th overall pick, the Jays selected Grant Rogers, a right-handed starting pitcher from McNeese State University in Lake Charles, Louisiana.
Last season with the Cowboys, he had an incredibly low 1.82 ERA in 103.2 innings pitched, along with a 21.8 K% and a 4.5 BB%. Rogers also won 12 games of the 15 he appeared in, for a .923 W-L%. The season prior, he had a 4.26 ERA in 82.1 innings pitched, along with a 20.5 K% and a 6.3 BB%.
Prior to spending his junior and senior years at McNeese State University, Rogers transferred from Panola College, a NJCAA school.
Throughout his collegiate career, the 22-year-old has won multiple honours, such as the Southland Conference Pitcher of the Year in 2022 (despite having a much better 2023). He also won the All-Southland Conference First Team and the All-Southland Conference Defensive Team in 2022. He was an All-American this season, only the third player in school history to do so.
Although I can't find anything in terms of a scouting report, Rogers stands at 6'7", 230 lbs so his makeup is definitely fascinating. While the Southland Conference isn't the most reputable Conference in the NCAA, posting an impressive 1.82 ERA will go a long way, especially with the improved control he showed in 2023.
The Blue Jays previous picks:
---
As always, you can follow me on Twitter and Instagram @Brennan_L_D.
---