Blue Jays Nation's Mid-Season Prospect Countdown – No. 18: Cade Doughty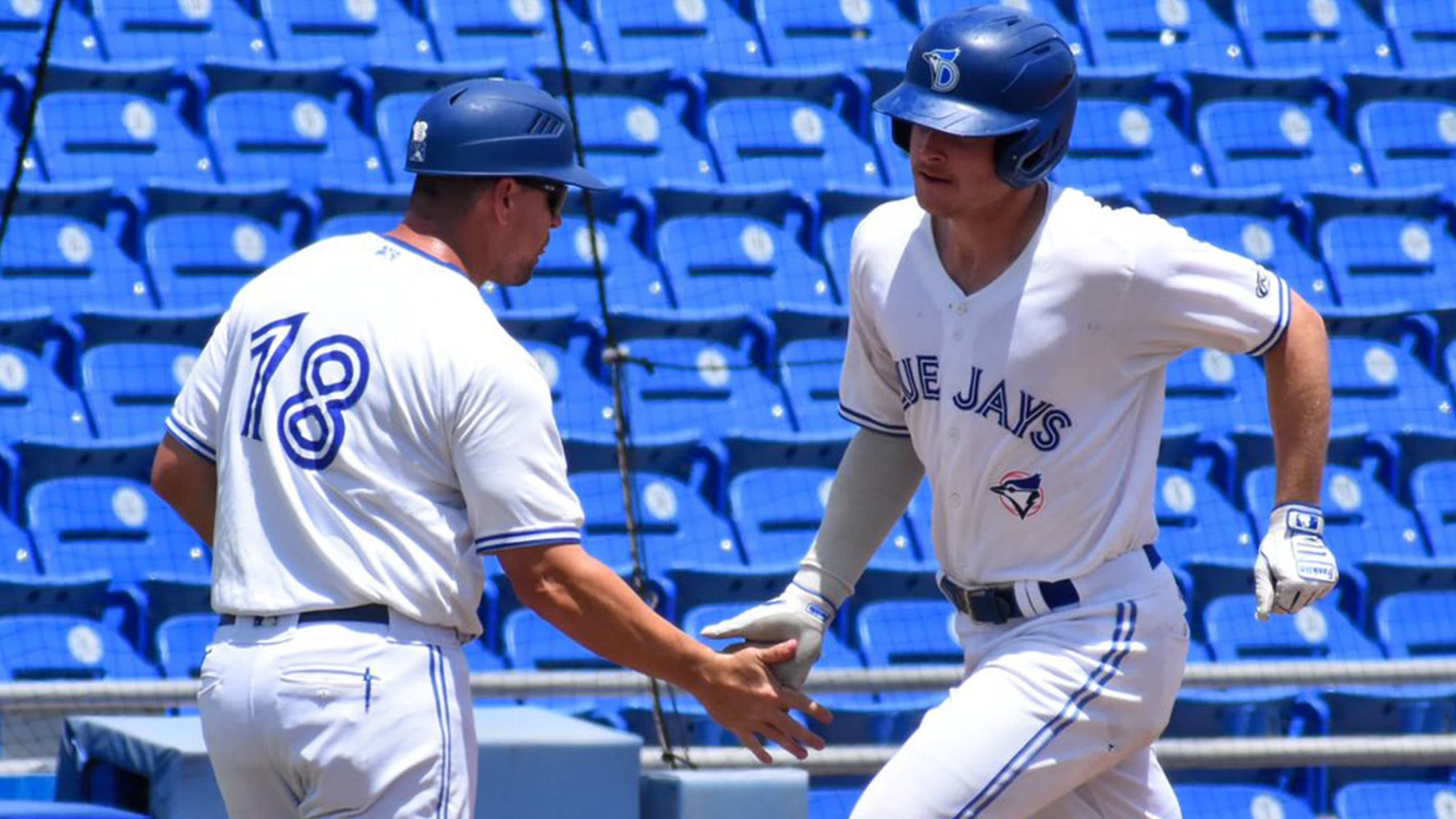 Photo credit:MiLB.com
This article's prospect can certainly mash a ball.
Just a quick recap of the mid-season list: We'll look at the player's stats, my observations, and finally other publications (Prospects Live, MLB Pipeline, Baseball America)' scouting reports.
Let's take a look at Cade Doughty.
Getting to know Cade Doughty…
Position: Third base/Second base
Bats: Right
Born: March 26, 2001
Acquired: 2nd round compensation, 2022 draft (Blue Jays)
Current Team: High-A Vancouver
Previous Ranking: 13
The infielder made a huge impression after he was drafted by the Jays in 2022, as he slashed .272/.370/.495 with six homers in just 119 plate appearances, helping to lead the Single-A Dunedin Blue Jays to a playoff berth. In fact his six homers (he had a playoff home run as well) was tied for fifth amongst 2022 draftees in 2022.
However in 2023, Doughty has had a mixed year with the Vancouver Canadians. He's slashing .261/.339/.447 with 16 homers in 395 plate appearances, but also has a 29.6 K%, which is pretty high for a 22-year-old in High-A. Doughty's 16 homers rank fourth in the organization, behind three players we have yet to cover.
Doughty has some serious raw power in his bat, and some changes in his stance has allowed him to tap into that power in 2023, according to MLB Pipeline. With power, usually comes some swing and miss, and Doughty has struggled with that aspect this season.
The 22-year-old infielder is more a power-over-hit profile, but he has hit for a decent average (.263) in the two seasons he's spent in the organization. As for his other tools, Doughty is an average runner with a strong arm. According to MLB Pipeline, he has a chance at being an above average defender at third base.
Doughty certainly has a high ceiling, as he has some serious raw power and the ability to play third base well, but he must work on cutting down his swing and miss as he reaches the upper minors.
Next up:
In the next article, we'll take a look at a prospect whose debut season is over, but is highly touted
---
In case you missed it…
---
As always, you can follow me on Twitter, Instagram, and Threads @Brennan_L_D.
---