Blue Jays Nation's Mid-Season Prospect Countdown – No. 2: Orelvis Martinez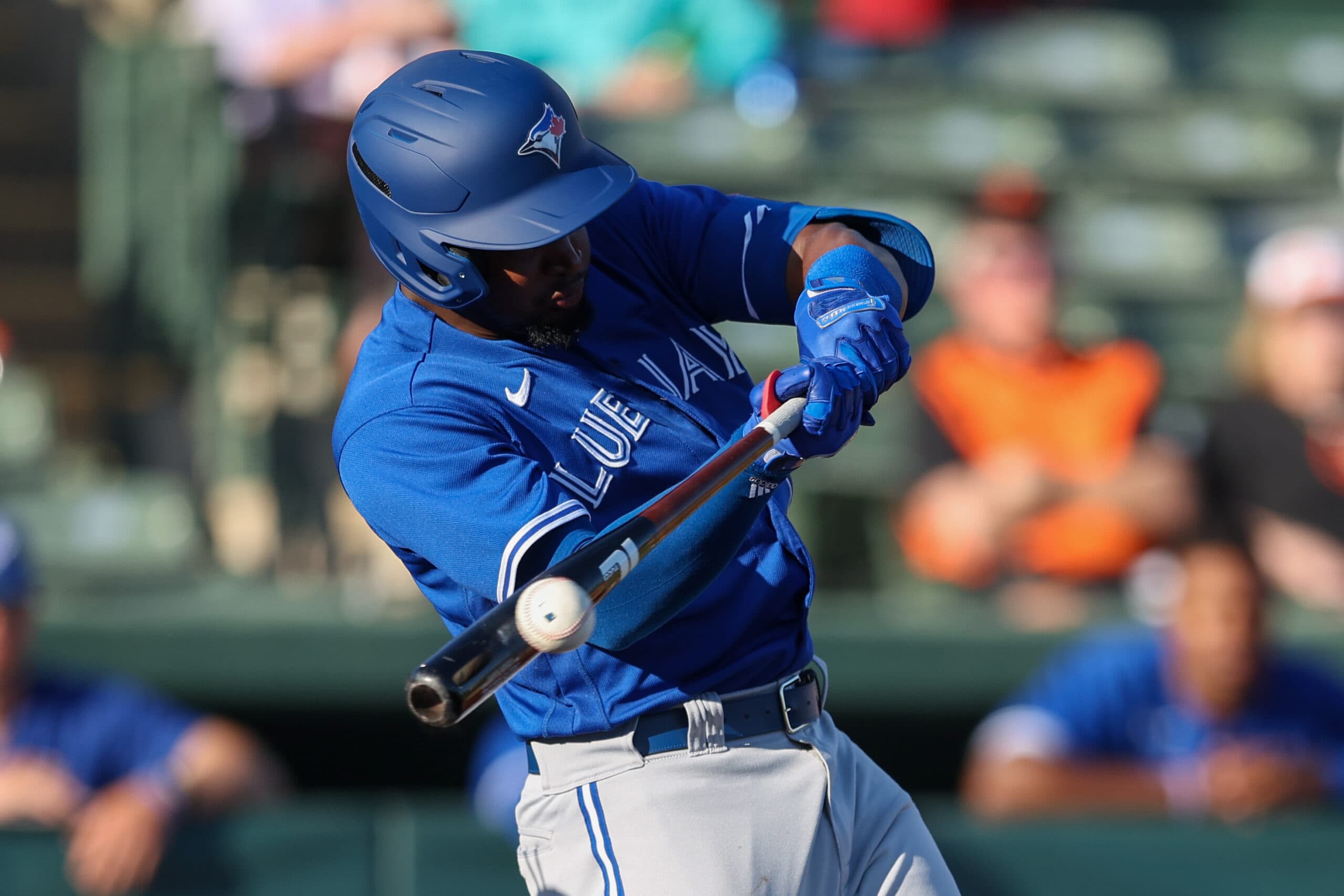 Photo credit:Nathan Ray Seebeck-USA TODAY Sports
Remember when people were hollering for the Blue Jays to trade Orelvis Martinez when his value was the lowest?
Just a quick recap of the mid-season list: We'll look at the player's stats, my observations, and finally other publications (Prospects Live, MLB Pipeline, Baseball America)' scouting reports.
Let's take a look at the Blue Jays' second-best prospect.
Getting to know Orelvis Martinez…
Position: Shortstop/Third base/Second base
Bats: Right
Born: November 19, 2001
Acquired: 2018 International Free Agency
Current Team: Triple-A Buffalo
Previous Ranking: 4
Martinez's 2022 season had some positives, but also plenty of negatives. For starters, he hit 30 home runs, which ranked second in all of Double-A despite him only being 20 years old. On the other hand, he slashed .203/.286/.446 with a 28.5 K% and an 8.1 BB%.
Entering his age 21 season repeating Double-A, it looked like it was going to be a repeat of the year previous, as he was slashing .089/.169/.266 with four homers and an 8.9 BB% and 24.4 K% over his first 90 plate appearances.
However, Martinez started mashing, slashing .294/.416/.594 with 13 home runs over his next 202 plate appearances at the Double-A level. After a dismal first month, Martinez was slashing .226/.339/.485 with a 14 BB% and a 20.5 K% in 292 plate appearances for New Hampshire, before getting the call-up to Triple-A Buffalo.
The 21-year-old has continued to have success in Triple-A, slashing .277/.353/.532 with nine homers in 202 plate appearances, along with a 10.9 BB% and a 25.2 K%. This success has once again landed him on MLB Pipeline's Top 100 prospect list.
So what makes Martinez so intriguing? Well for starters, his power is incredible. Over the last three seasons, Martinez has 84 home runs in 1437 plate appearances, 32 more than the next batter, Addison Barger. The raw power and game power are legit, it's just a matter of whether his other tools can play in the major leagues.
The big reason why Martinez has made the climb back into the Top 100 prospect list is due to his hit tool. His swing decisions compared to last season have drastically improved, as he's laid off a lot more breaking balls and has been drawing walks at a much higher clip. The statistics back this up. Now, the hit tool isn't spectacular by any means, it probably sits at 40 or 45, but the ability to hold off swinging at off-speed stuff has helped his 60-grade power play up.
Defensively, it's likely Martinez will play the hot corner in the future. He has a fantastic arm that plays well on the left side of the infield, but as he grows bigger, he'll play shortstop less and less. In fact, in Buffalo, he's played more second base (151.2 innings) than any other position (93 innings at third, 77.2 innings at shortstop).
Martinez will more than likely start the 2024 season with the Buffalo Bisons, with Addison Barger set to earn the roster job for third base if the Jays decide to replace Chapman in-house. However, with a strong start to the 2024 season, Martinez could force the Blue Jays' hand and be a contributor for the Jays as soon as next season.
Next up…
The last article will feature a player who has ranked as my top Blue Jays prospect for a while now.
---
In case you missed it…
---
As always, you can follow me on Twitter, Instagram, and Threads @Brennan_L_D.
---